The future is coming whether you like it or not, and no other place was as indicative of time's forward march as the 2018 Consumer Electronics Show that took place this week. There, alongside tech giants like Google, Amazon and Samsung, a bevy of home goods and appliance manufacturers showed off their predictions of domestic life in the ultra-connected, AI-dominated near future.
Check out the slideshow below for a glimpse into how the next few years will pan out in terms of robot maids, voice assistant-controlled toilets, and zero-gravity bathtubs.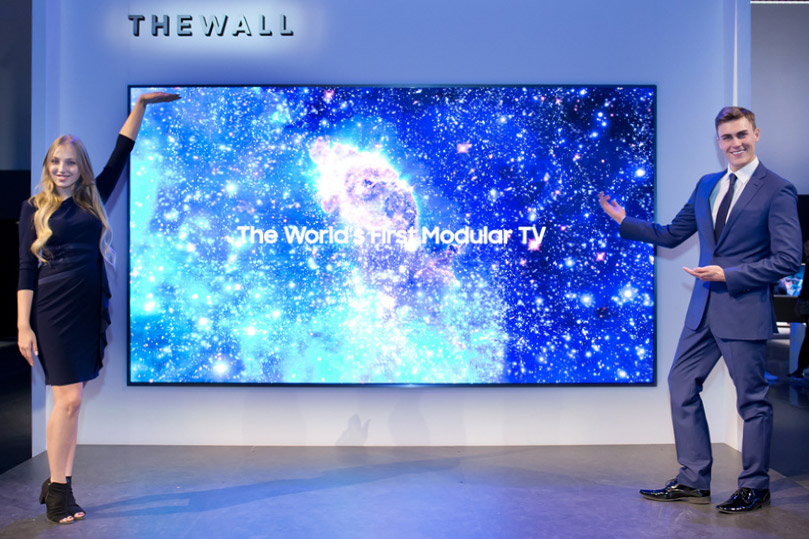 Samsung The Wall

Samsung's recently-unveiled The Wall is an absurdly large MicroLED TV that has a boundary-breaking diagonal of 146 inches. Based on the tech conglomerate's movie theatre-grade Cinema Screen technology, the TV's MicroLED technology features an eye-blinding maximum brightness of 2,000-nit, while the ability of individual pixels to turn on and off allows for infinite contrast. While The Wall is slated to ship this year, pricing and availability have yet to be announced.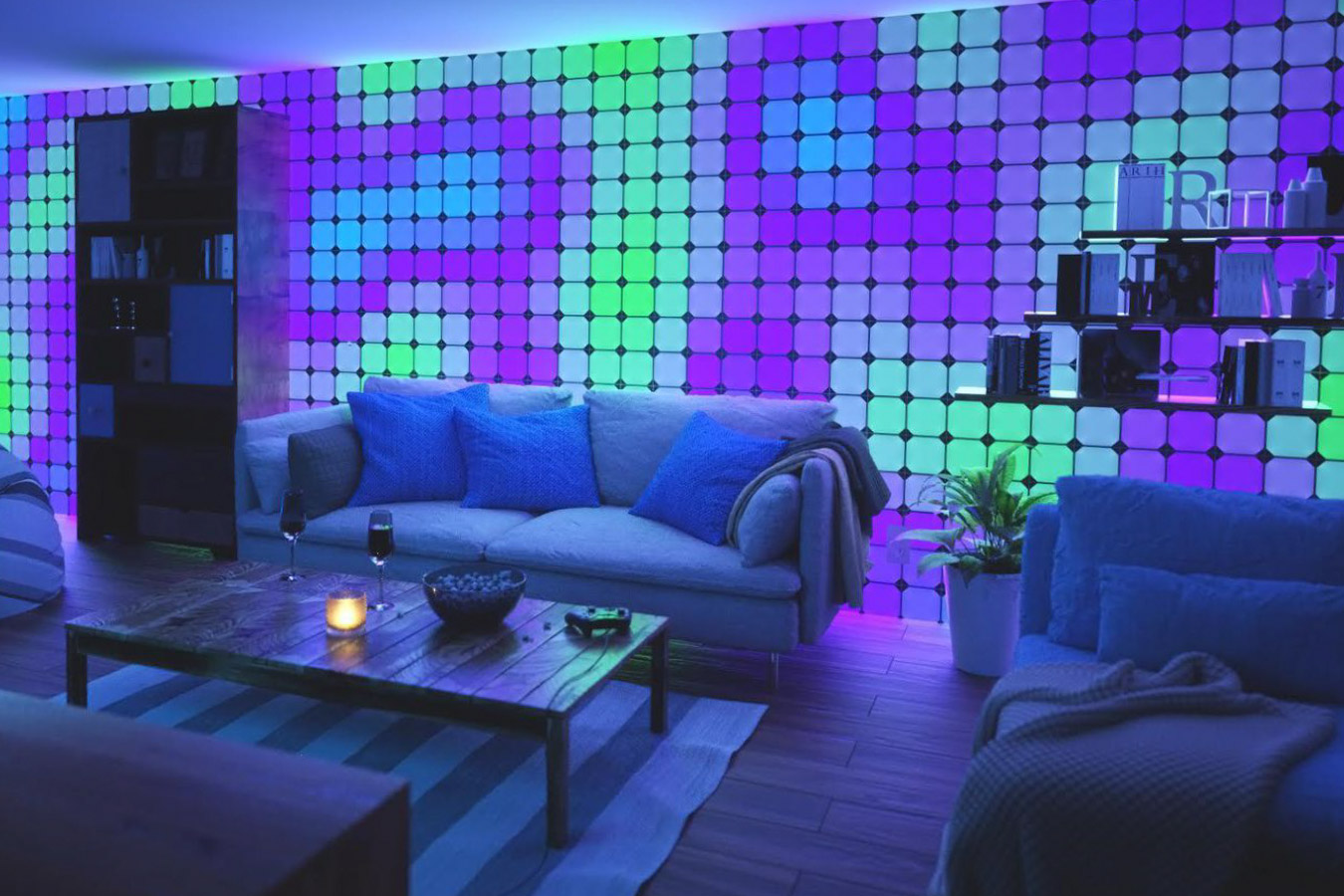 Nanoleaf Aurora light panels

Capitalising on the success of its triangular interlocking Light Panels, previously intended as something akin to interactive art pieces, lighting startup Nanoleaf has reimagined the technology in its most ambitious form yet. The latest model shown at CES not only featured touch sensitive square panels that could be individually controlled or react to audio or movement, but also can be interlinked with up to a thousand other panels, as opposed to the 30-panel maximum of previous iterations. This means that entire walls could potentially be linked to create a pulsing light display for the home.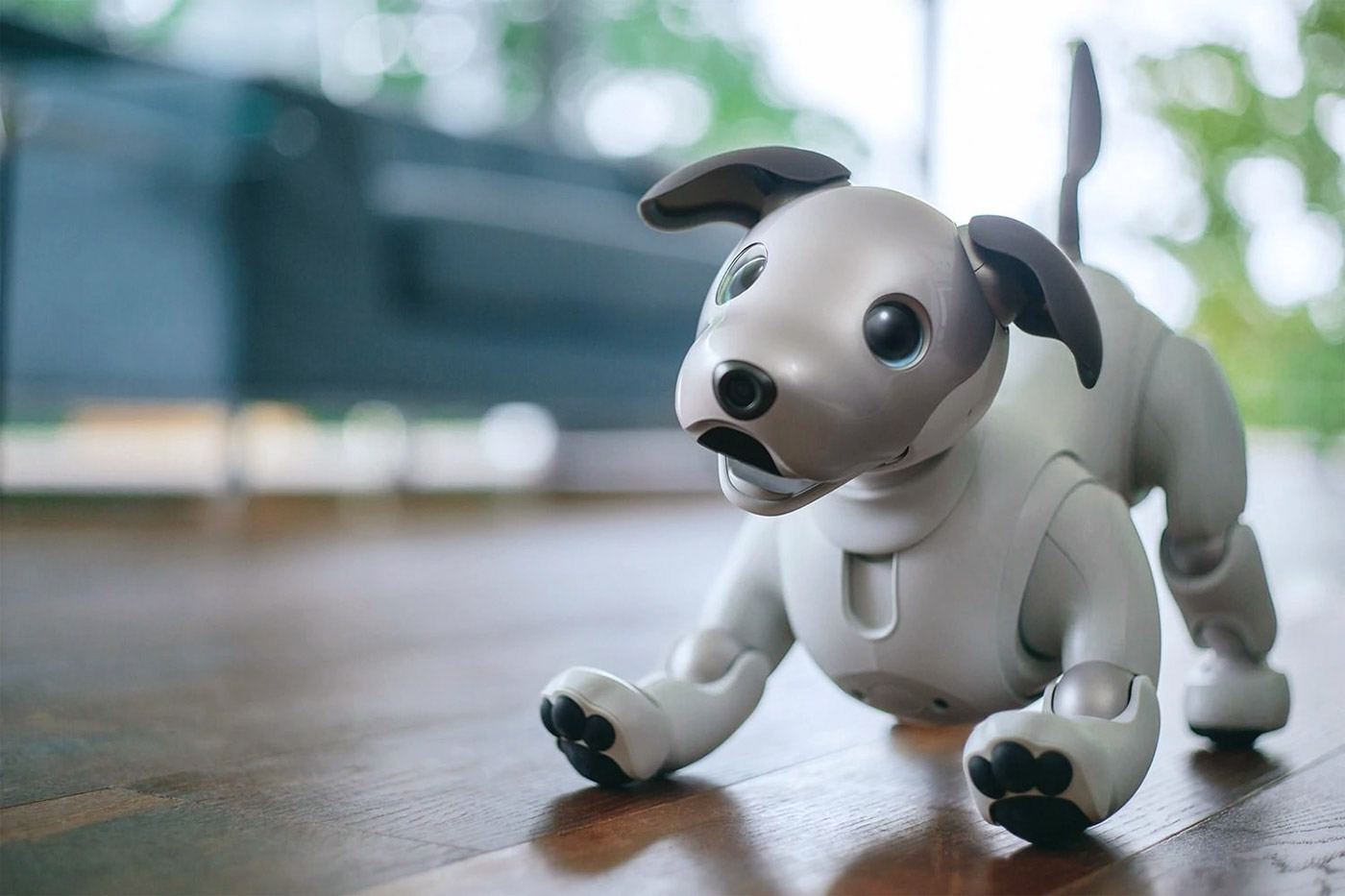 Sony AIBO ERS-1000

Having written the playbook on robot pets back in the '90s and creating an industrial design classic in the process (the original model is part of the MoMA permanent collection), Sony's AIBO robot dog has been reincarnated after an 11-year hiatus. The ERS-1000 model features touch sensors on its head, back and chin, responds to voice commands, features a chin camera to help it recognise family members and to pick up its bone, and a back camera to help it navigate to a charging station. Two adorable OLED eyes allow the robot to express a range of emotions. With a 2-hour battery life, the ERS-1000 is shipping in Japan next week for ¥198,000 JPY ($1,800 USD) and a three-year subscription for ¥90,000 JPY ($800 USD).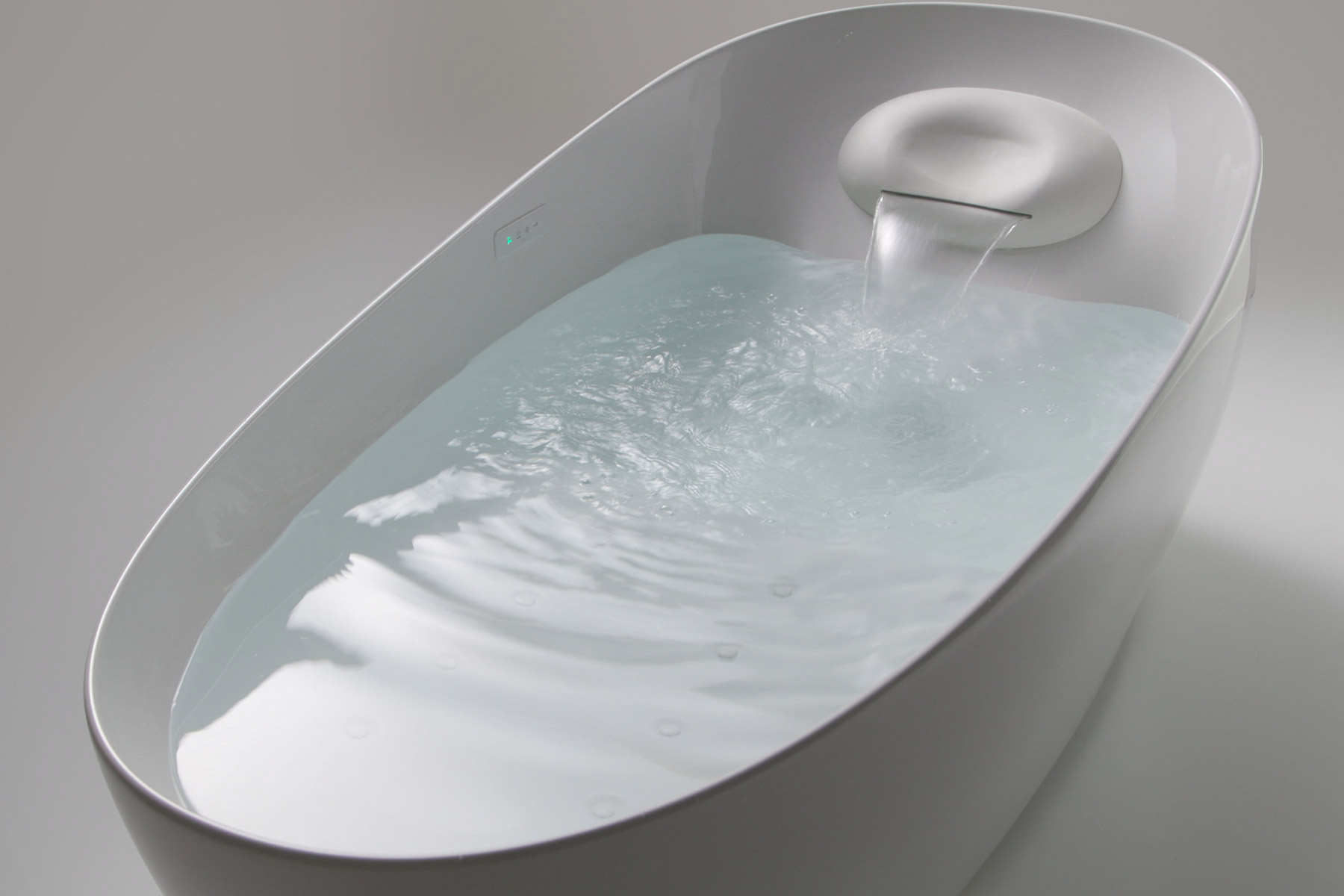 TOTO Flotation Tub

Much has been written about sensory deprivation tanks and the mind-expanding benefits that they supposedly bring, but little has been done to downsize the technology for home use, that is, until a Japanese luxury toilet manufacturer decided to take the plunge. The result is the TOTO Flotation Tub, which simulates the sensation of floating by elevating your head and your feet, along with a combination of flowing water and mood lighting, to coax your brain's alert system into standby. Made from fibre-reinforced polymer and synthetic marble, the premium bathtub is set to release later this year.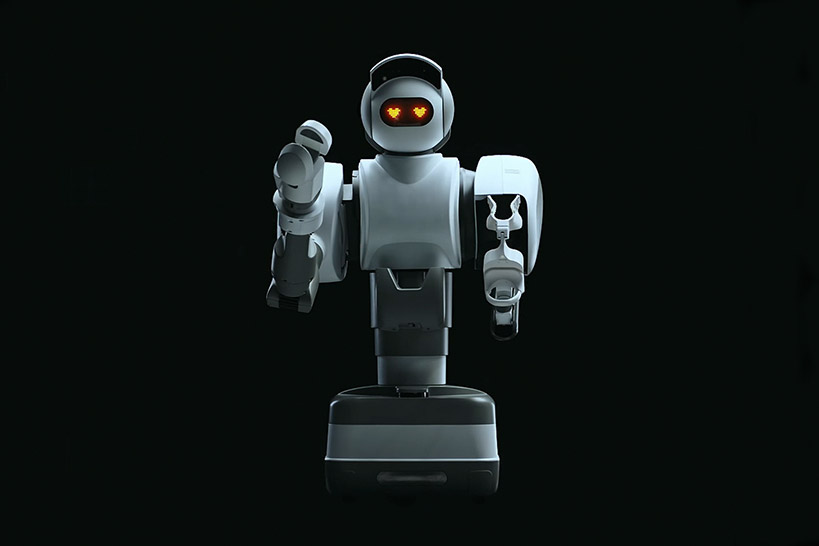 Aeolus

We might not yet have flying cars, but at least one aspect of The Jetsons has managed to manifest itself in the form of Rosie the Robot, or rather, Aeolus's working prototype smart home robot. Able to vacuum your floor, monitor your home in your absence, recognise objects and their appropriate place – and most importantly – grab you a beer from the fridge, Aeolus is the most promising look yet into the future of automated housekeeping. Aiming for a launch at the end of the year, the company's representatives have only divulged that the robot's cost will be less than the cost of a family holiday overseas. Promising, if a bit imprecise.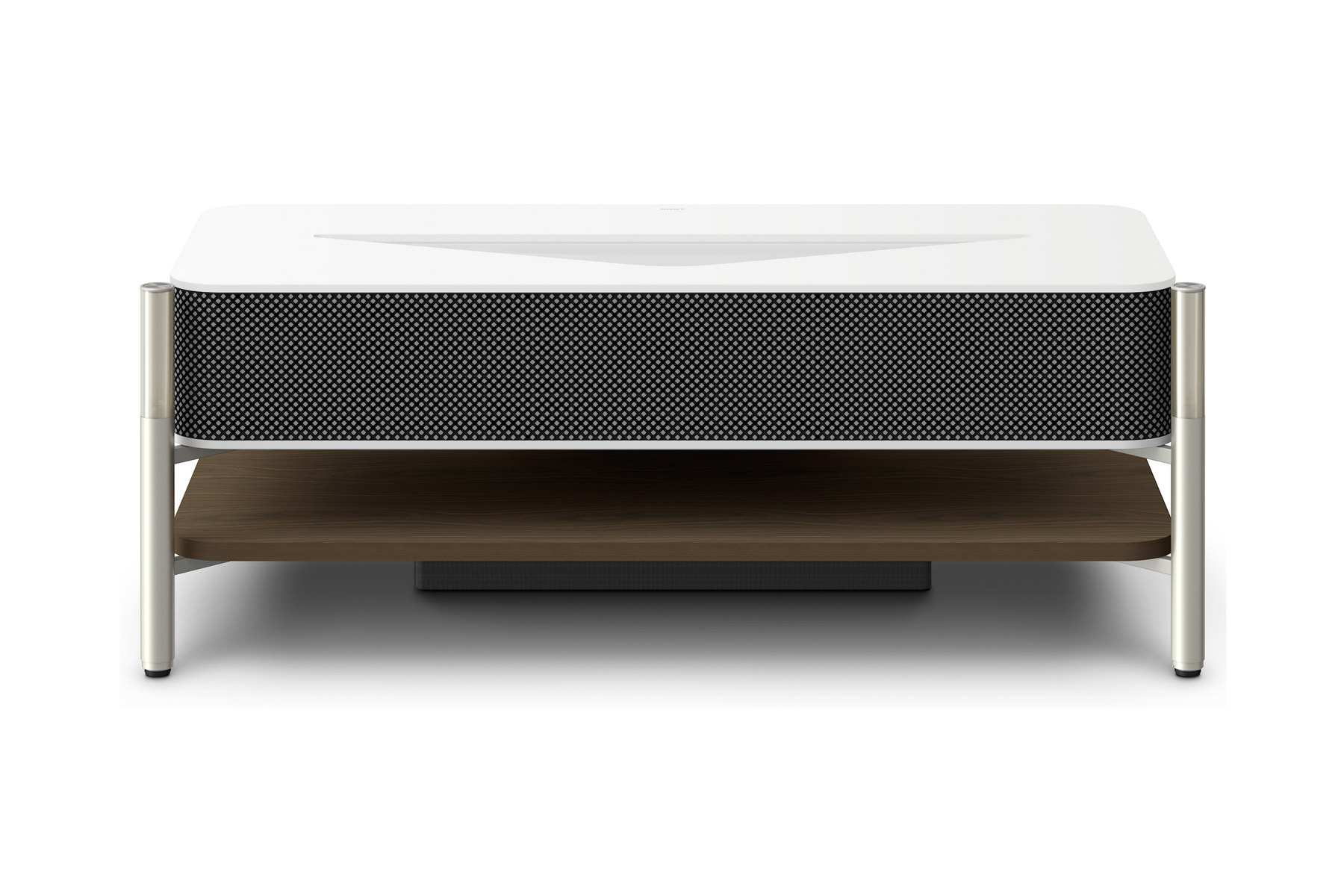 Sony 4K Ultra Short Throw Projector

Sony has dropped the final word in living room projectors, with an all-new $30,000 USD unit that is able to project a 4K resolution image of up to 120 inches at a peak brightness of 2,500 lumens. Also built into the design is a Glass Sound Speaker that generates 360-degree audio. The projector doesn't slack in the looks department either, with its premium marble construction that's deserving of a place of pride in any living room. Look for it to become available this spring.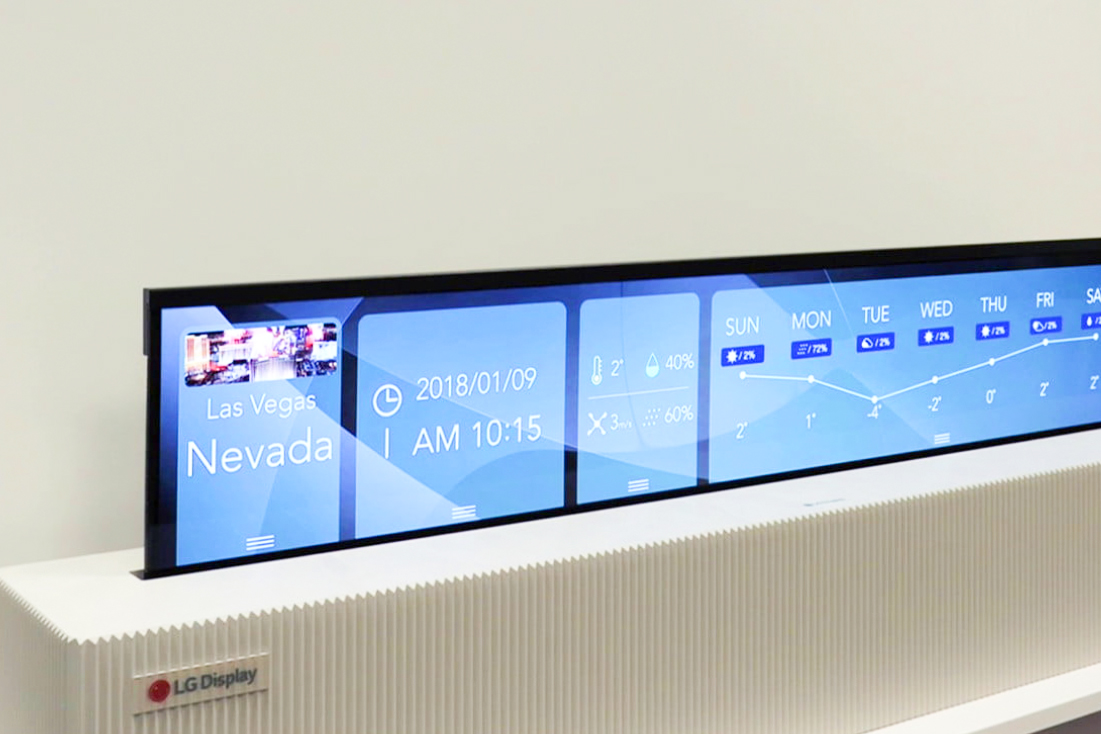 LG 65" Rollable UHD OLED TV

LG first unveiled its revolutionary flexible OLED screen technology in 2016, astounding the industry with the potential of its applications. At this year's CES, the company has given a look at its most sophisticated iteration yet – a slim, elongated box from which the flexible screen – now 65 inches on the diagonal – could be summoned from. Apart from the exciting prospect of being able to hide your TV when not in use, this technology could also adjust to different aspect ratios to remove the unsightly black bars above and below a movie. While this design is unlikely to hit the market within the year, it's something to keep an eye on for 2019.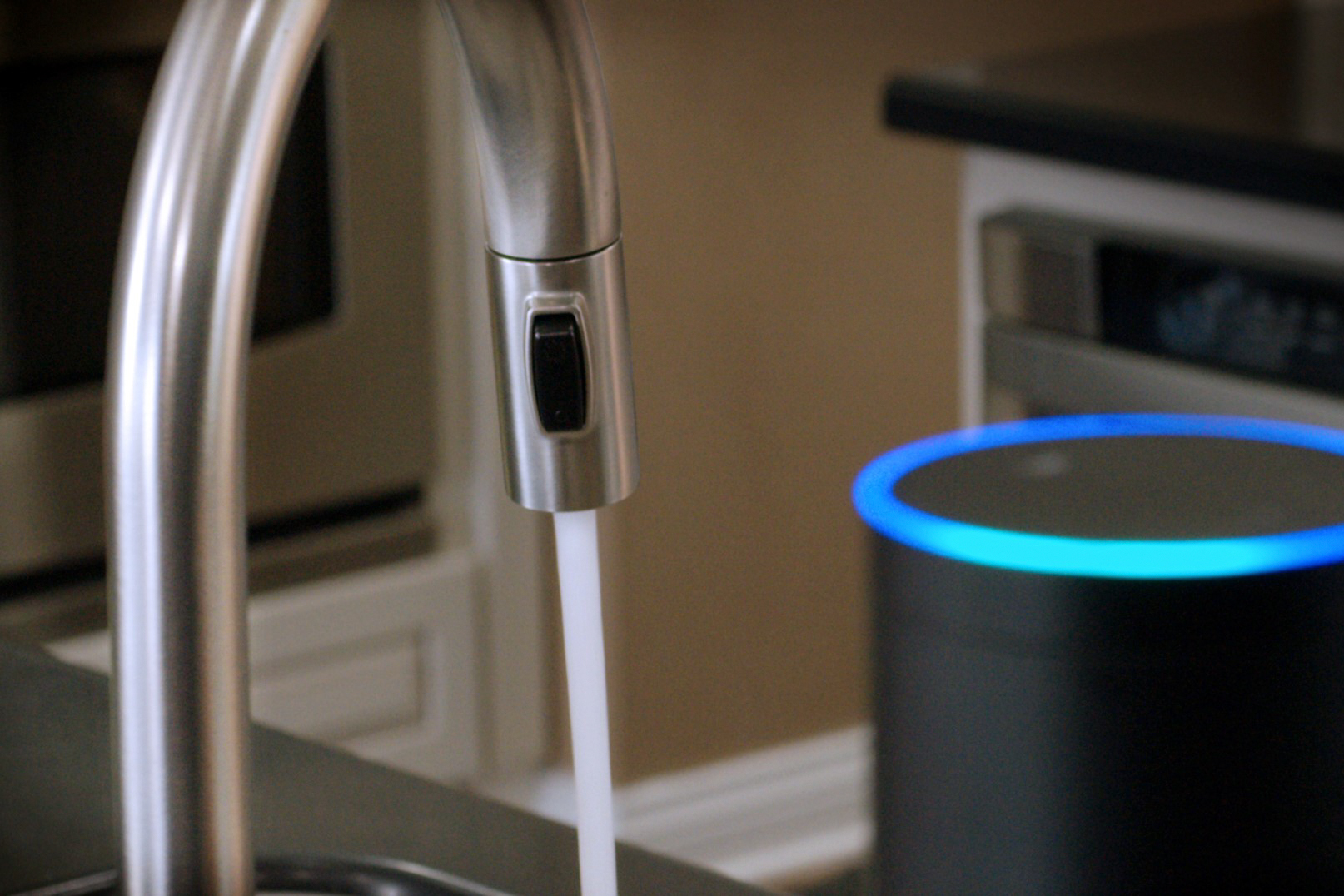 Delta Touch2O voice-controlled faucet

In a sign of how far the Internet of Things has penetrated the modern domestic consciousness, even your humble kitchen faucet can be controlled by your voice. Delta debuted the newest model in its Touch2O line of faucets, which sees Amazon's Alexa voice assistant integrated into the design, allowing you to turn it on and off, pour out a designated quantity, or even pre-heat the water to your liking. Pricing and availability have yet to be announced.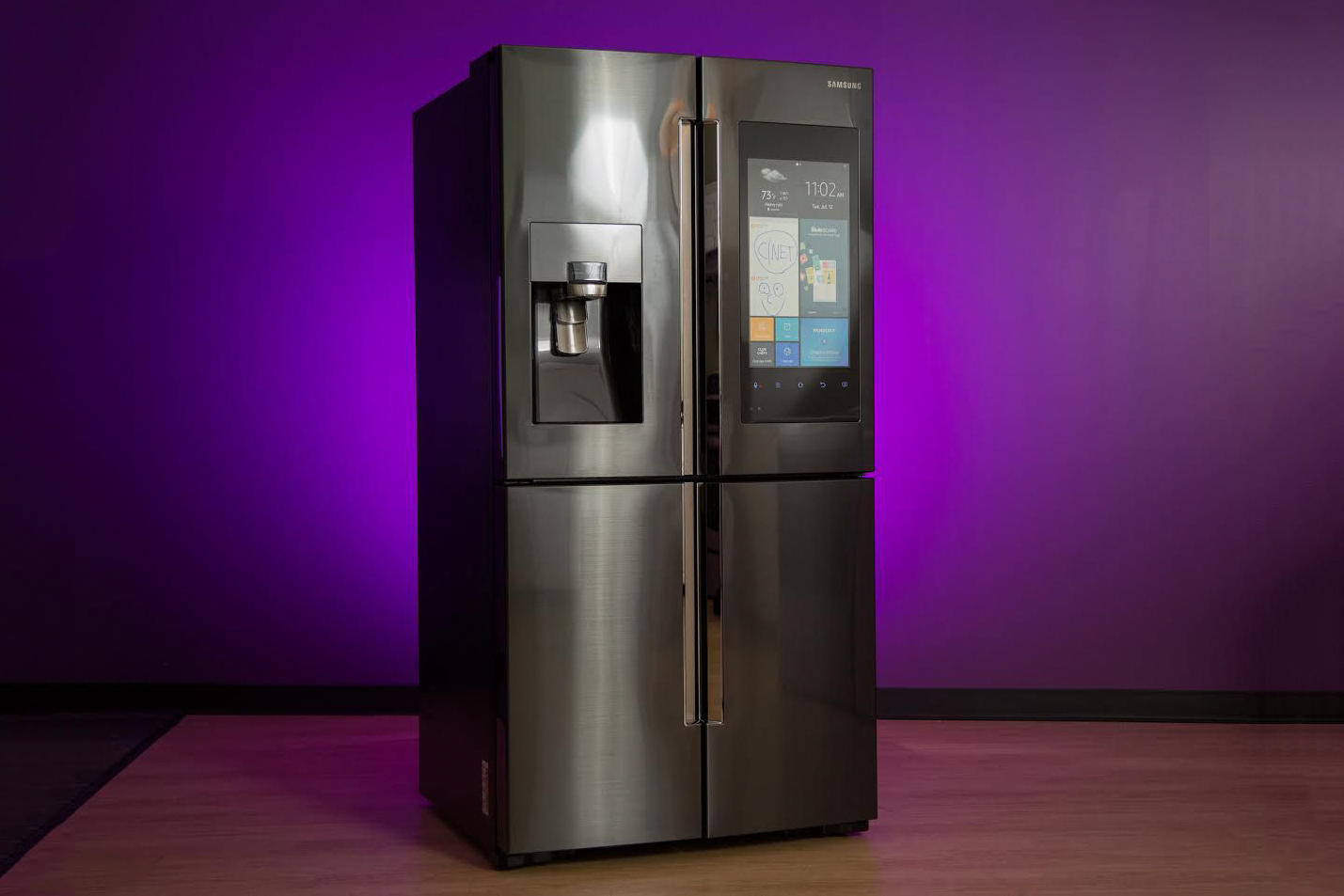 Samsung Family Hub smart fridge

Samsung makes gradual refinements to its flagship Family Hub smart fridge product line this year. Fleshing out the vision for the Family Hub as a true hub of the kitchen and home, the fridge has been fitted with the ability to control other connected home devices such as thermostats, smart lights and security cameras. A new Meal Planner app will use the fridge's interior cameras to recognise its contents and recommend healthy recipes for your family's needs. In addition to voice control via Samsung's Bixby agent, Family Hub can also connect to your TV or smartphone to stream video content or music from its in-built 24" touchscreen.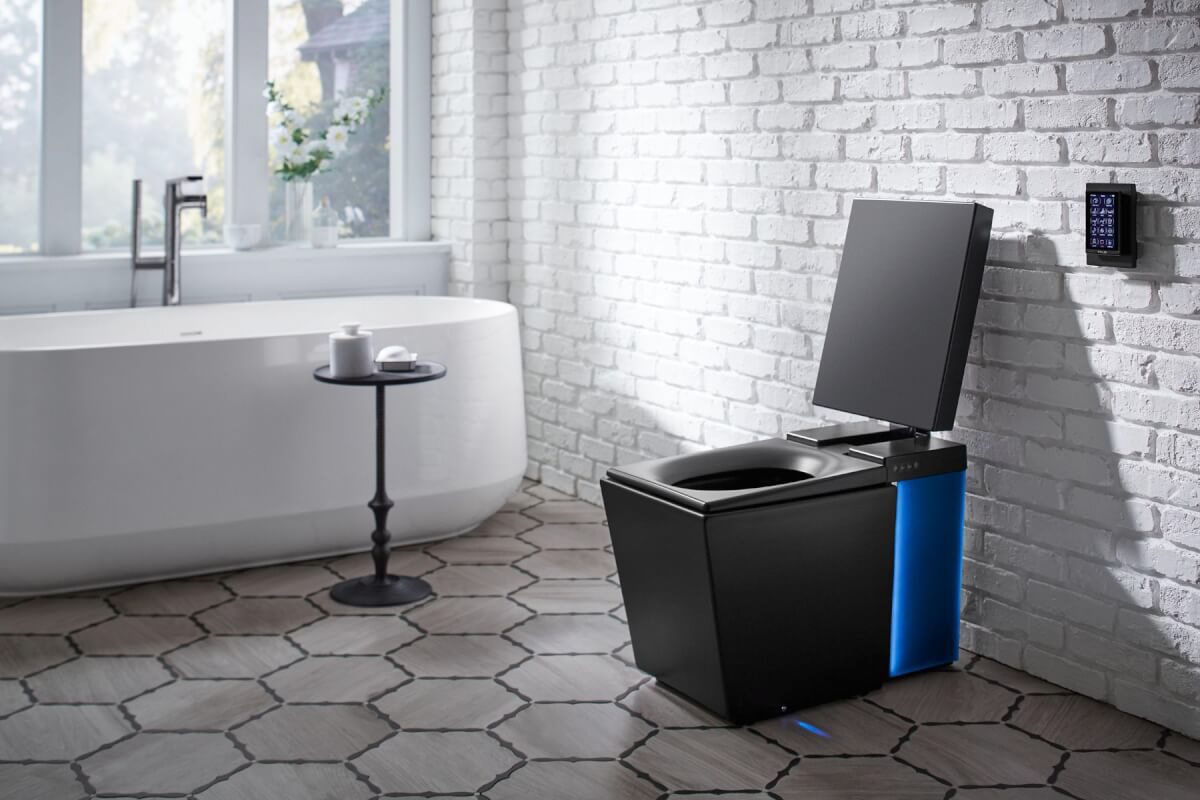 Kohler connected bathroom

In the future, you'll be able to control every aspect of your bathroom with your voice or a few taps of the smartphone. That's the vision of the ablutionary future that Kohler rolled out via a host of smart bathroom products. Adjust the brightness of the Alexa-enabled Verdera lighted mirror, prescribe the temperature and fill level of a bath with the PerfectFill bathtub, dictate the water pressure and mood lighting of your shower with the DTV+ shower system, and flush the flagship Numi toilet, all using just your voice. Look for these products to release over the course of this year.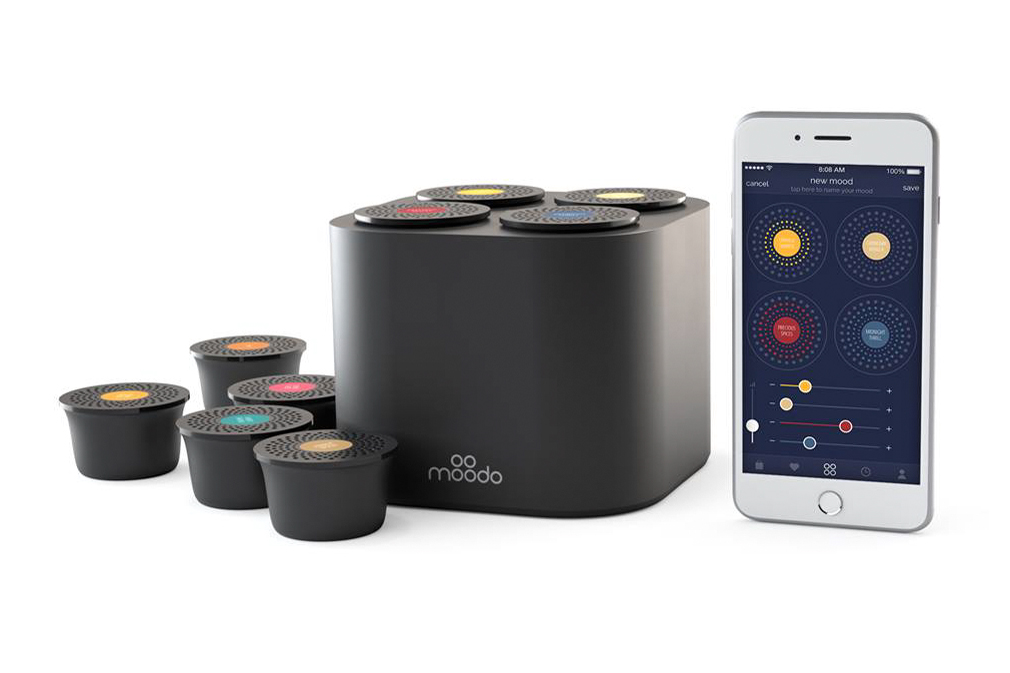 Moodo scent machine

If you've ever felt like your life was lacking the aromas of "The Gardens of Kanazawa" or an "Ashram Spa," the Moodo smart scent machine might be up your alley. Equipped with Amazon's Alexa, Moodo utilises four pods – each a different scent – to create combinations, or "scent families" that evoke aforementioned gardens and spas. A starter pack, which includes a Moodo machine and three scent families, goes for $189 USD.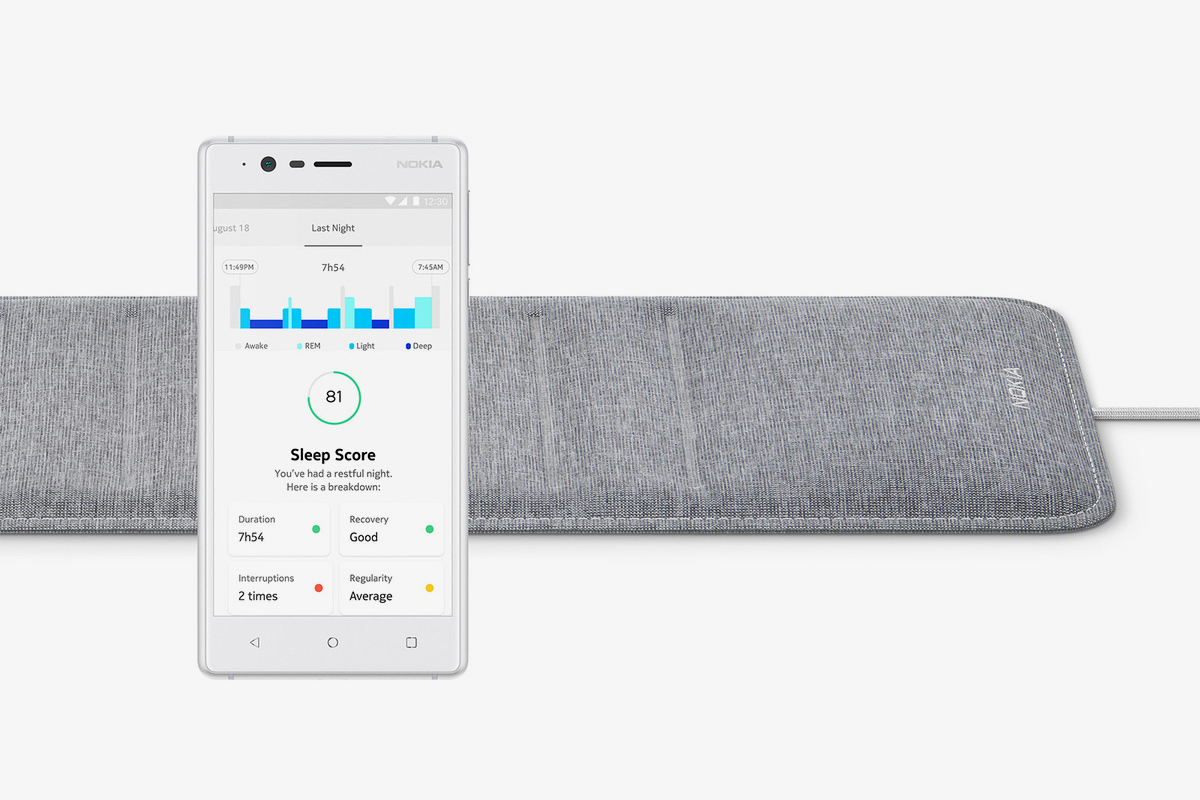 Nokia Sleep

From telecommunications to health tracking, the Finnish tech company has announced the Nokia Sleep, a sleep tracking device that you place under your mattress to monitor the quality of your snooze. After a night spent analysing your sleep cycles, the device gives you a "sleep score" via the Nokia Health Mate app. The device can also be programmed to turn on automatically when the lights go off, or even to open your smart blinds when you wake up.
The post 12 futuristic home goods spotted at CES 2018 appeared first on Home Journal.