Beauty is in the eye of the beholder – and for homeowner Stefano Del Vecchio, he saw the potential of a cosy, crowded apartment that others may have overlooked.
While it didn't look like much, he envisioned the space being transformed into his dream home – a stylish haven housing an art collection he'd amassed at galleries and fairs across Asia as well as on his travels abroad.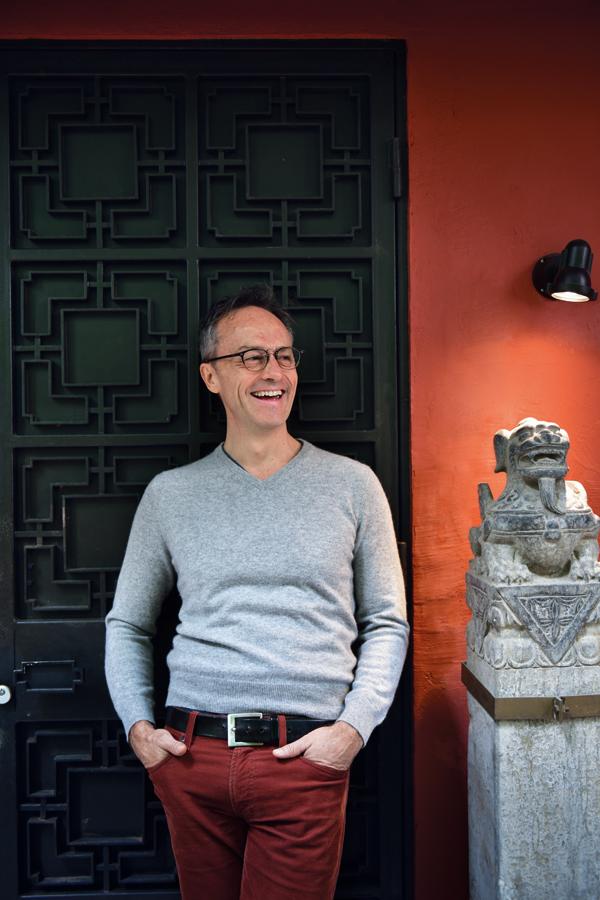 Stefano, a furniture designer and manufacturer from Italy, moved his company's production to Asia over 10 years ago and hasn't looked back since he planted roots in Hong Kong. He lived in a hotel in the beginning, but as it became evident that he'd be staying permanently, Stefano began apartment hunting. He met with little success before coming across this unit – a ground-floor flat that's just steps from the Mid-Levels escalator, yet quiet enough to feel removed from the rush of the city.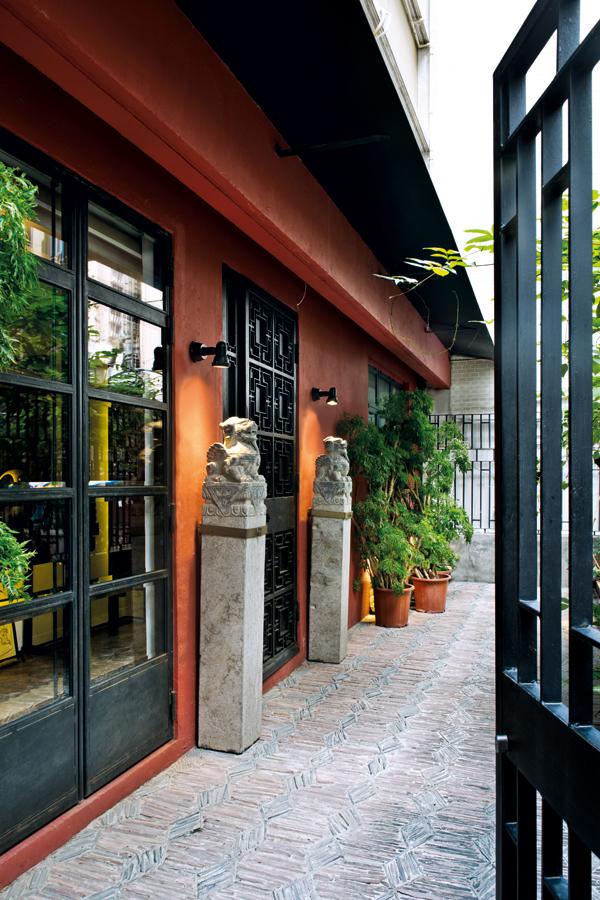 To give the space the redesign it needed, Stefano enlisted interior designer Stefano Tordiglione. Apart from sharing a name, the pair also share something else: "It was easier to communicate, as we're both Italian and have a common heritage and language," recalls the homeowner.
The two Stefanos have collaborated on creative projects before, making it easier for the interior designer to transform the dingy space into a functional home conducive to the homeowner's needs and tastes. Says the interior designer: "Our mission was to transform it into a one-bedroom apartment with plenty of area to display art. We had to be creative in making good use of the space."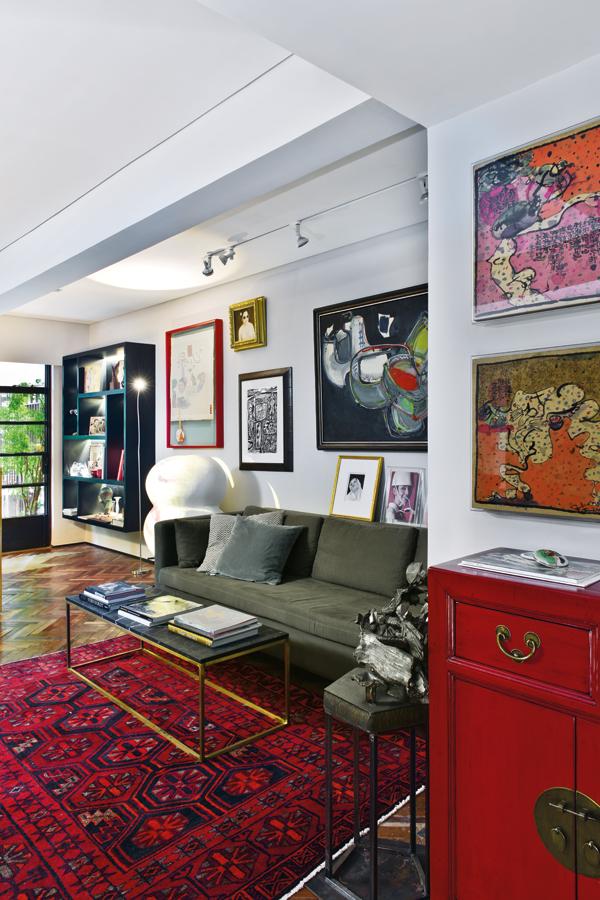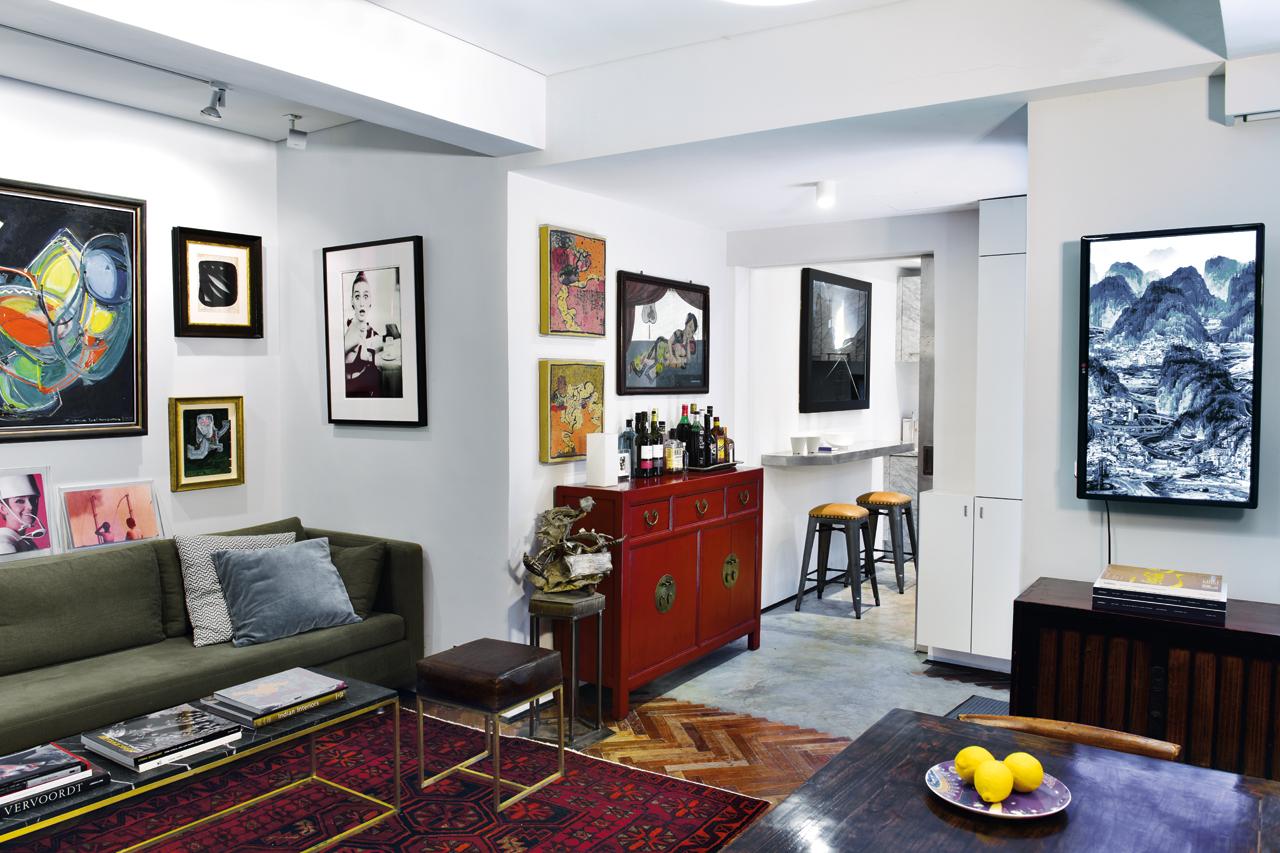 Stepping into the open-plan living and dining space is like entering an art gallery. There are stacks of art books, auction catalogues and gallery brochures taking up every possible surface (including the floor), while artworks consume every visible inch of wall space.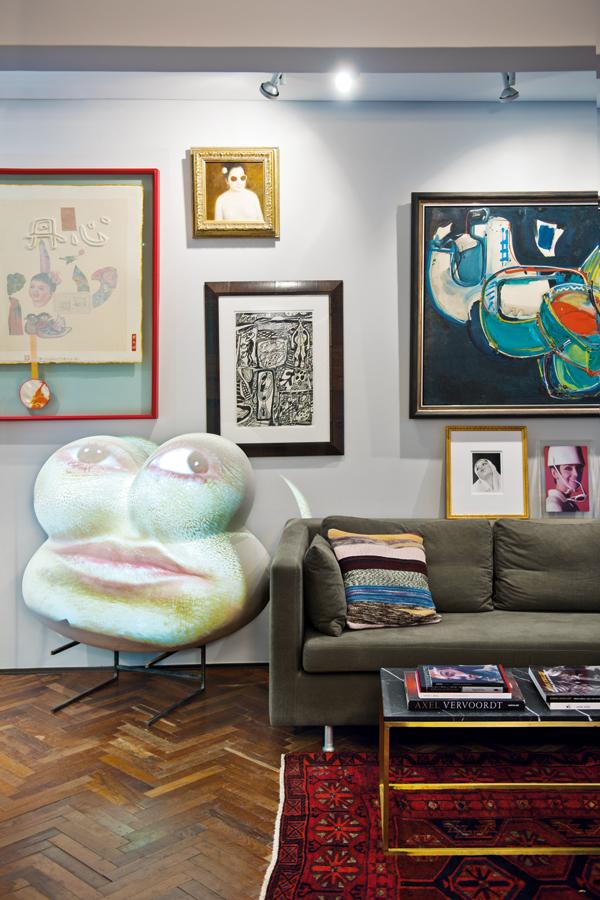 There are many pieces that evoke an erotic nature, such as the installation and sound sculpture Goldy by Tony Oursler (acquired from Contemporary by Angela Li), with other pieces spanning diverse themes. "I like to collect eclectic pieces, but when you see my collection, you can tell there's a thread. But I couldn't tell you exactly what that is; I just follow my instincts," shares the art collector.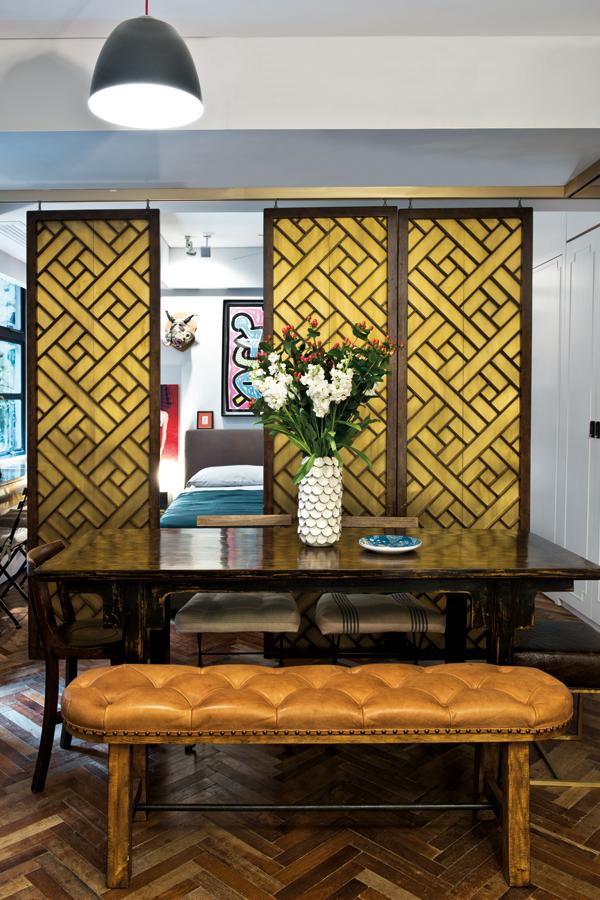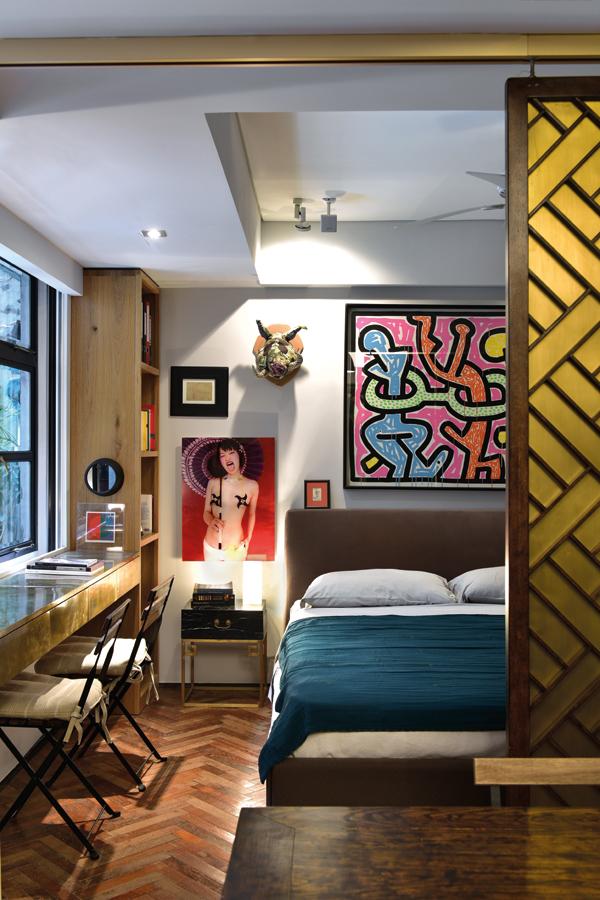 The living and dining room gives way to the en-suite bedroom, which is separated by custom-designed sliding panels. Here, a built-in brass work desk as well as signature pieces designed by the homeowner, such as the pair of decorative Nero Marquina marble and brass nightstands, compose the dynamic setting. The intimate boudoir also displays more of the homeowner's prized collection, including works by international artists including Keith Haring, Robert Delaunay and Mika Ninagawa.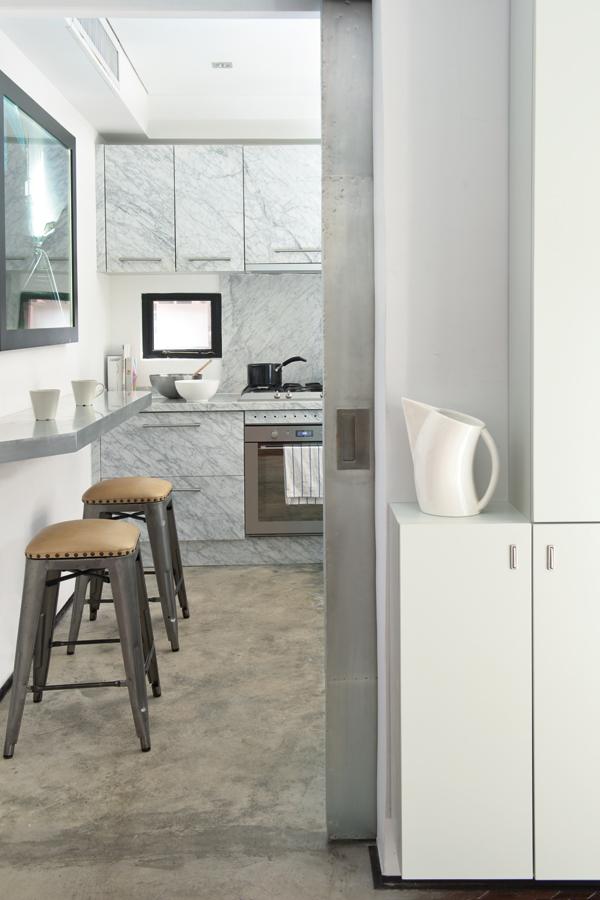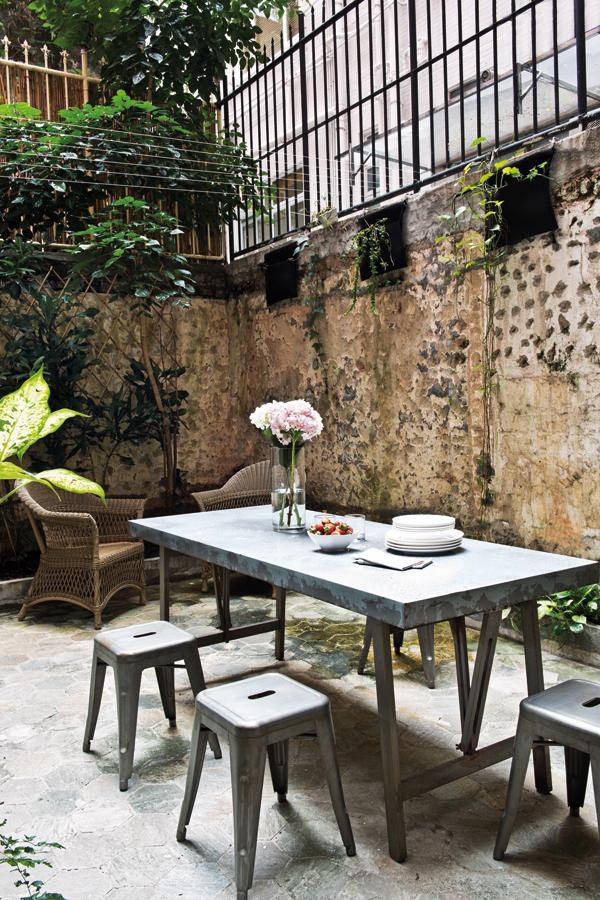 Off to the other end of the home lies the streamlined kitchen, with its bespoke Carrara marble cabinetry. Yet the highlight of the home remains the open-air courtyard. Shrouded by tall, ancient trees and enclosed by distressed concrete and stone walls, the garden is a secluded spot to enjoy sumptuous al fresco meals in good company – one more space in which to savour life's many pleasures and pastimes.