Decór enthusiasts may have recently found their imagination captured by a certain flurry, gold-horned creature.
Fret not—the exquisitely adorable monster incense burner, measuring in at 9.5 inches tall and crafted in all-white porcelain with stylish bronze accents, is just one of the many extraordinary creations from the L'Objet Haas Brothers collection that just landed at Lane Crawford this week.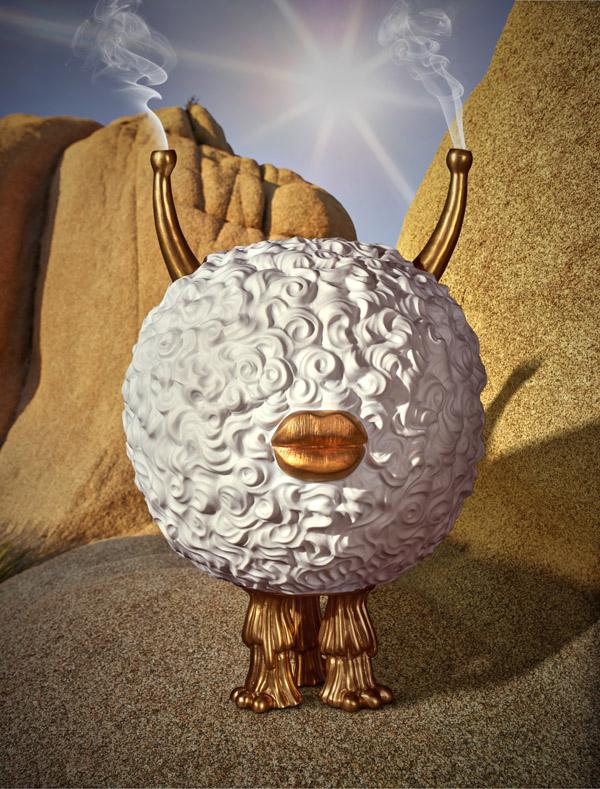 The 65-piece brainchild of Los Angeles-based artists Simon and Nikolai and L'Objet founder and creative director Elad Yifrach, which made its debut at Art Basel Miami last year and spans everything from dessert bowls to table lamps, candlesticks and fragrances, is a vibrant fusion of functionality, old-world craftsmanship (centuries-old techniques passed down by generations are used by L'Objet's artisans) and the collaborators' hallmark playfulness.
"A fantasy world that takes place in the Mojave Desert in California," the Israel-born Yifrach explains, inspires the collection, which also includes a 12-piece hand-painted limited edition series. Whimsical touches evoking Los Angeles' majestic landscape are found in every piece, from their avant-garde forms to evocative colours and hand-crafted textures. "The idea is that as the sun is setting, these magical monsters are coming out to play."
Ahead of its launch, we speak to Elad Yifrach about these creatures and to pick his creative mind.
Tell us a bit more about the story of L'Objet.
I founded the design house in 2004 in Los Angeles while working as an interior designer. It was born out of ideas I had in my head that I couldn't find in the market while working on my interior projects. I started with just one small tabletop collection and it grew from there—L'Objet is now in 65 countries and over 700 points of sale.
How did Los Angeles inspire this collection?
Simon and Nikolai Haas own a property in Joshua Tree, where they go when they want to feel inspired. It is an incredibly spiritual and powerful place, where you cannot help but have an otherworldly experience. With certain pieces in the collection, you have really beautiful desert motifs such as cacti, palm trees, and sand dunes.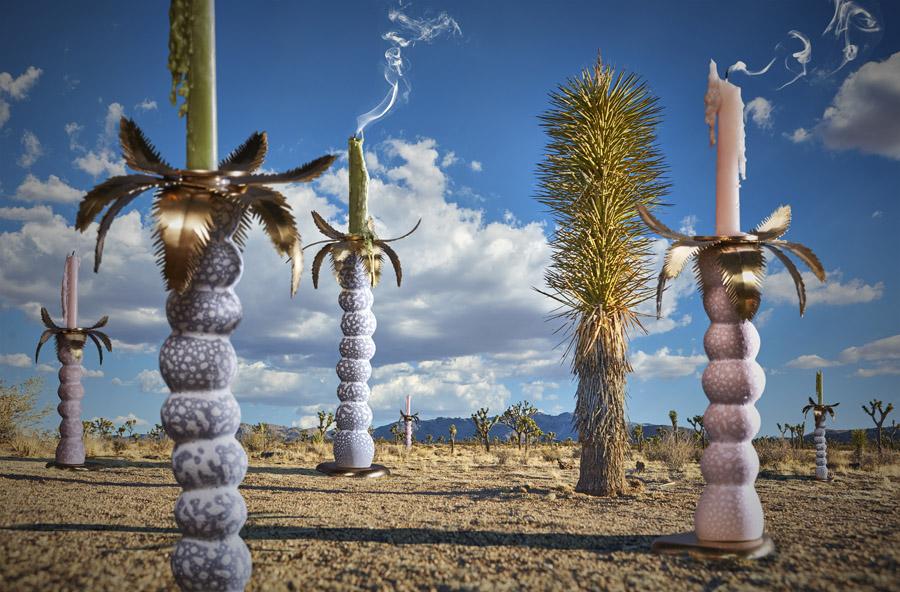 How did the collaboration with Simon and Nikolai Haas come about?
I met the brothers about 3 years ago in Miami during Art Basel and was introduced to them a second time about a year and a half ago with the goal of working on a collaboration. We had such an organic connection that a collaboration became as necessary as it was exciting. Ideas began flowing instantly. What started as a few select pieces turned into a collection that reimagined every category L'Objet offers and came to life as a full lifestyle.
Are you a spontaneous creator or a meticulous planner?
My collections often take many months to conceive and execute—most of the time is spent getting the product to be absolutely perfect. The L'Objet Haas Brothers collection was the most spontaneous I've ever been from a creative standpoint. We discussed the collaboration in February and had it launched at Art Basel in Miami that December.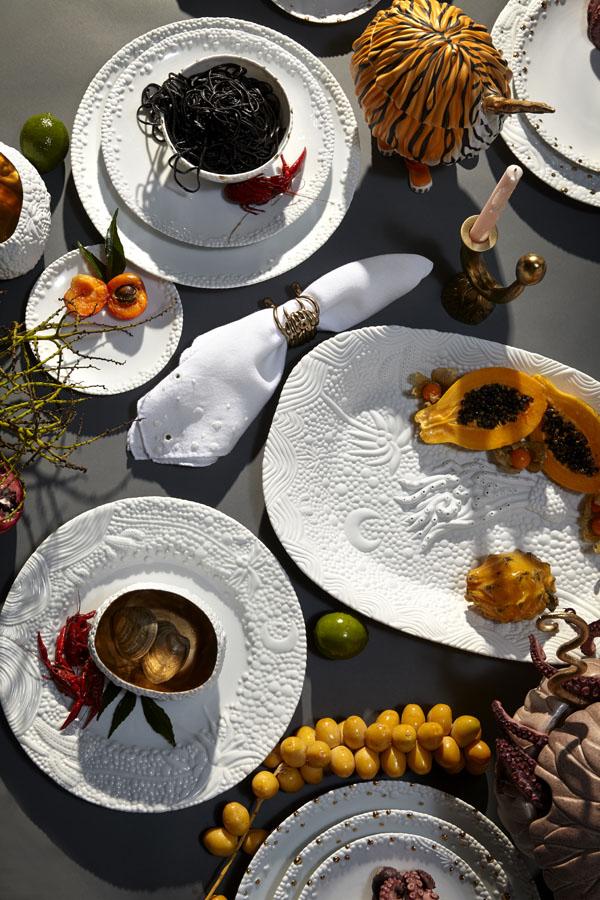 What is a particularly memorable collection or design you've done?
The L'Objet Haas Brothers is by far the craziest and most memorable collection I've ever created. I loved working with Niki and Simon, and they have forever changed the way I approach design.
I also really loved working on the Zen Collection for Lane Crawford. It was an honour to design something for a partner who has support L'Objet since the beginning.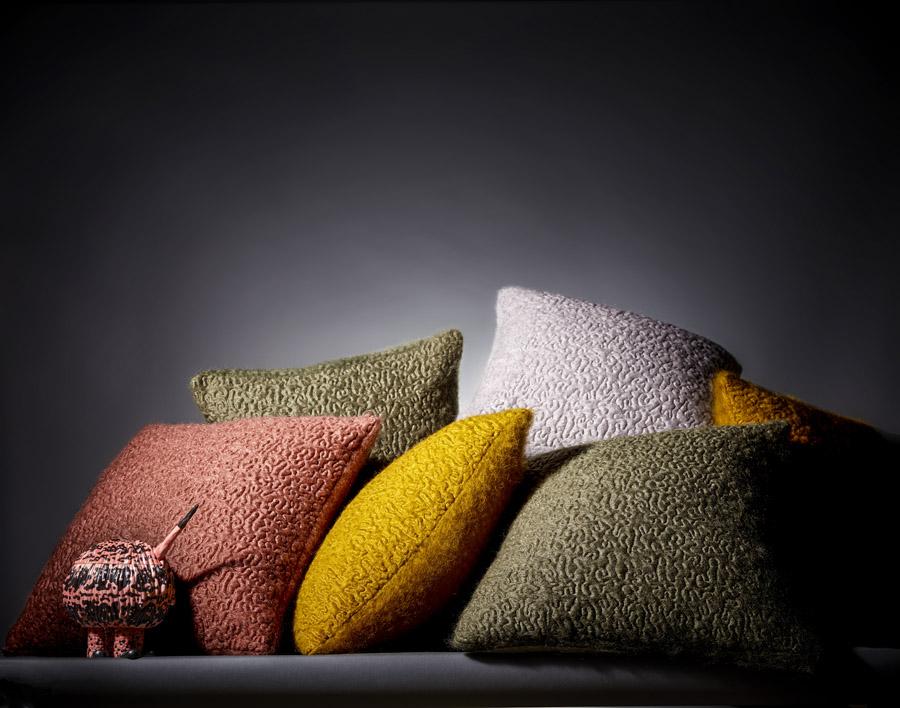 What does good design mean to you?
Good design is not only beautiful but also functional—and it isn't always easy to achieve that mix. I always say, "The world doesn't need more product, the world needs better product."
One home decorating tip you live by?
I believe in being minimalist with the objects and designs in your home. For me, it helps me recharge and step away from the constant stimulation I have during the day. It is most important to me that my apartment feels like a warm and relaxing escape from the madness of the city. I always have candles burning and great music.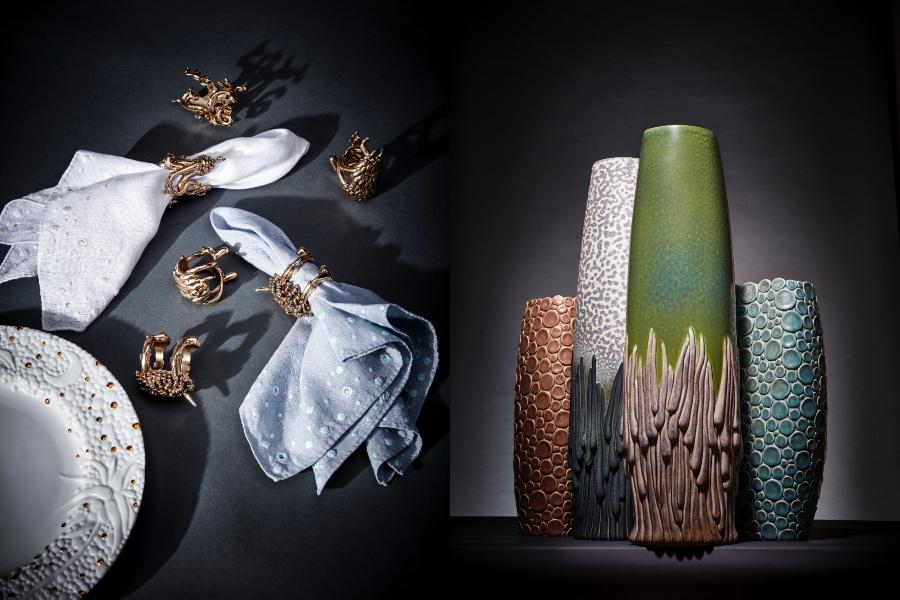 What is your favourite travel destination?
India has been inspiring me on a soulful level. The colours, flavours, depth of culture and history are endless inspiration.
Portugal is very special to me as well, as I have cultivated beautiful relationships with artisans over the years and I never get tired of its abundance of nature. When on vacation I feel most recharged on the Mediterranean Sea.
L'Objet is available at Lane Crawford.