This 1,520 sq. ft. flat combines warm shades of green and grey to create a cosy sanctuary that you wouldn't mind cocooning in all day.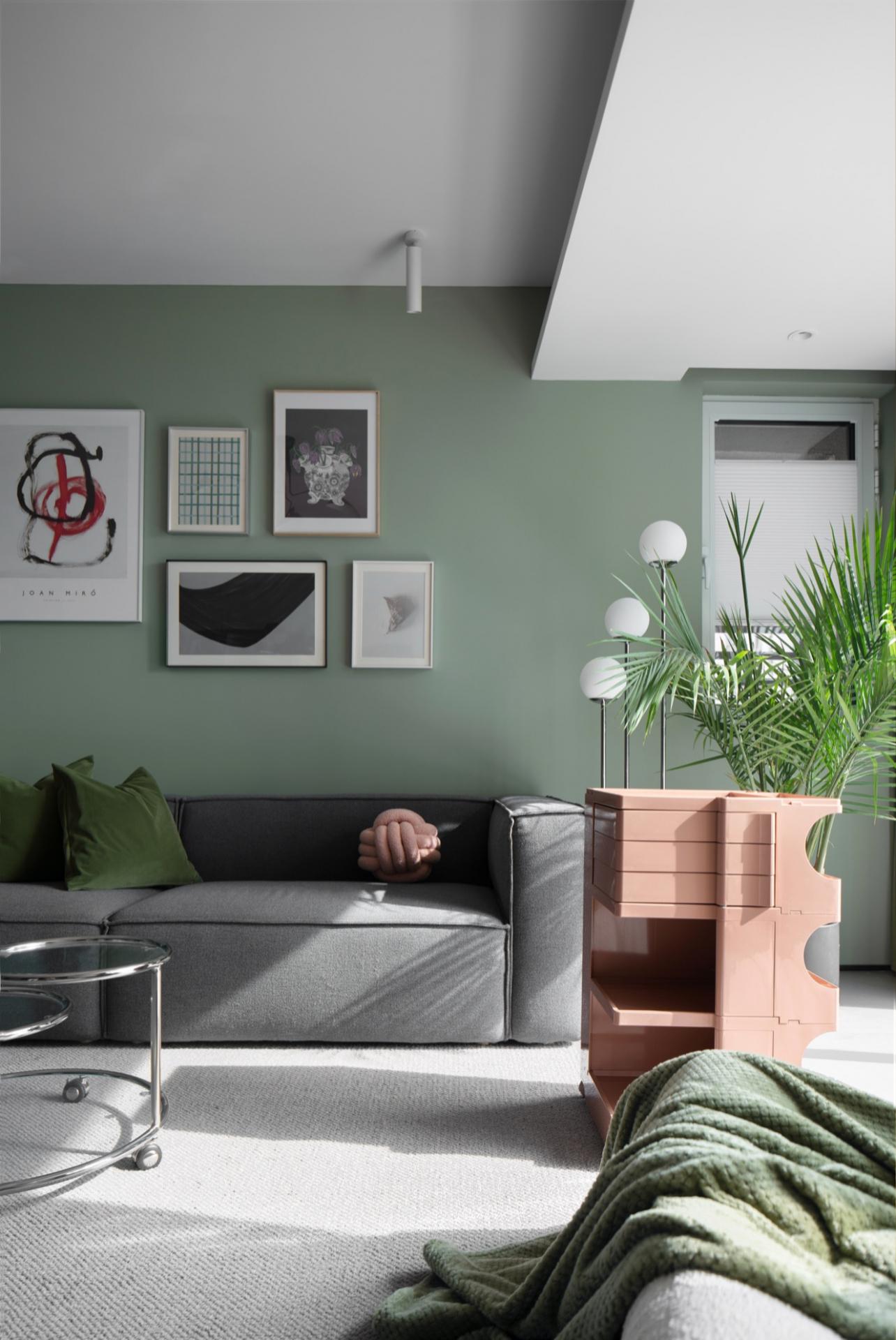 With all the extra time people are spending indoors, the pandemic has made many hyperaware of their likes and dislikes about their homes. Our homes are no longer a place to crash at the end of the day, but a place you spend a majority of your time in. This was especially true in Mainland China, where many went through long periods of home quarantine. Aware of this reality, Chinese interior designer Lu Yuzhuo (卢玉卓) combines warm green and grey shades to turn this home for a family of three in China into a cosy sanctuary that you wouldn't mind cocooning in all day.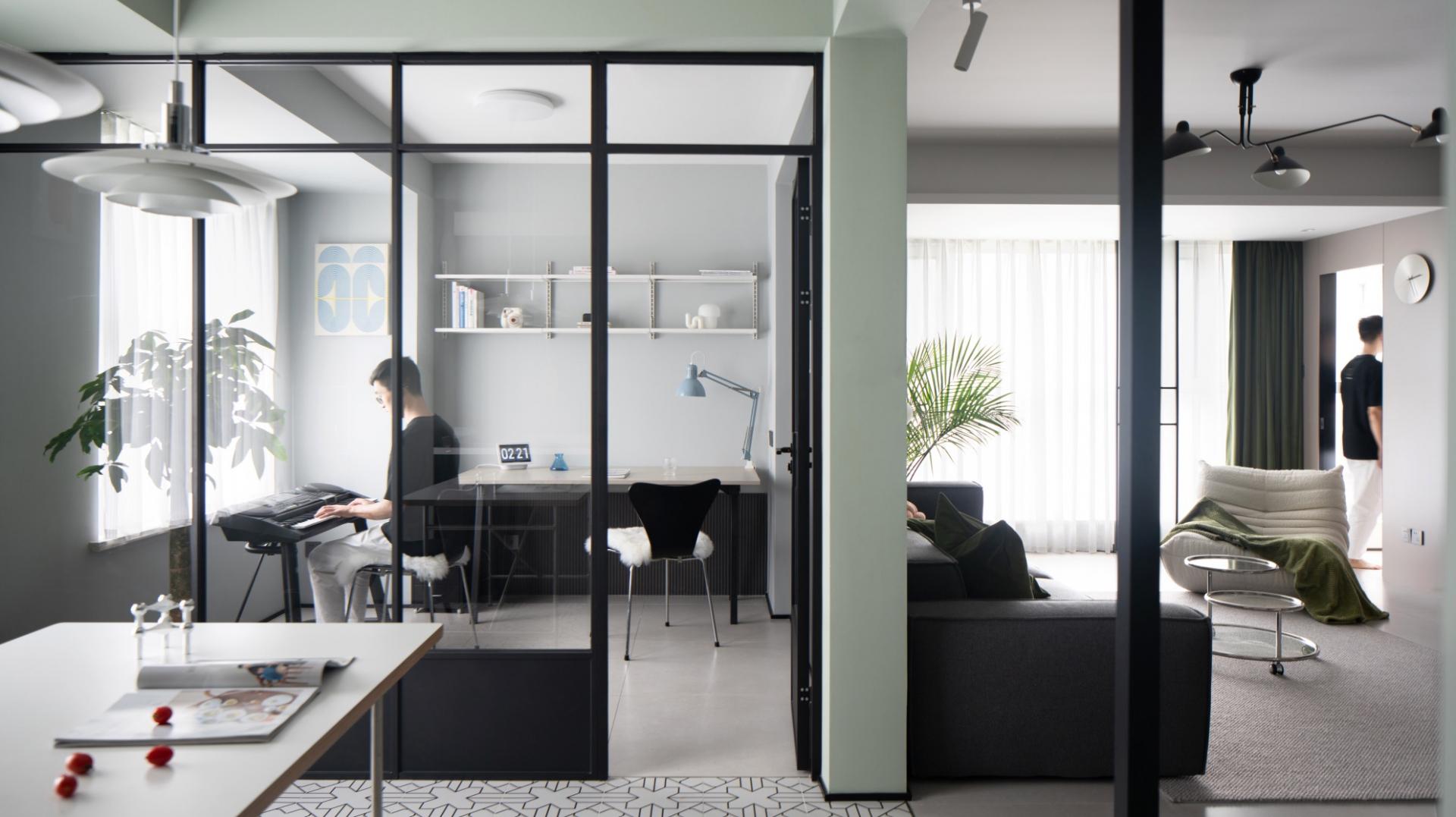 Its name, Hope Home, is emblematic of a post-pandemic hope for a better quality of life. The homeowners wanted the overall atmosphere to be relaxing and comfortable, somewhere the family can live in long-term. They also wanted more space for activities to meet an array of unexpected and diverse needs: working from home, online classes, leisure, etc.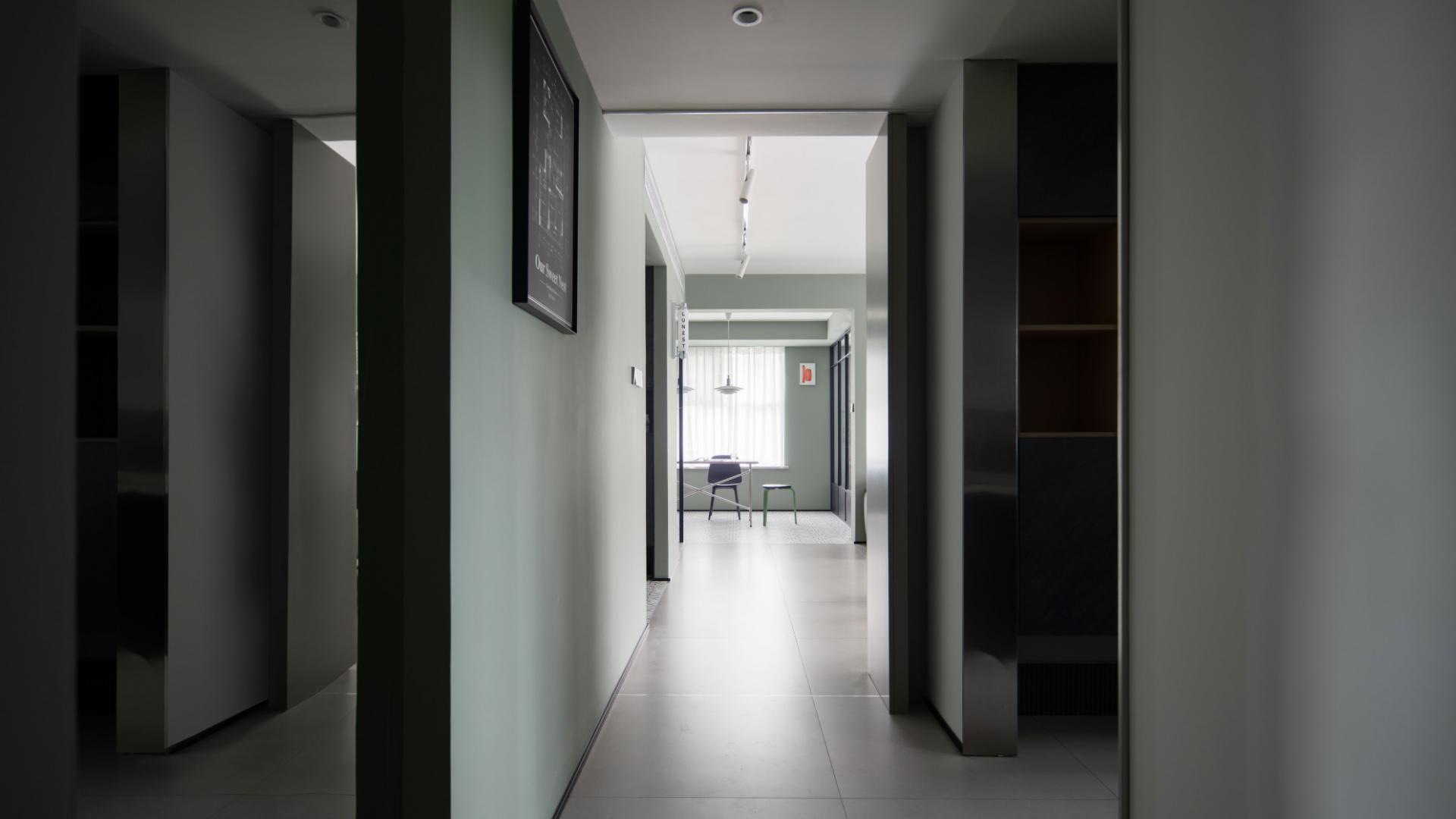 The flat's original layout featured beams of varying heights interspersed with columns, and spaces that were overly segmented and underutilised. With a little bit of lateral thinking, the design firm opened up the home by breaking the partitions in the public space, removing redundant parts and utilising margin areas for storage.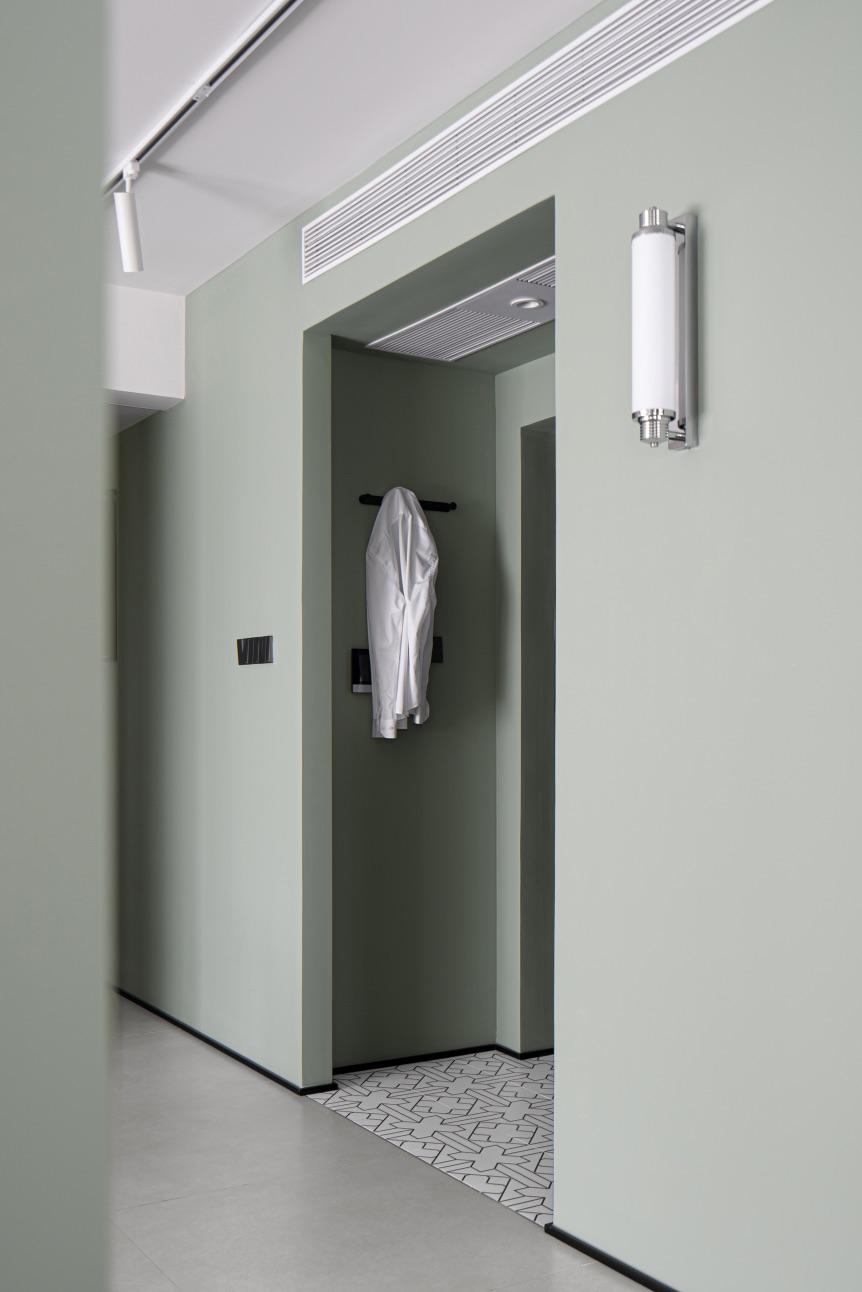 The entrance hall welcomes you in with a boxed in structure, warm green walls and black-and-white graphic floor tiles. In the living room, the designer removed the wall of the original balcony to incorporate the balcony into the living room space. Apart from the walls, large potted plants, green curtains, velvet throw cushions and sofa throws also add more inviting green touches to the room.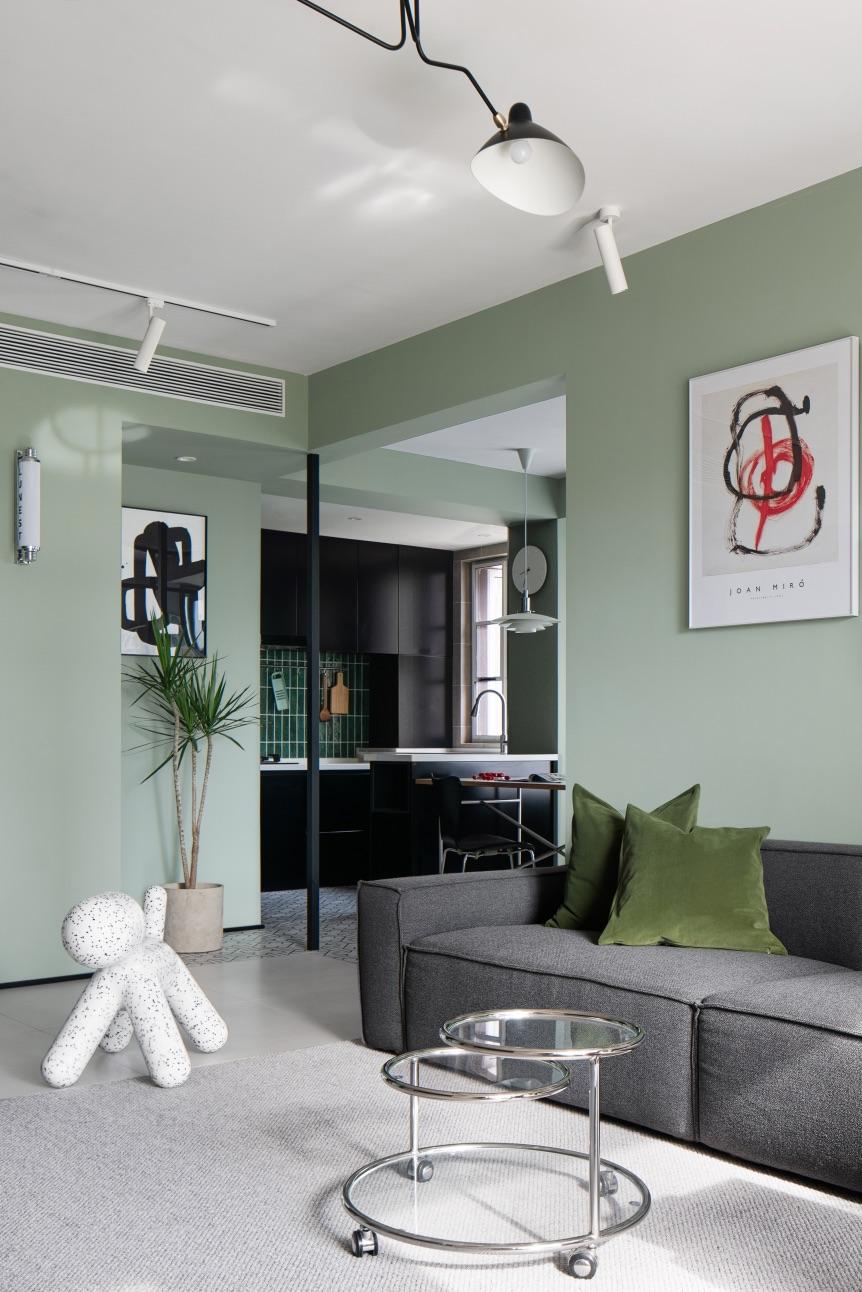 The designer strategically situated the television where it can be seen from multiple angles, the living room, dining room and kitchen, to accommodate the family's different needs. The leftmost area of the cabinet acts as an invisible door that hides the entrance to the storage room, making the living room look more integral.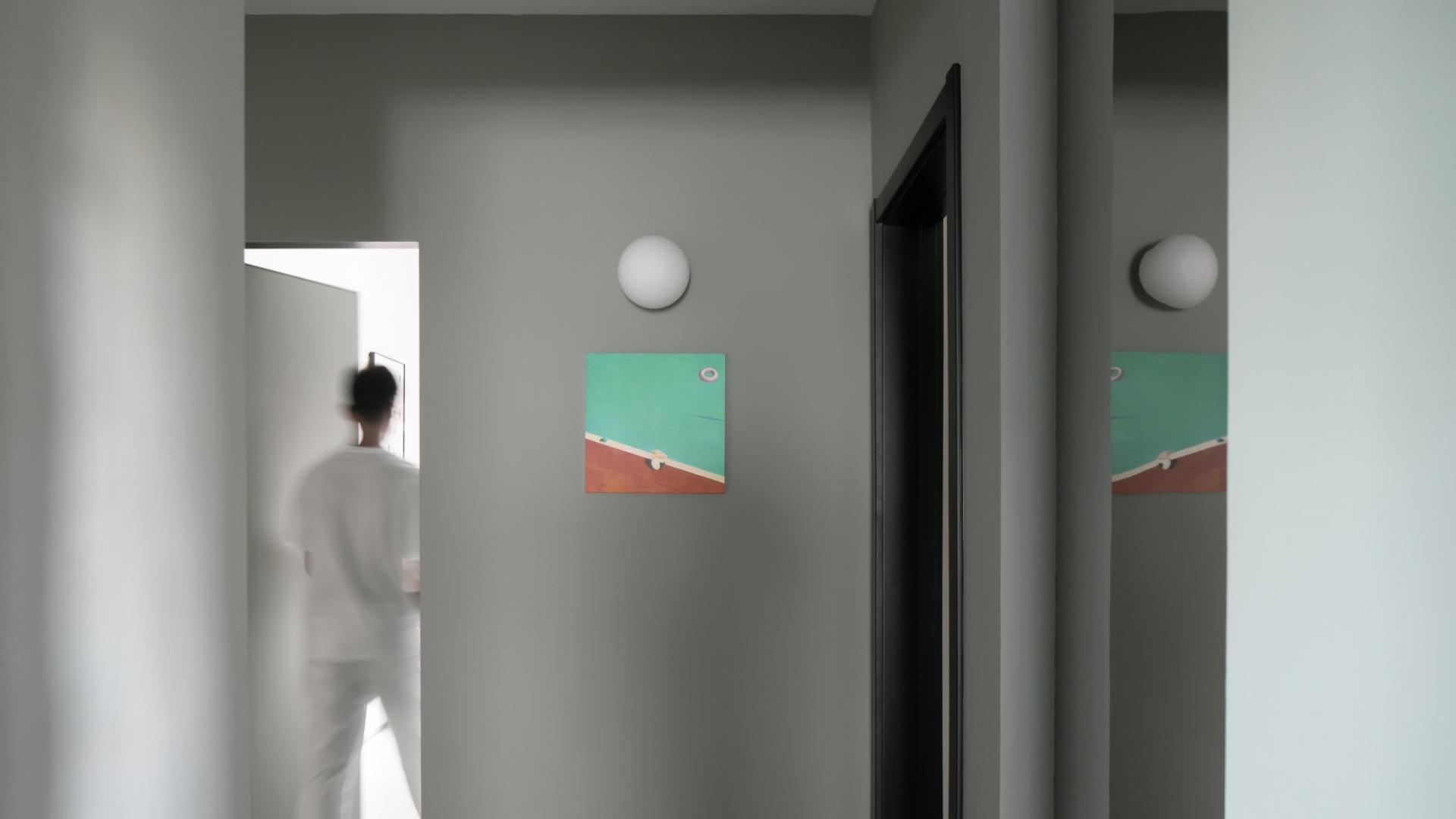 Another customised "invisble" door awaits at the end of the corridor, which blends into the wall with the uniform gret paint. Mirrors decorate to the walls in the corridor's middle section to create an illusion of more space.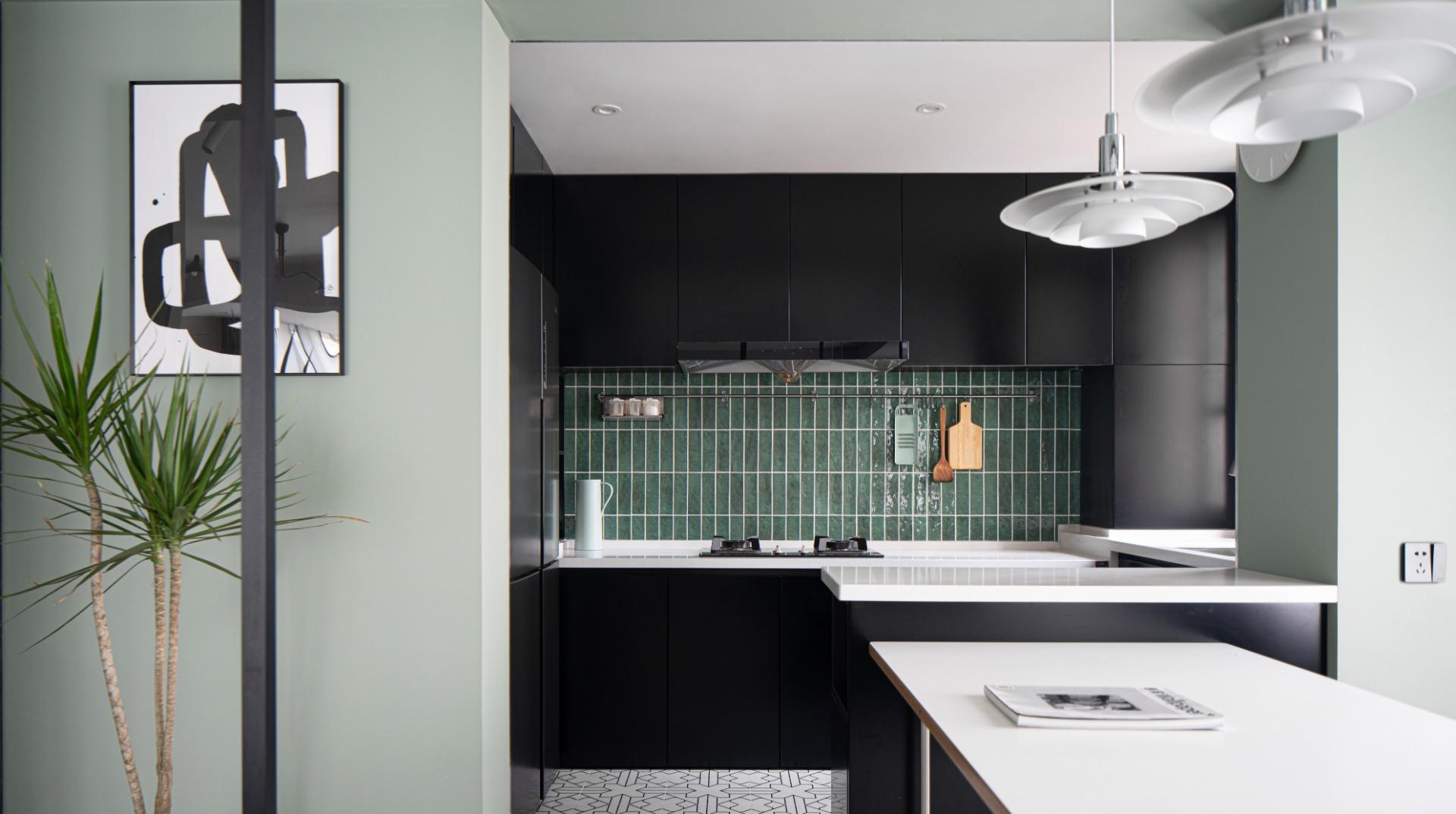 All of the shared spaces of the house were reimagined to create a unity within the flat. The doors between the dining room, kitchen and study were taken down to increase visual cohesiveness as well as interaction between family members. Unlike the greens of the living room, the study's wall was given a chalkboard finish that's more suitable for engaging in office work.
The overall structure of the place mimics the design of a traditional Chinese garden, with plenty of greeneries, walls only half closing in to divide but still connect different areas and winding paths.