As much as we like to savour our coffee, sometimes the location of our favourite cafes – usually within buzzing neighbourhoods – restrict that experience. Add to that the daily rush of our lifestyles that require we have our coffees to-go – or, rather, to-run.
It's an all-too-familiar experience that A.MONO Café in Hangzhou, Zhejiang seems to counter.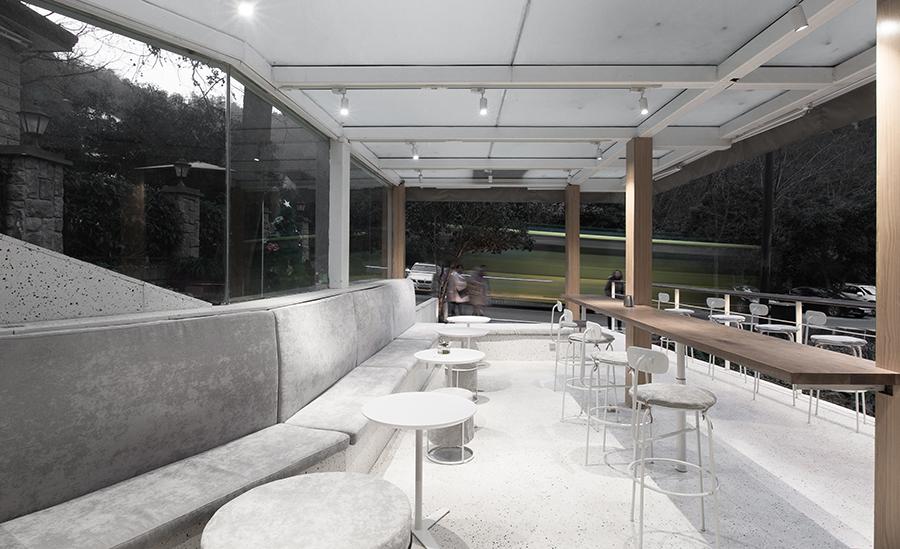 Located in Manjuelong Village, the café perches up among the trees by the scenic mountainside – a "famous area where tea trees are cultivated," describes Minjie Liu, architect and partner at OfficePROJECT, an architectural firm based in China.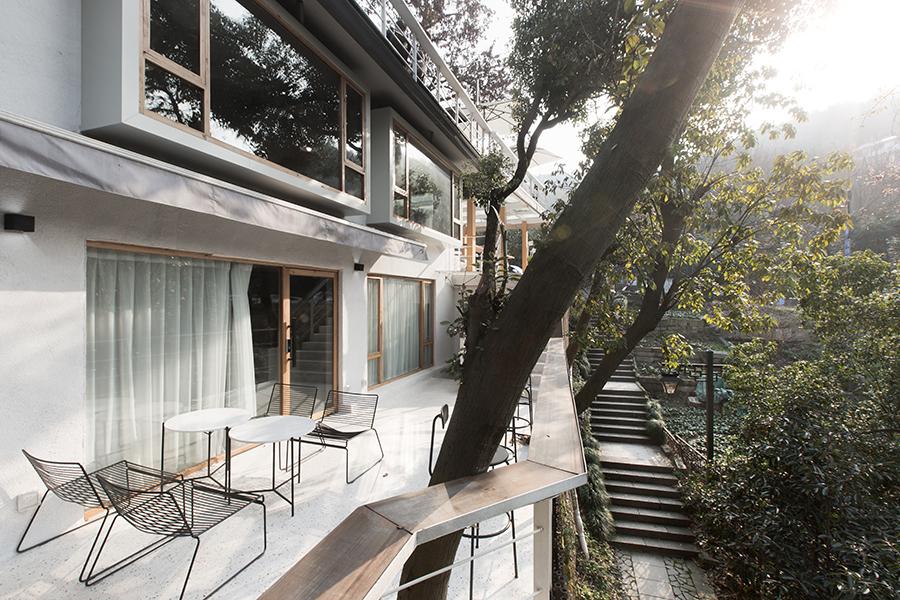 "It's not too far away from both the West Lake and downtown, but you would need to drive or take a cab there, since there is barely any public transportin the area," he adds. "The café is a 20 to 30-minute ride from downtown if you don't get caught in traffic."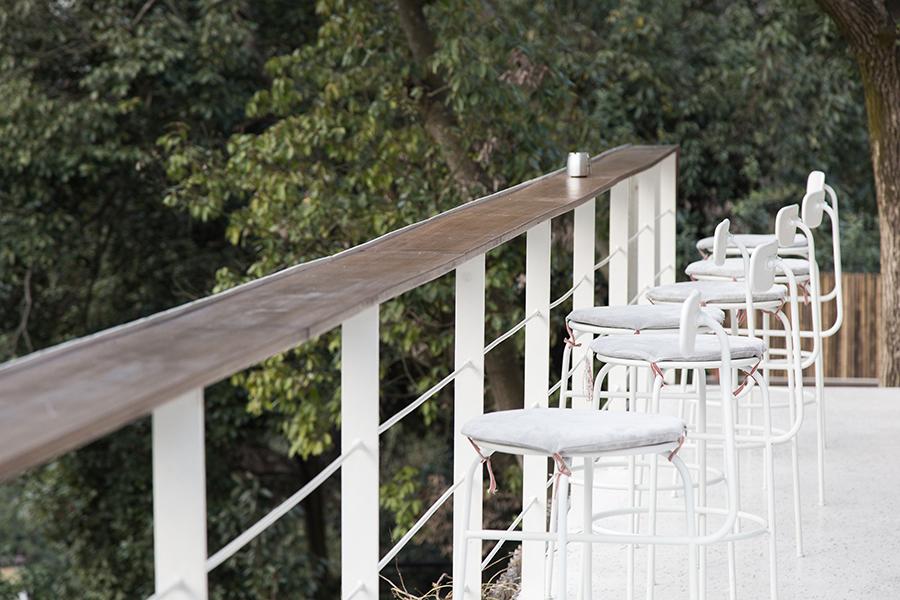 Its open, multi-level design means visitors get their bottomless fill of fresh air, while a large terrace and bay windows frame views of natural surrounds from almost every corner. It makes for a compelling alternative to coffee shops in the city – a respite for locals and visitors alike.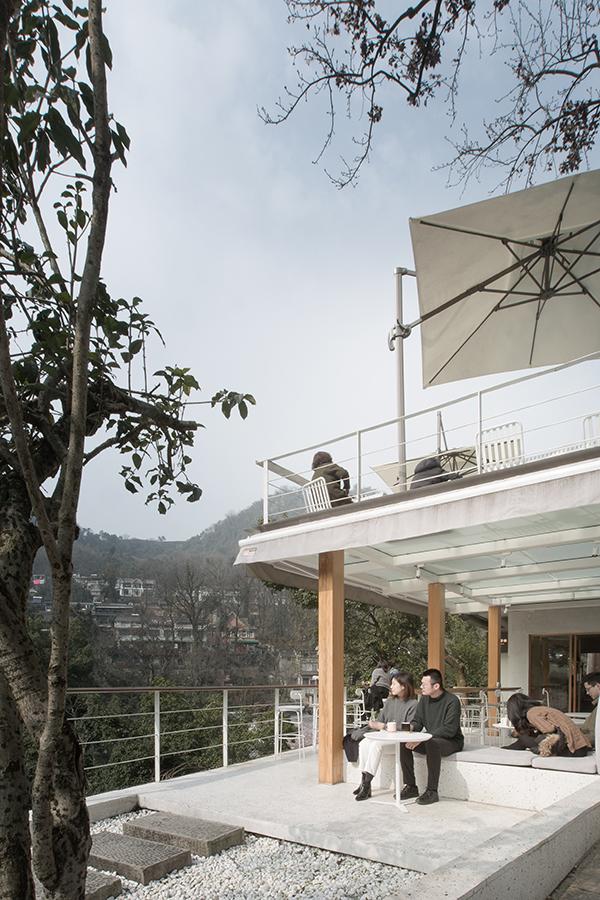 Named after 'mono-ha', a Japanese theory that emphasises the relationship between one object to another, the cafe's resulting design by OfficePROJECT seamlessly intermingles one aspect with another: the café's setting in nature, the structure itself, and the visitors it will eventually welcome.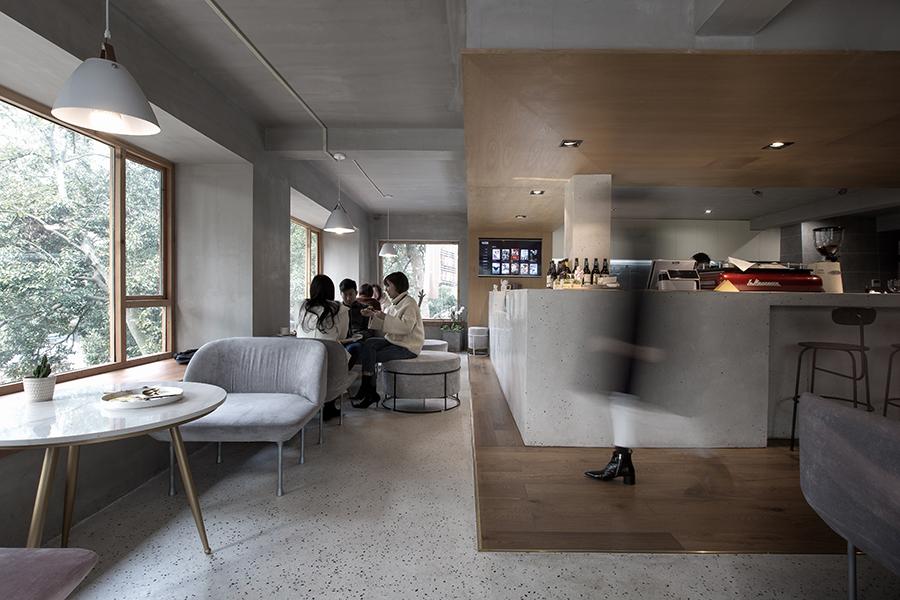 Formerly a house, the 1,180sqft café has two floors, a lower level with floor-to-ceiling openings along the building's curvature, and an open upper floor, which includes the partially covered terrace and a more traditional interior space.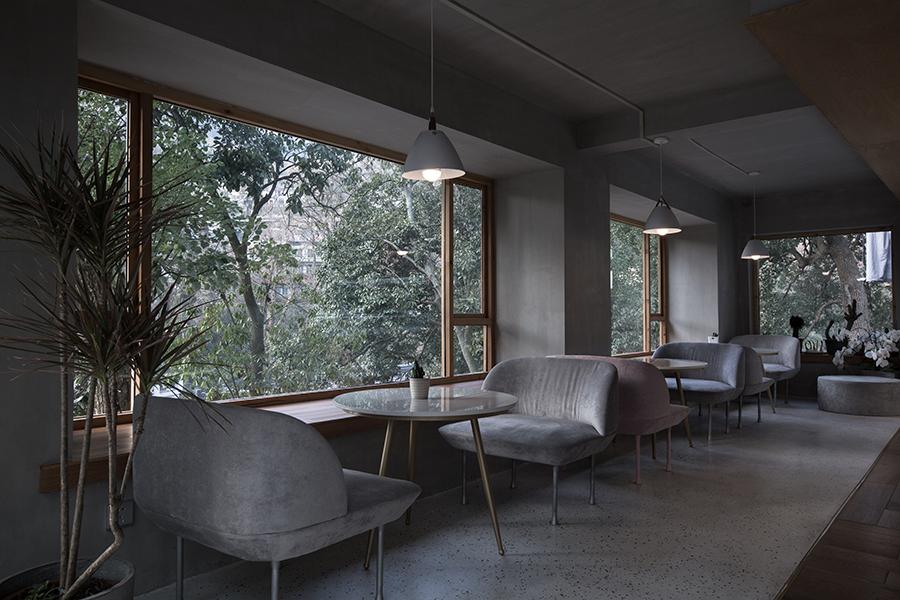 "The original structure has been preserved," says Liu. "We renovated the facade, enlarged the openings, installed bay windows, and renovated the interiors."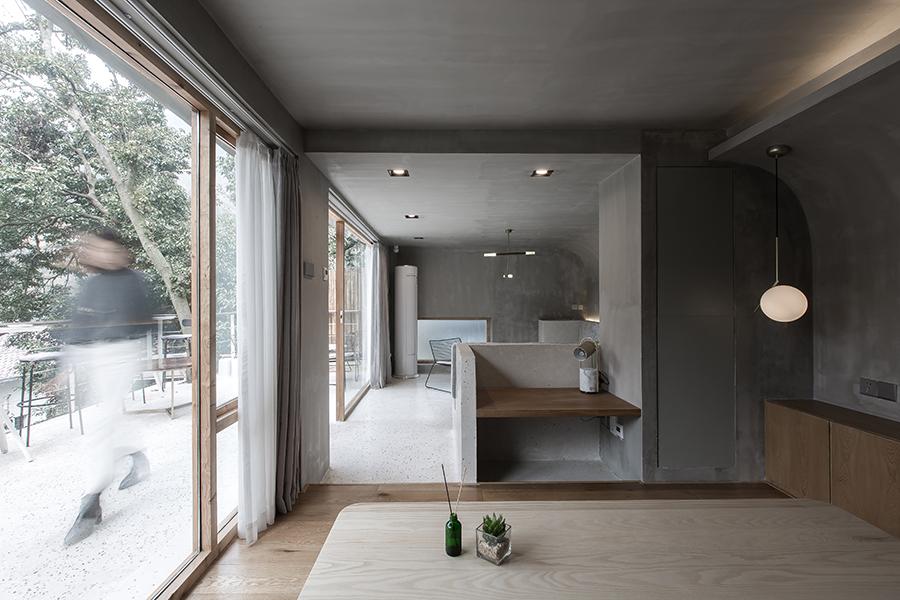 Downstairs, the concrete walls and curved ceilings mimic the feel of a cave, warmed by the lighting. A long, low table surrounded by beanbags add a thoughtful touch, welcoming café-goers to lay back and linger.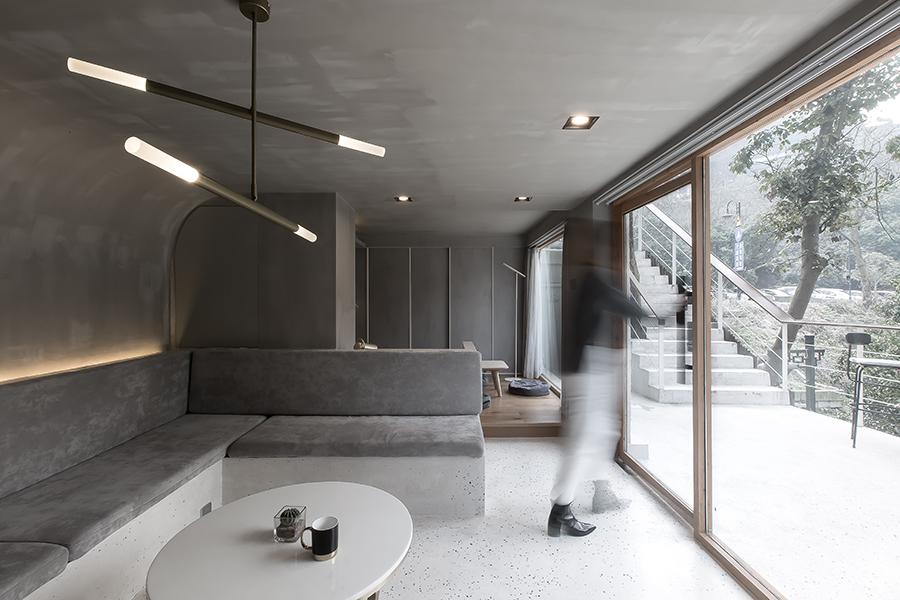 Upstairs, an open bar-kitchen anchors the inside space, with stools set up along the bar, allowing for engagement between café staff and visitors. Warm wooden details, vis-à-vis plush grey and mauve seating and large windows, create a cosy, homey feel. Black and white outdoor seating and tables grace the terrace area, a sparse setup that makes way for the endless views all around.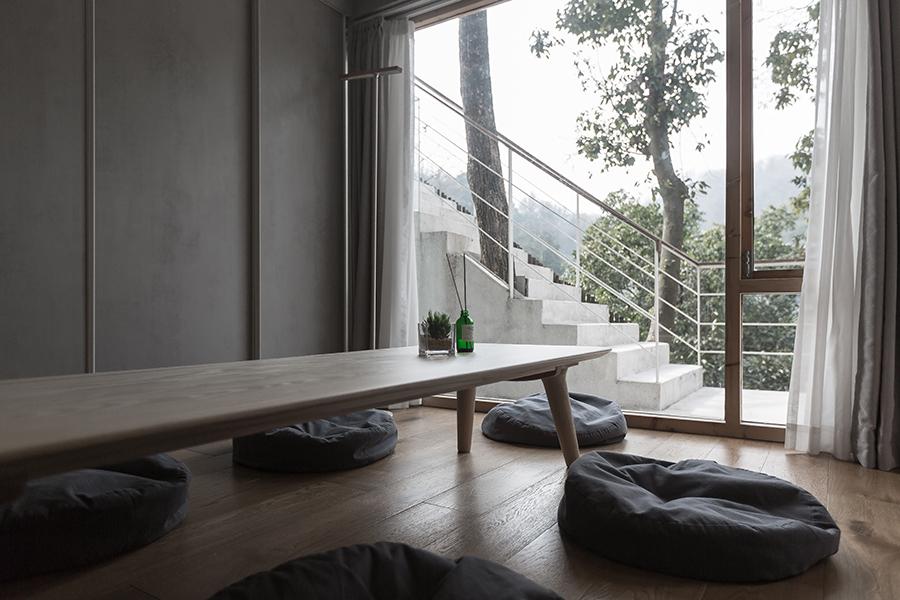 "One charming feature of the building is that it serves as an intermediate – between landscape and people, as well as between people and people," says Liu.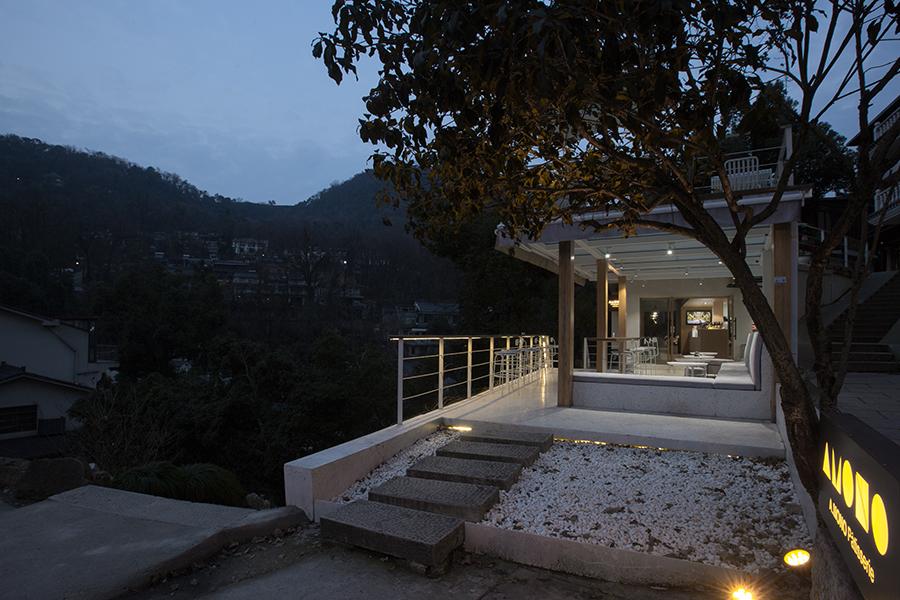 "We are always interested in how a building coexists with its surroundings, both the built environmentand nature," he adds, on their ethos as architects. "We also aim to facilitate open discussions on urban issues with the general public through our creative work– even commercial projects such as this one."