As a newly married couple moves from singlehood to wedded bliss, Studio Ruei is tasked with transforming their family's rental asset into a cosy home for the lovebirds' new life together.
The homeowners had a clear vision of what they wanted for this 730-square-foot space in Kowloon: a warm, welcoming but minimalistic home perfect for hosting family and friends. As one of them is an avid recreational chef, a well-equppied kitchen with an open, spacious dining space was one of the couple's top priority.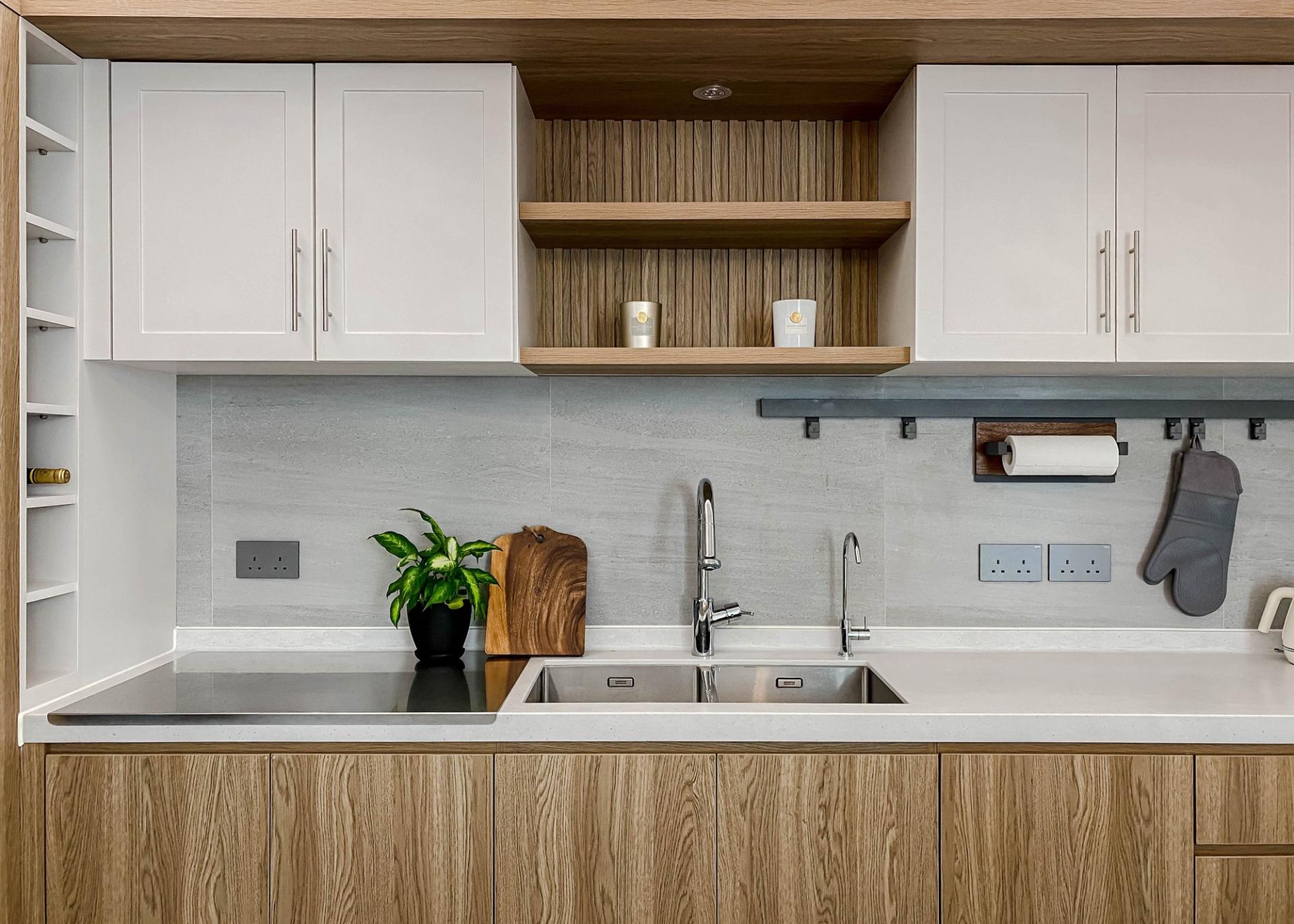 The absence of structural walls allowed the designer to reconfigure the entire flat's layout. She opened the kitchen and integrated it with the dining room in order to gain more space, and allowed more natural light into every corner of the home.
Given that the couple met and got married during the pandemic, the lovebirds never had the luxury of travelling together. Coupled with the fact that they lead busy lives with thriving careers, they wanted their space to feel like a retreat to come home to.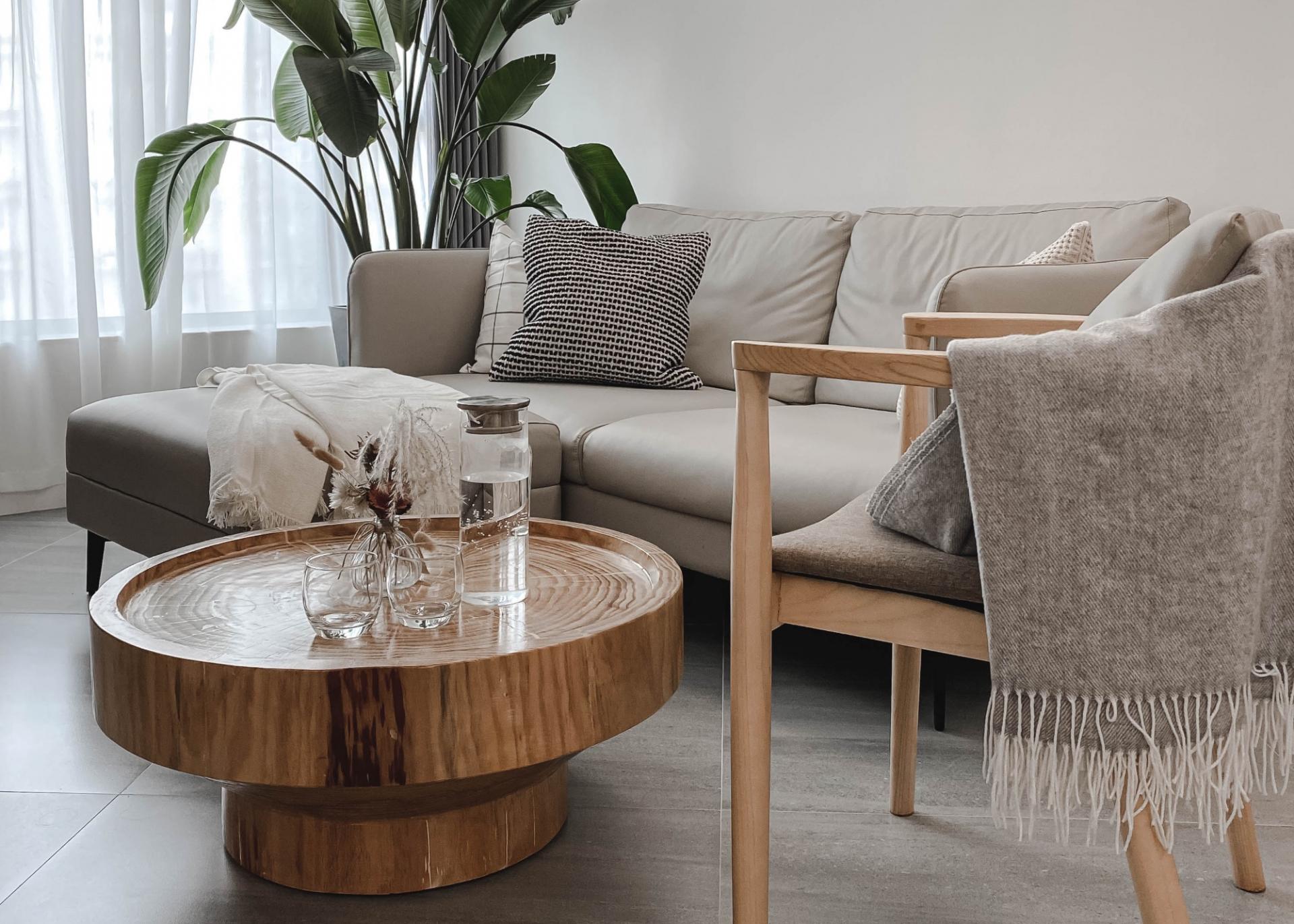 A holiday-state-of-mind was created by using a natural material palette of oak timber, grey limestone tiles and ivory cabinetry. The overall combination is simple yet effective, creating a warmth that offsets the flat's concrete surroundings. Wood block furniture and linen, rattan accessories decorate the house to further enhance this holiday feeling.
What makes this home renovation even more special is the fact that the bride is actually the interior designer's best friend. This project was a wedding gift to her dear friend as she finds union in love. "I wanted to celebrate it with a unique gift that no one else could give her, one she would cherish for a very long time," Ruei told us. "What could possibly carry more weight than curating her dream home? Everything we talked about growing up – from her longing vision of a family to the finer details, translated into reality which she and her beloved can now call 'home'."