Suspended above a crocodile-infested river on the edge of Kruger National Park with jaw-dropping views, Kruger Shalati the Train on the Bridge pays homage to bygone explorers. Occupying the same spot, the first guests stayed overnight in the 1920s, and referred to by the Robb Report as an "insane boutique hotel." The Kruger Shalati Train on the Bridge re-envisioned as a hotel is a feat of engineering and a uniquely African experience with cutting-edge luxury and a spectacular nod to a glamorous era of travel.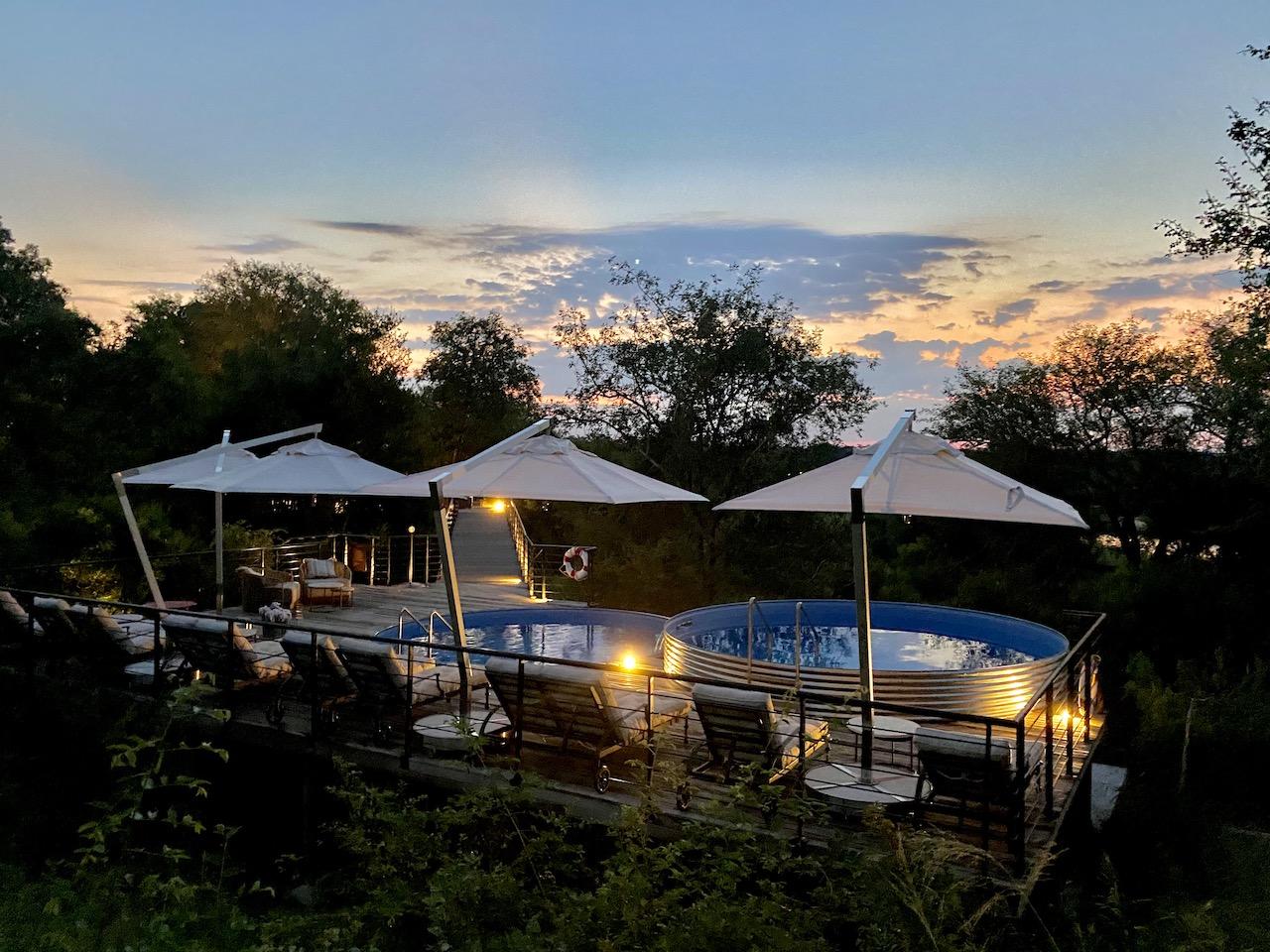 The Selati line construction began in 1892 to transport gold from the Selati goldfields was known as the 'man-a-mile-line' due to the high mortality rate from malaria and lions.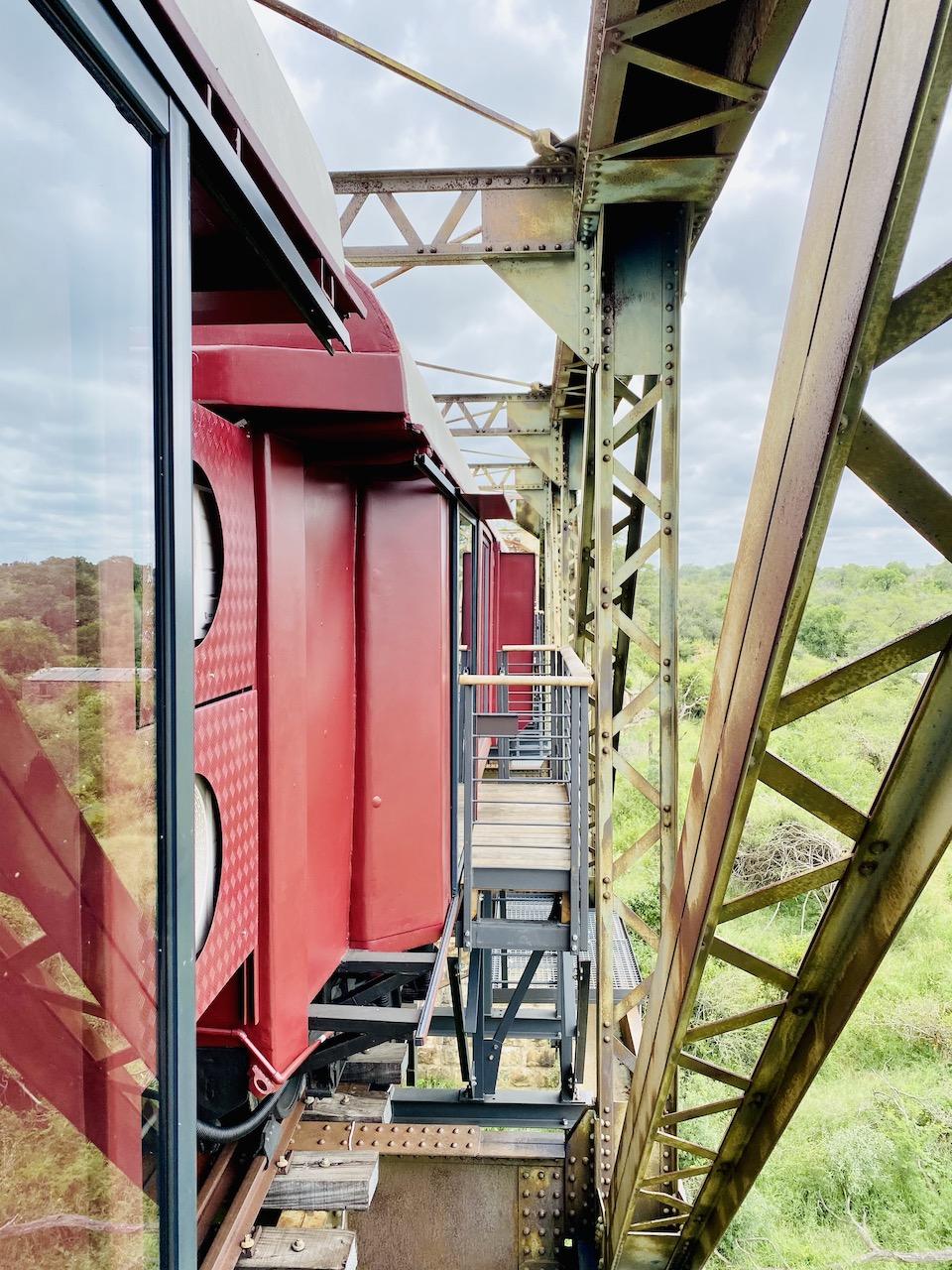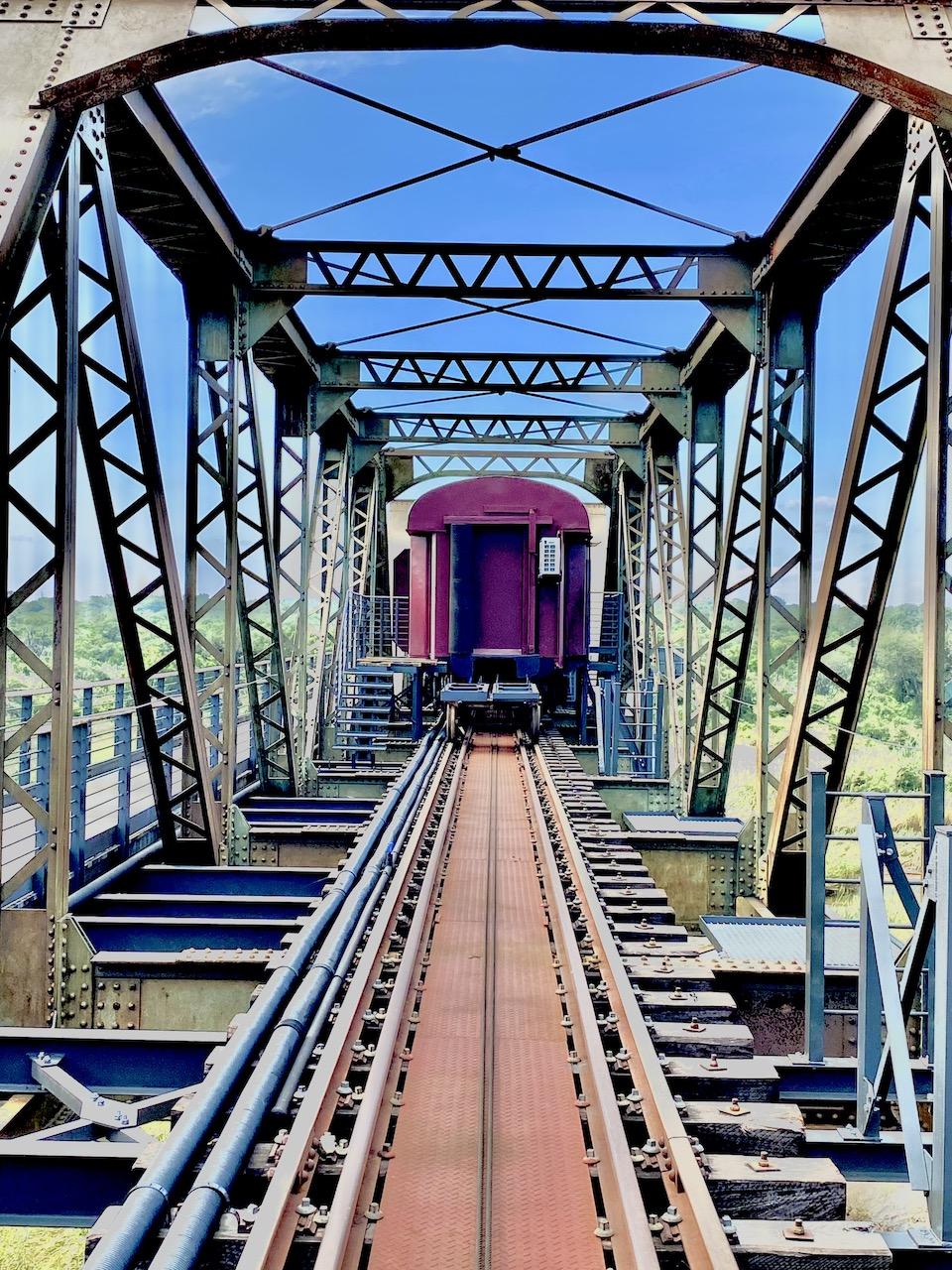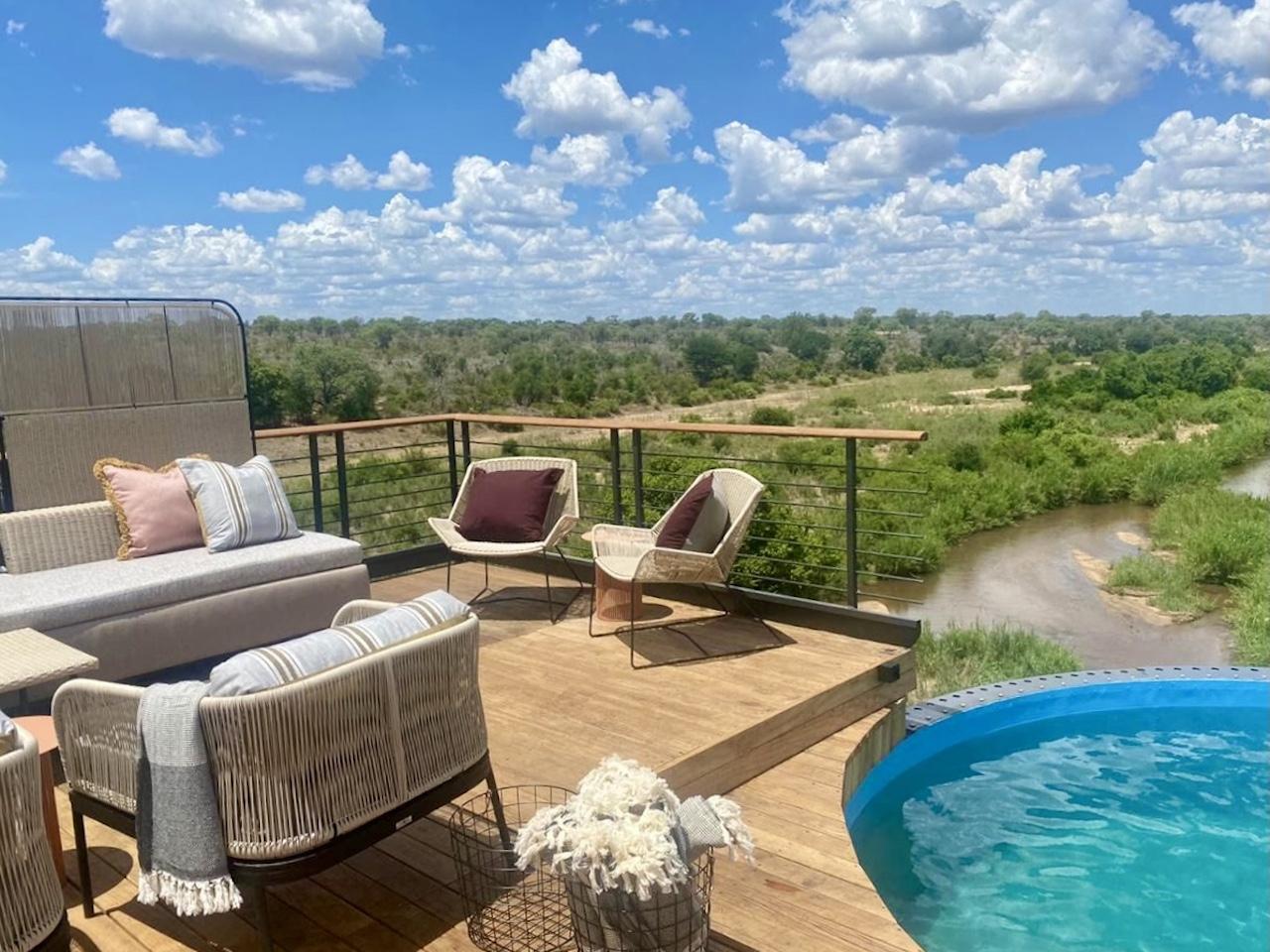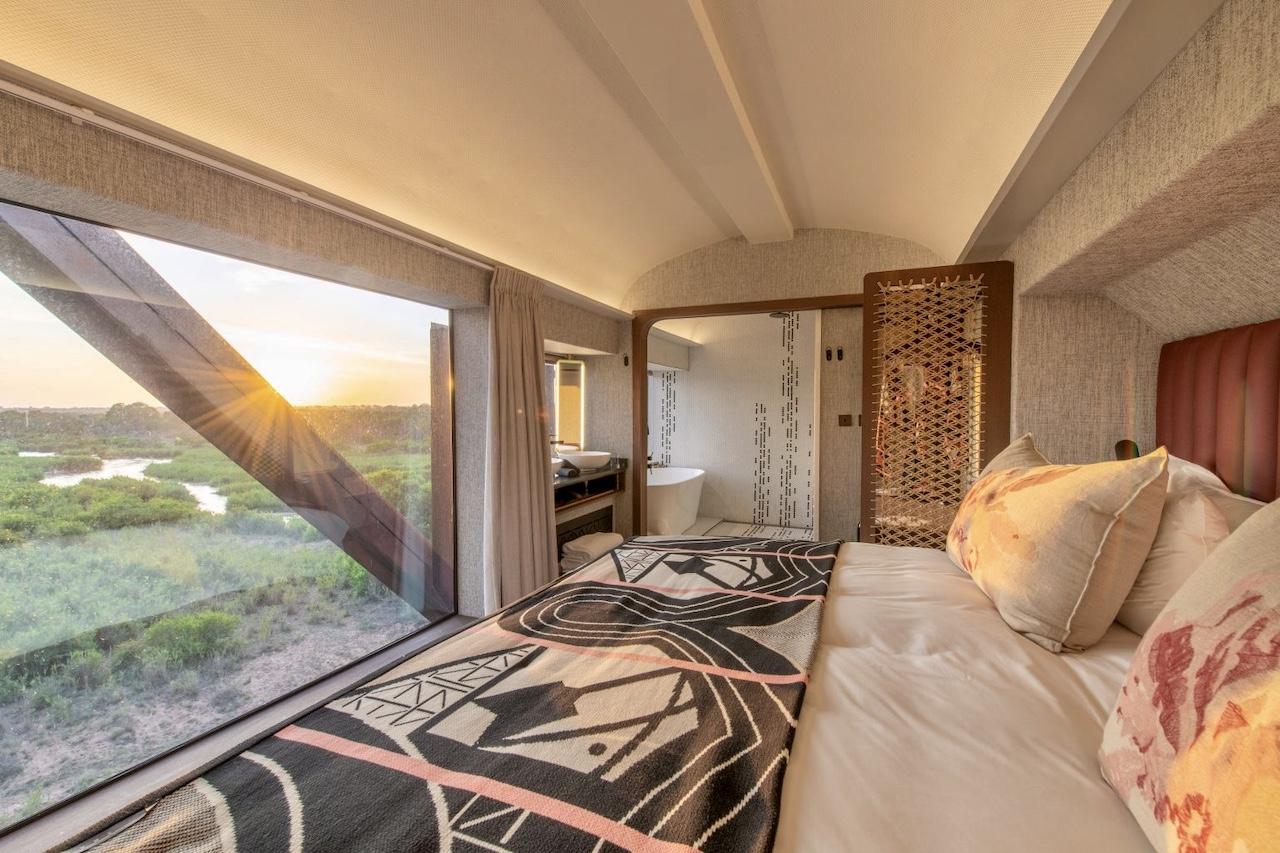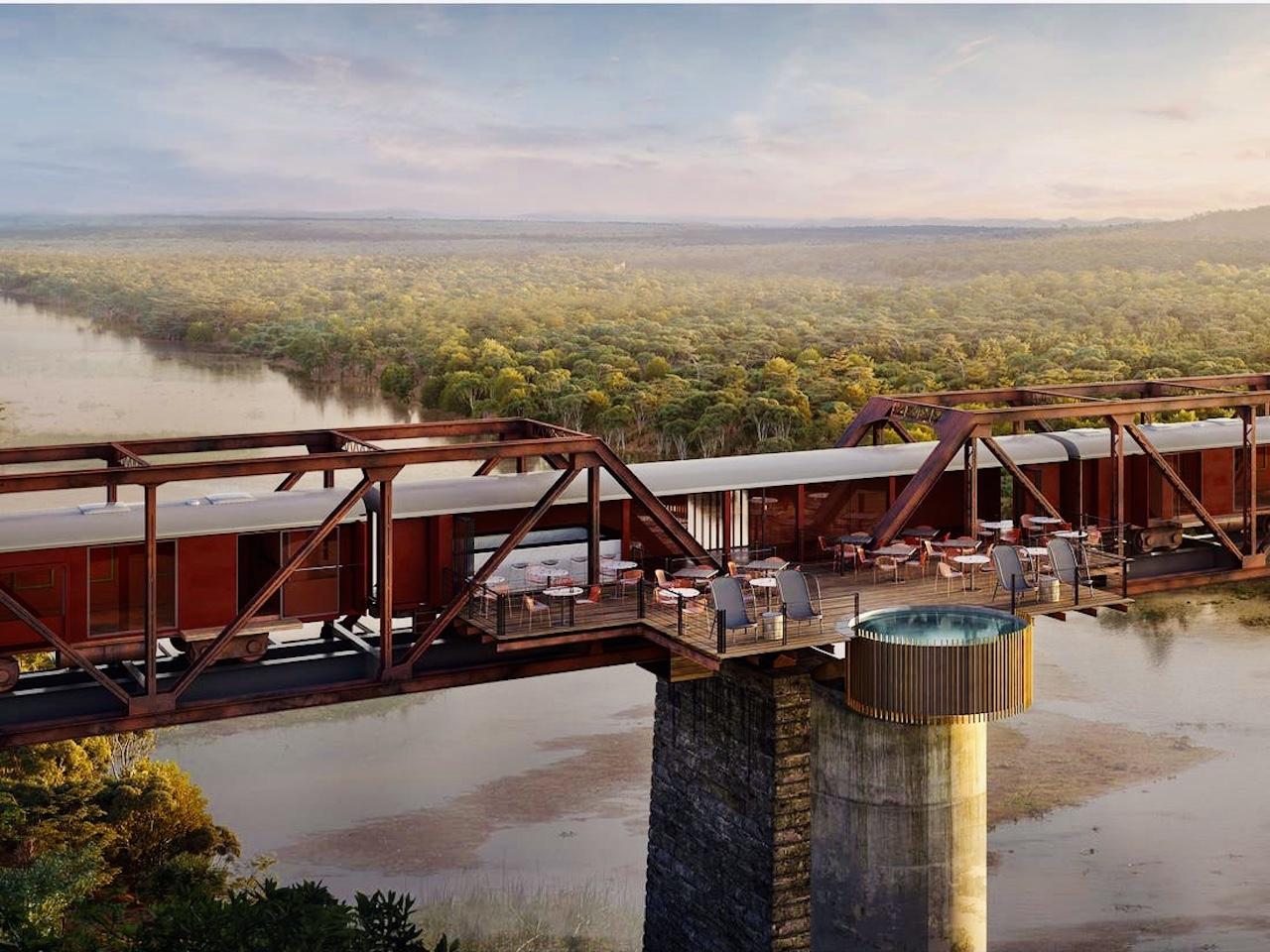 Just as the passengers did in the past, you sleep in one of 24 carriages on the bridge. Unlike the train of old however the carriages are luxuriously appointed with full panoramic floor to ceiling windows along one side, and a small balcony, and amazing views over the Sabie River and the crocodiles, hippos, buffaloes, and elephants below. The king-size bed, the bathtub in the window, and the shower all overlook the river. Designed by Megan Hesse and Andrea Kleinloog of HK studio who collaborated with local designers, artists, and craftsmen and finished with organic textures and patterns, the rooms are stunning. Everything is bespoke from the beautifully crafted Batho cushions from Neimil that take inspiration and colour from the local Skukuza area to visual artist Sakhile Cebekhulu's photographic images of the Sabie river and Selati Bridge embellished with embroidery, and Bonolo Chepape's strikingly graphic designed luxurious basso blanket adds a perfectly luxurious touch to the beds.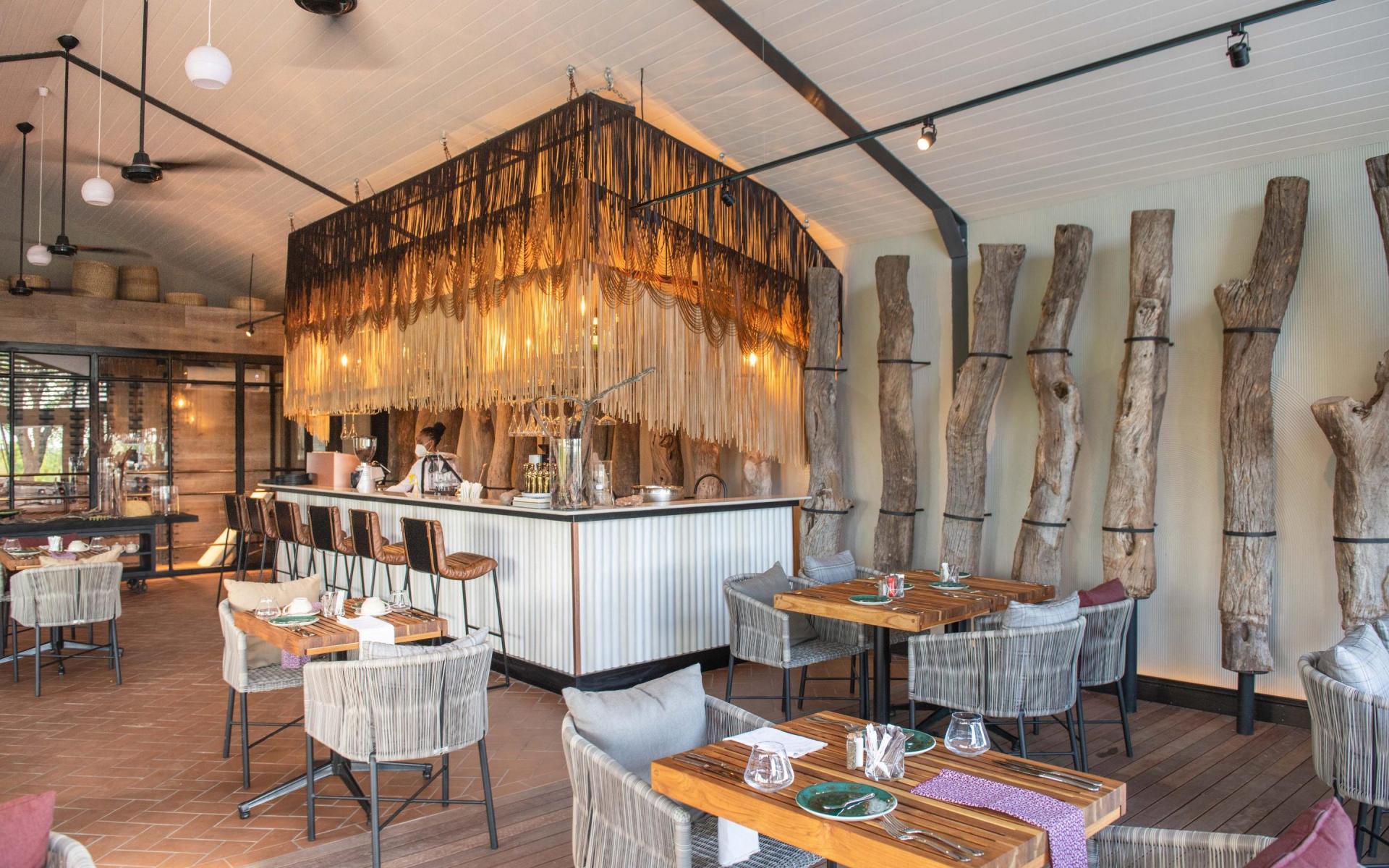 There is a lounge carriage, and a bar with a terrace and a fabulous circular pool overhanging the river, and the animals below. The carriages are reached via a walk along the bridge with individual steps up to each carriage. The reception lobby and the inside—outside restaurant are land based along with another two pools and a sundeck.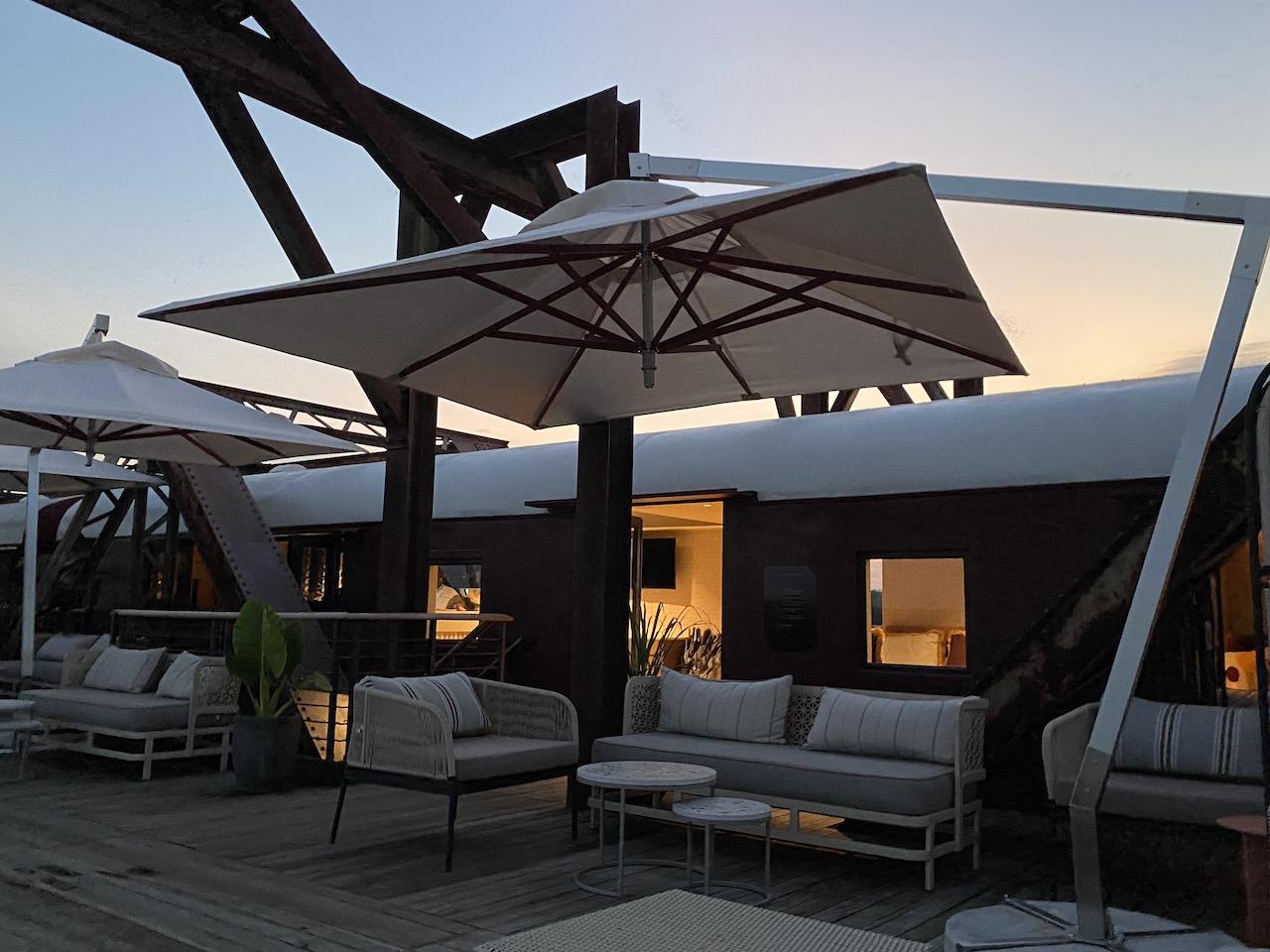 The game drives were amazing. The animals just kept on coming as if on cue....leopard, lions, elephants, wild dogs, giraffe, zebra, vervet monkey, buffalo, wild boar, hyena, impala, kudu, hippo, crocodile, and many more.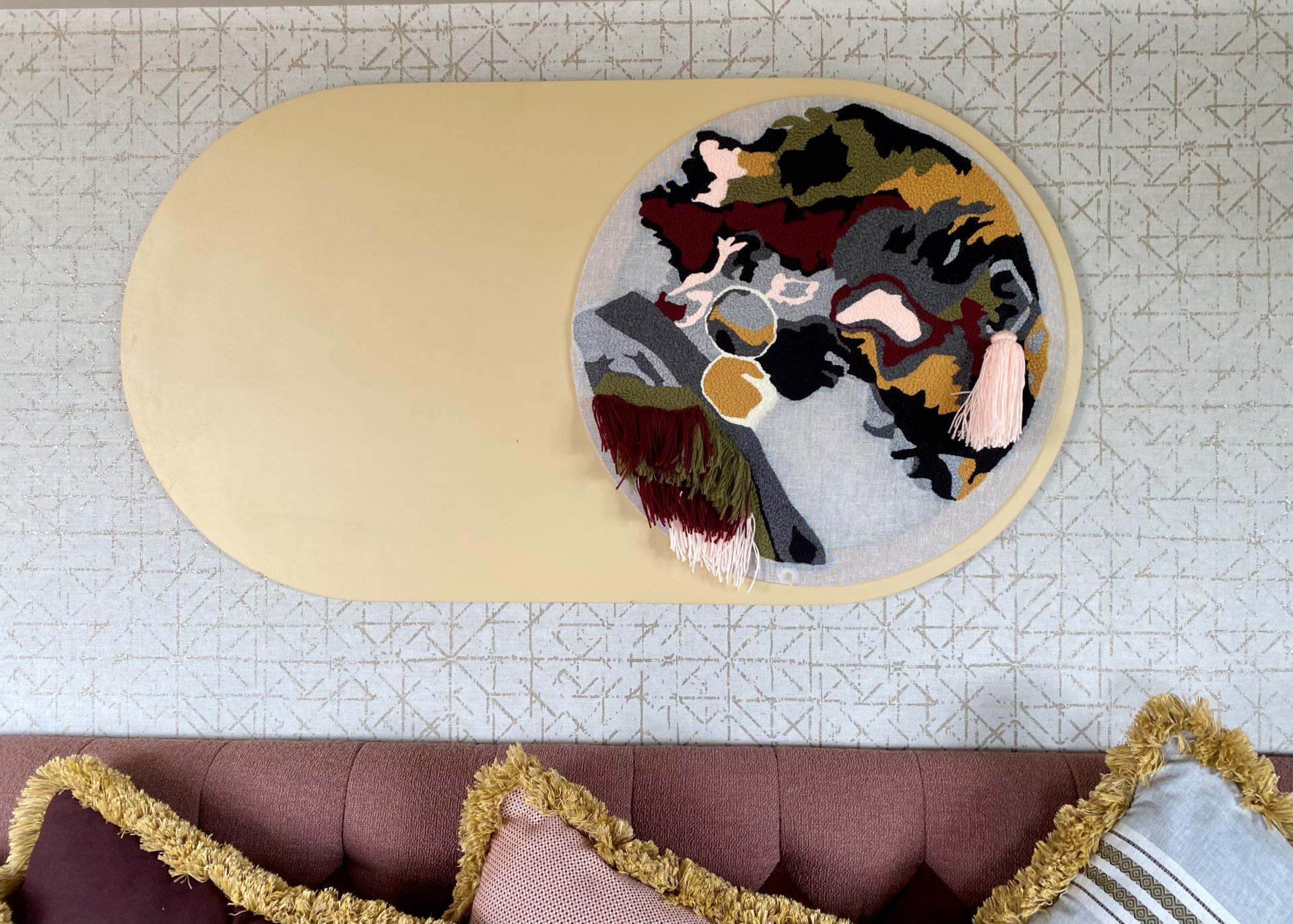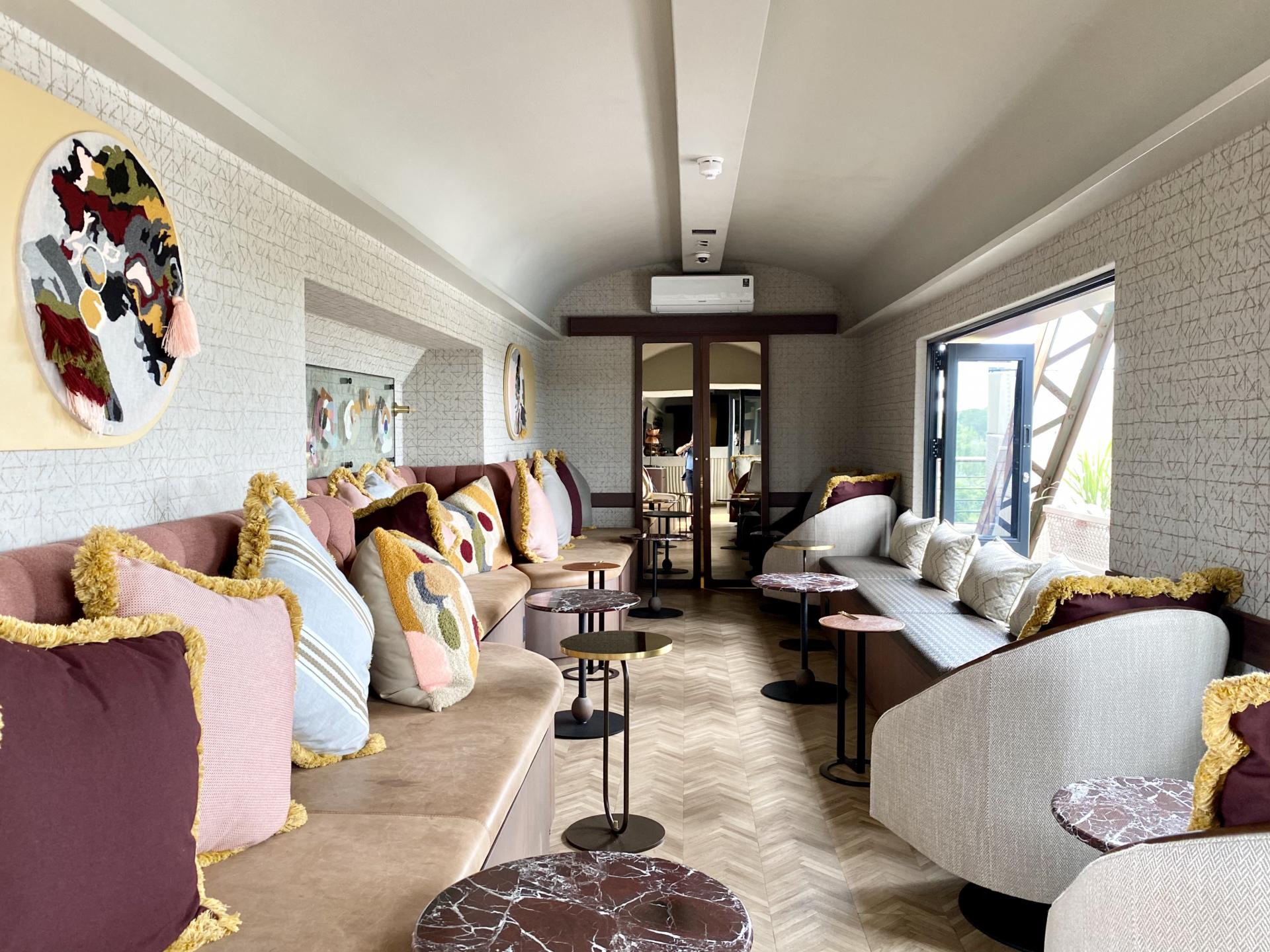 Kruger Shalati is utterly fabulous in every way.