You may remember the striking portrait of the late Australian actor, Heath Ledger painted by artist Vincent Fantauzzo just weeks before the actor died.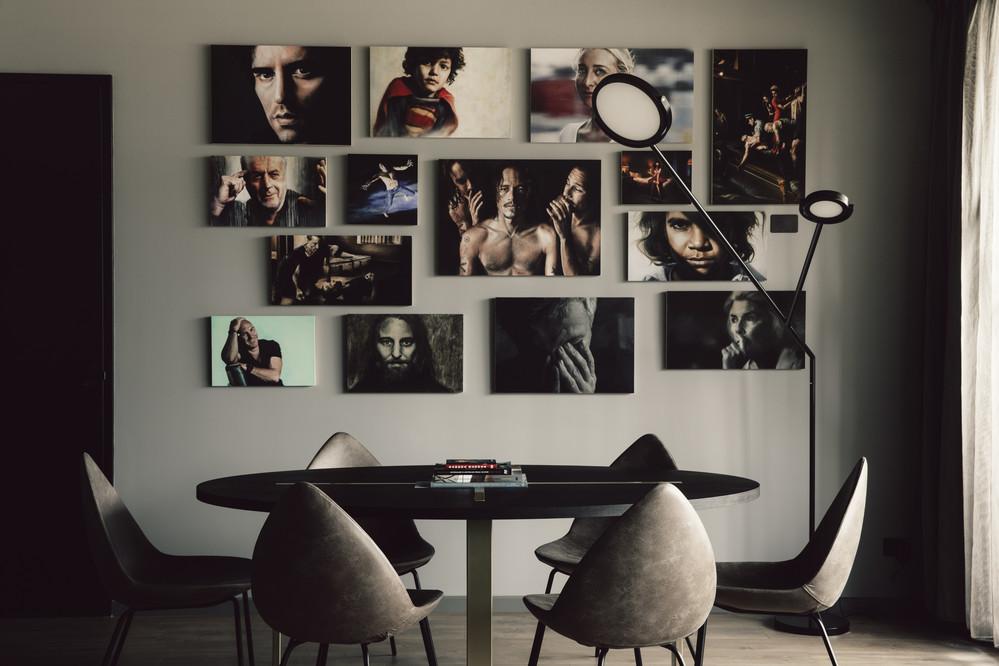 Now you can immerse yourself in a collection of the distinctive works of the acclaimed painter at the eponymously named The Fantauzzo, the eighth Art Series Hotels property.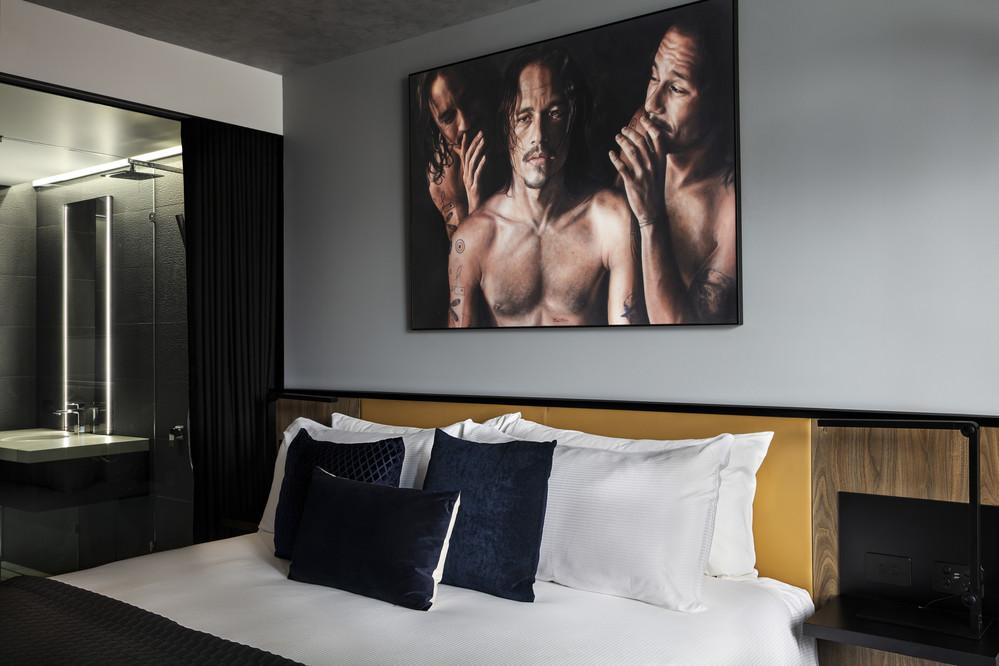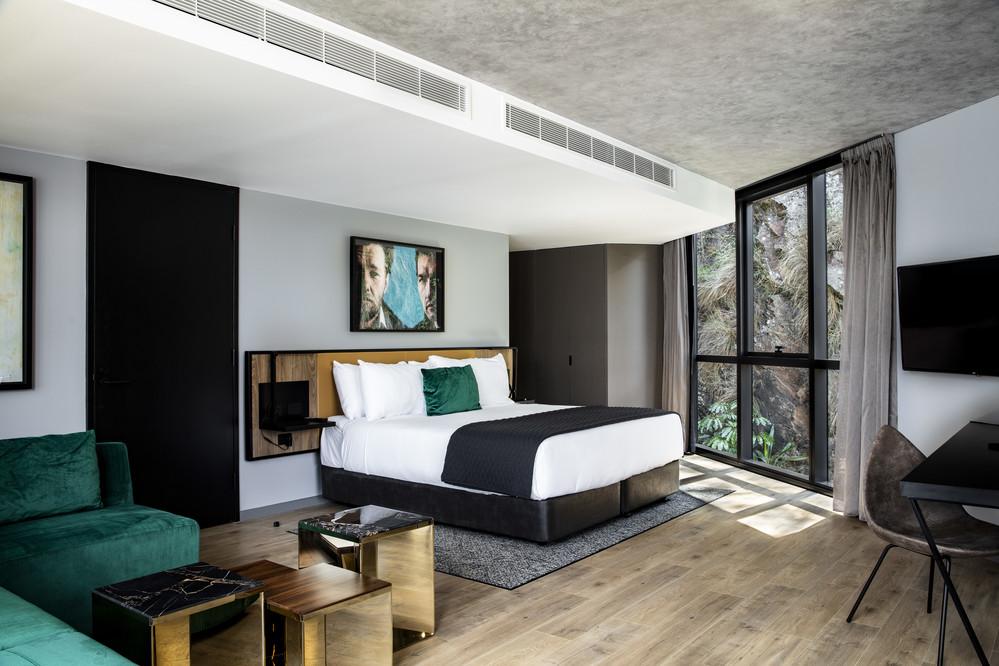 These hotels take inspiration from Australia's leading contemporary artists, featuring original artworks and prints.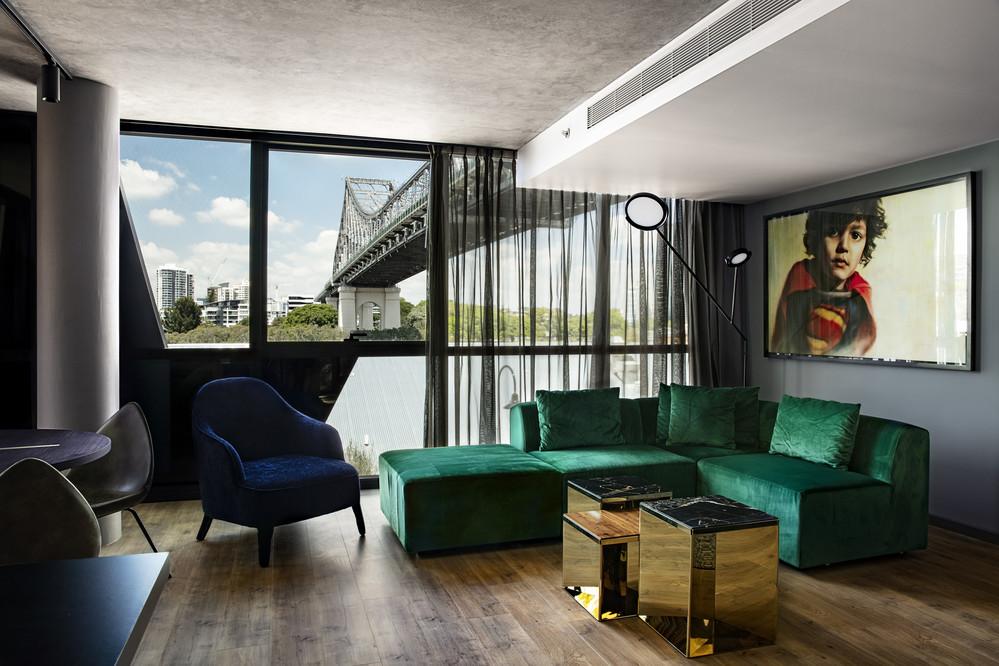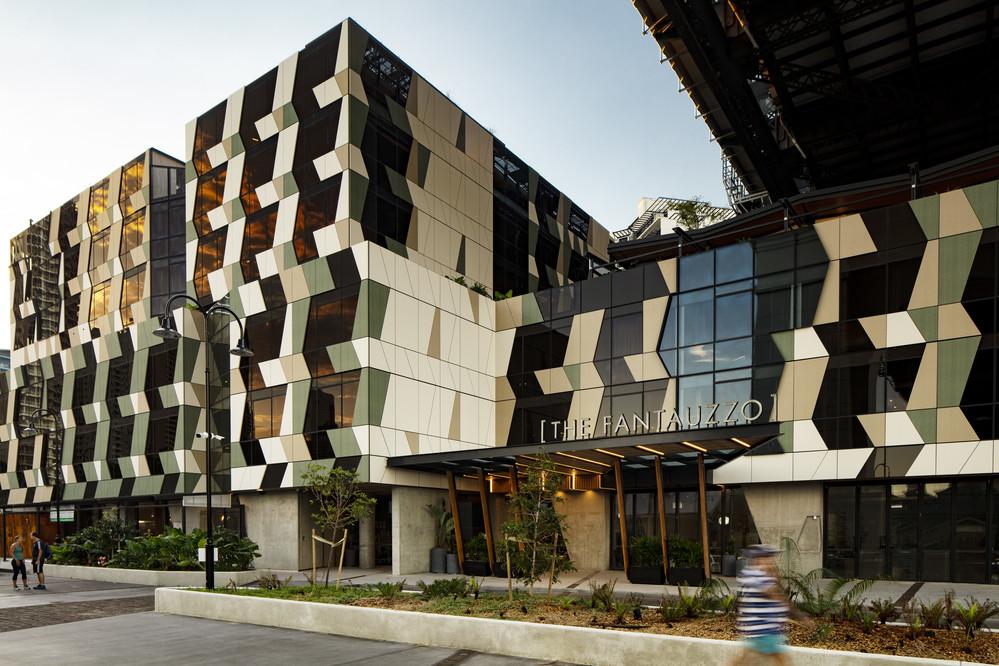 The Brisbane property is set in Howard Smith Wharves and carved into the cliff under the Story Bridge where its striking façade is just a taster for what lies inside the six-storey hotel.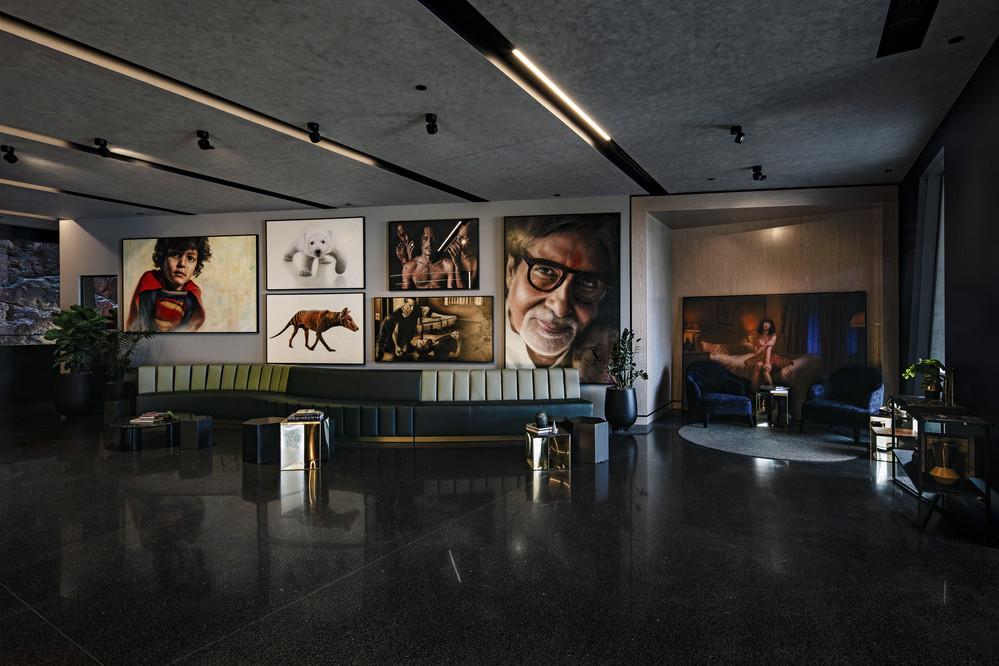 The Fantauzzo is far from being the traditional white space you might expect of a place that showcases cutting-edge contemporary art.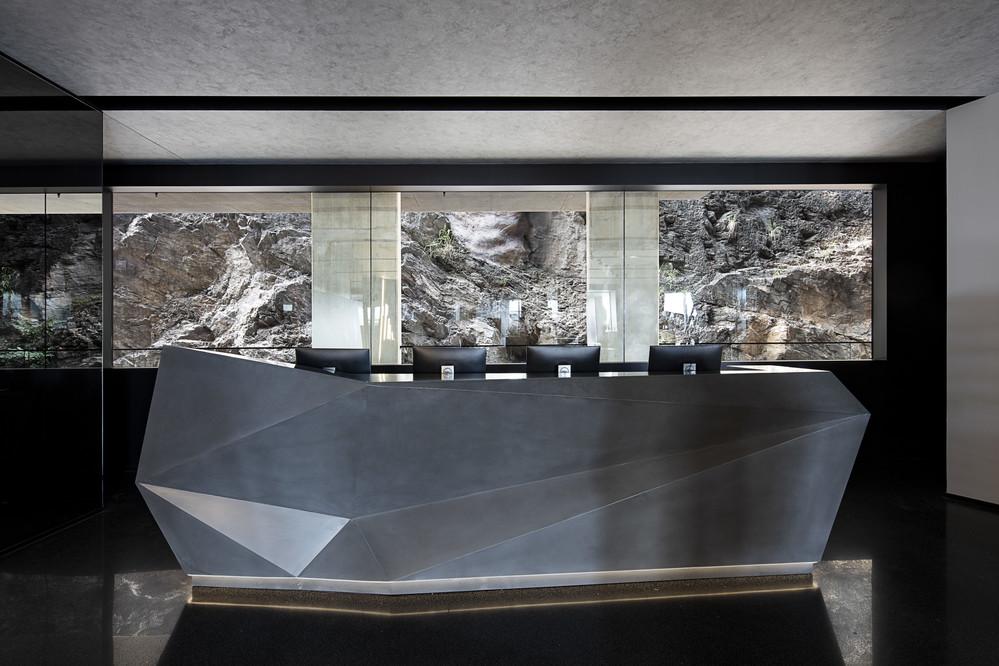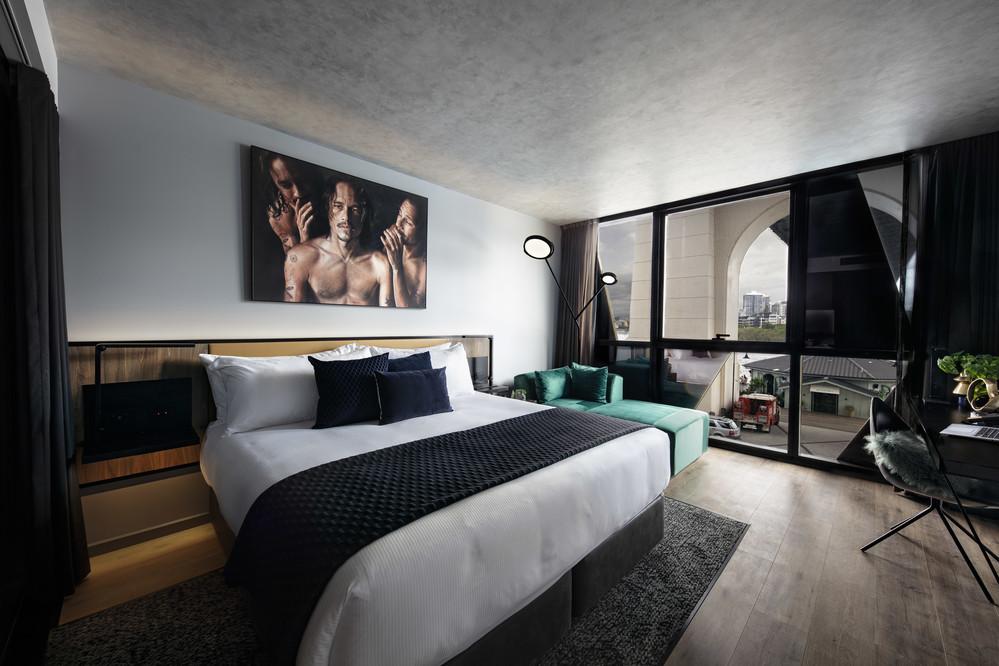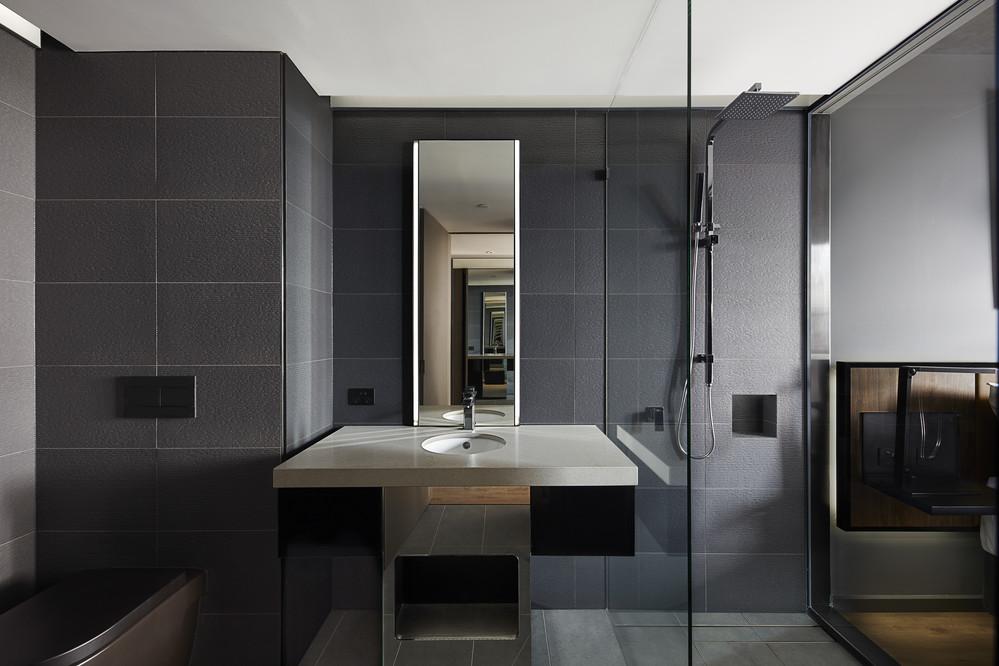 Instead, design practice SJB has sought to create a graphic differentiation to the photorealism of Fantauzzo's work, using dark hues and raw concrete finishes in an industrial-chic, strong-lined space. Jewel tone accents add a richness to the interior design.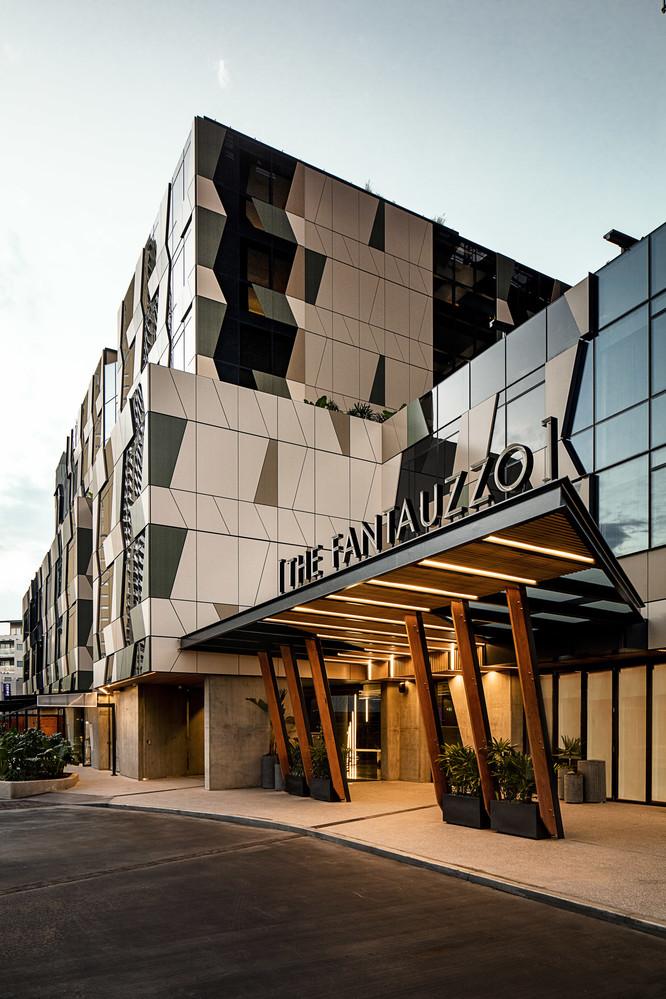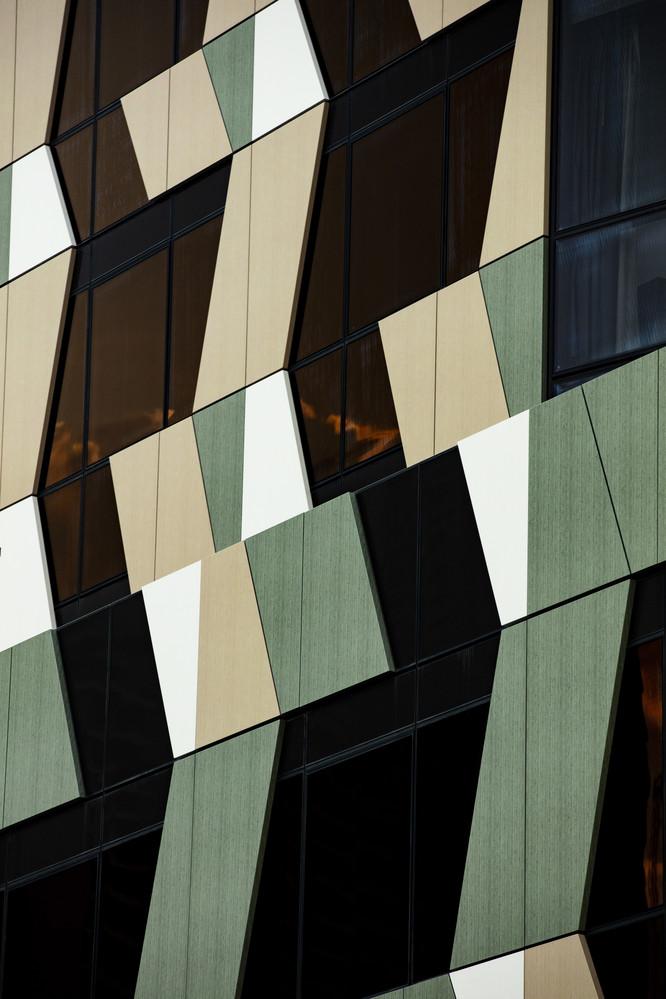 There is also a continuation from the energy of the exterior inside with natural rock and timber referencing the stark cliff face and angular external façade.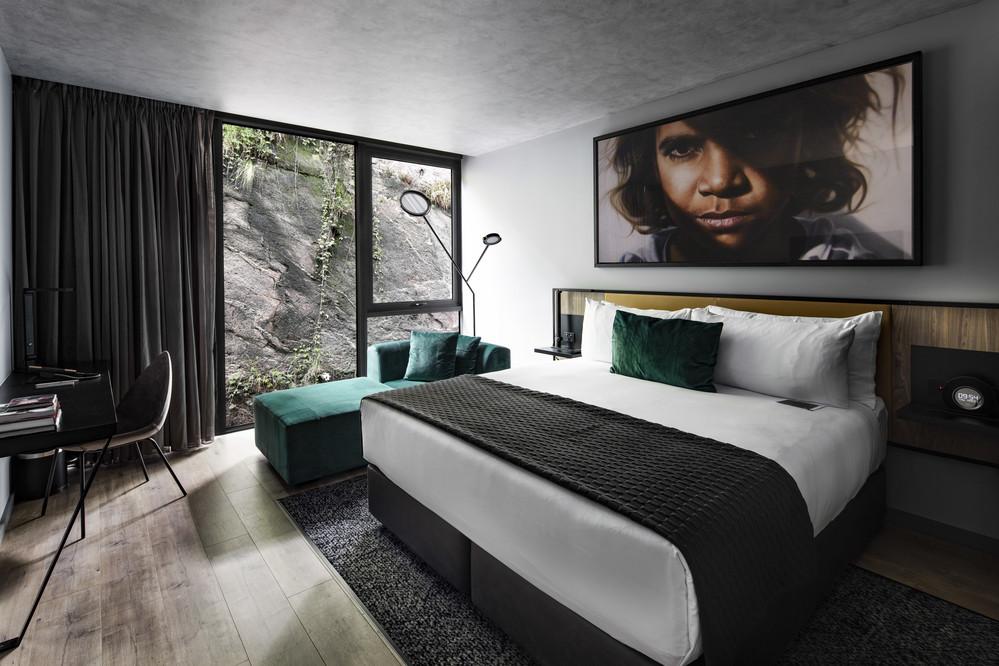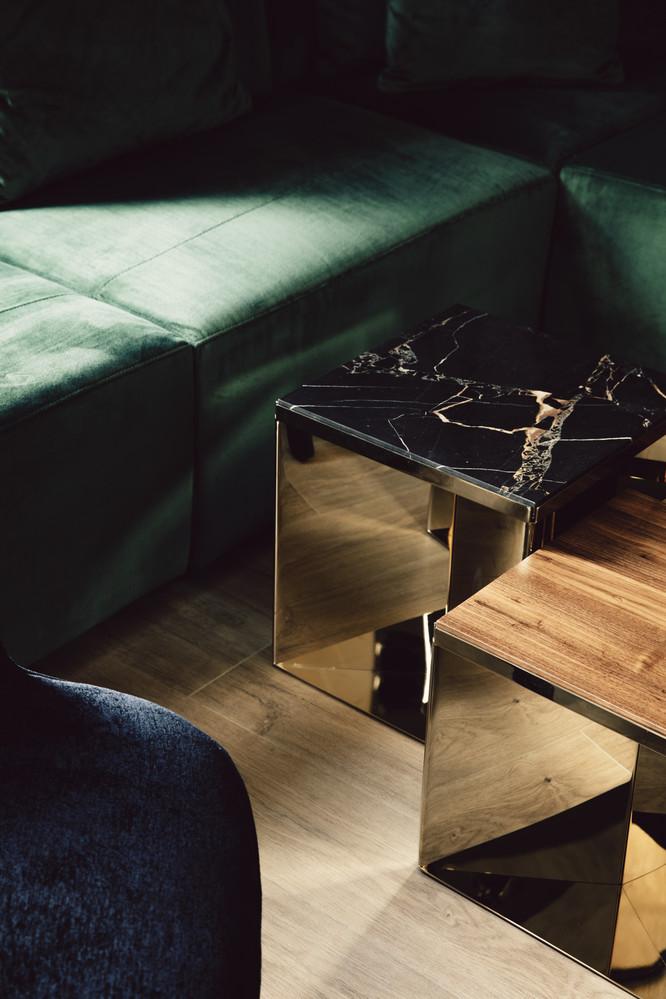 The hotel is home to seven original artworks and 500 giclee prints by Vincent Fantauzzo and offers the opportunity for guests to enjoy inspiring art experiences from complimentary tours to in-room art channels and library that reveal the intricacies of the artist's work.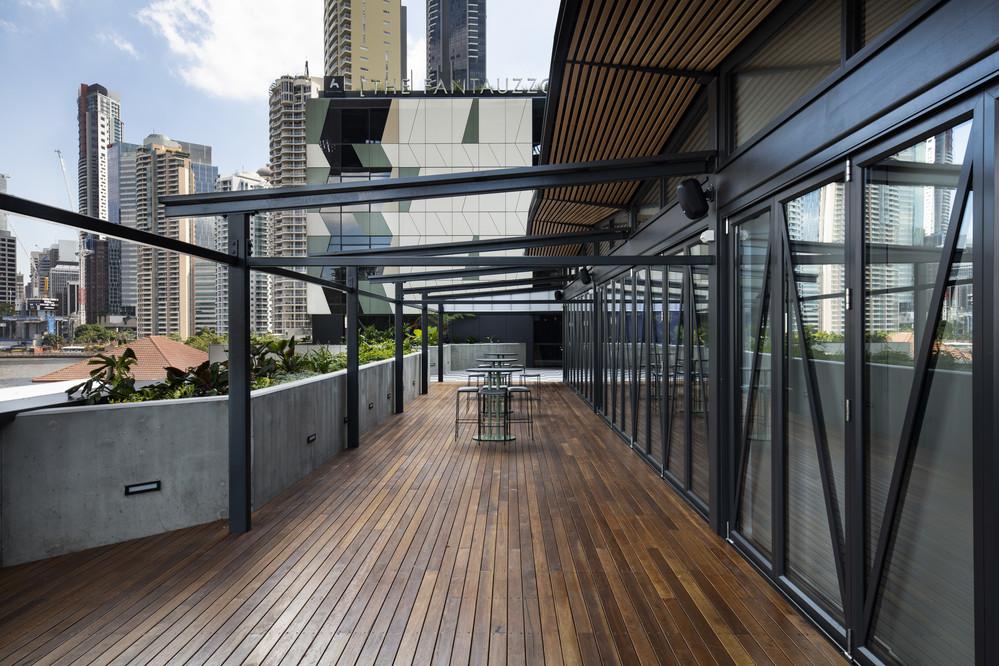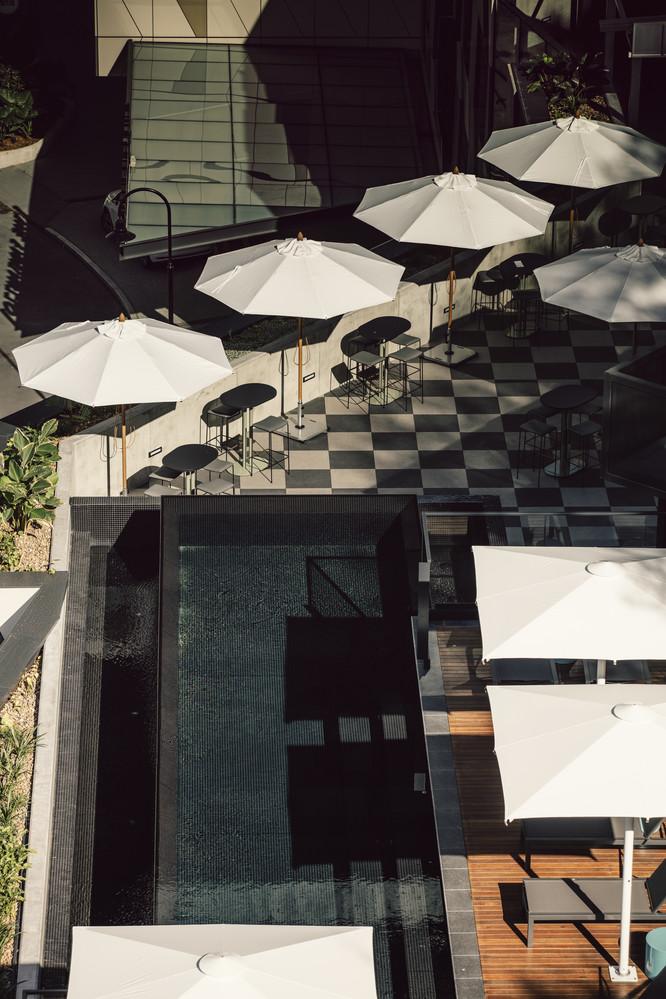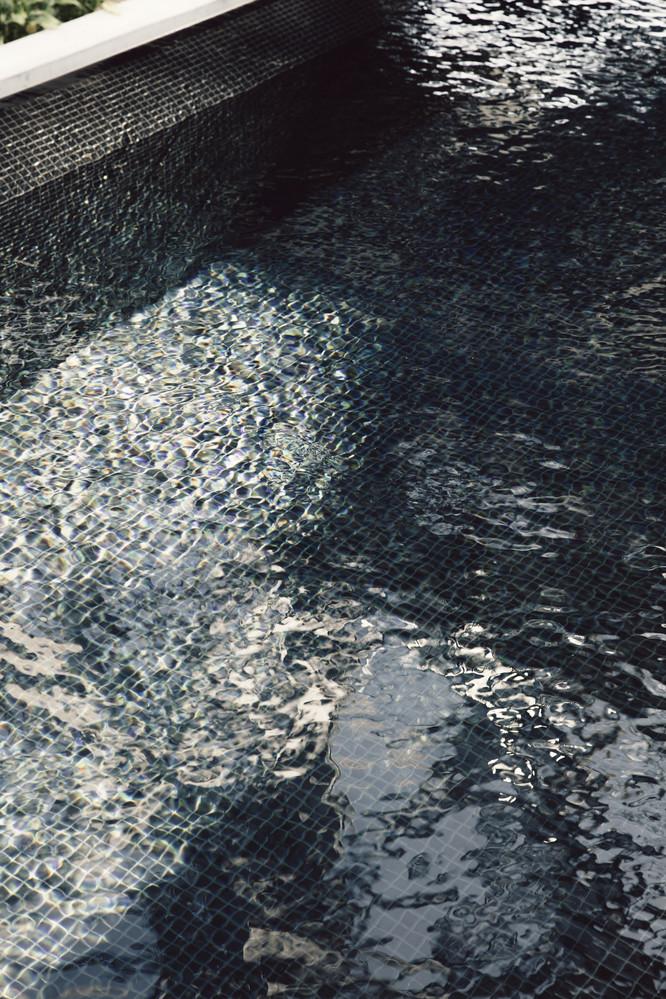 An Italian eatery nourishes visitors on the ground floor, while the rooftop pool and bar overlooks the Brisbane River and the Central Business District and is the perfect place to soak up the sights and sounds of the city.
Address: 5 Boundary Street, Brisbane
Photos via The Fantauzzo Hotel
See More: [Hotels by Design] The World's First Orient Express Hotel—Orient Express Mahanakhon Bangkok