It was 2013 when super-chic hotel The Thief opened in Oslo. It's about time then that the city got another. Amerikalinjen definitely ticks the box.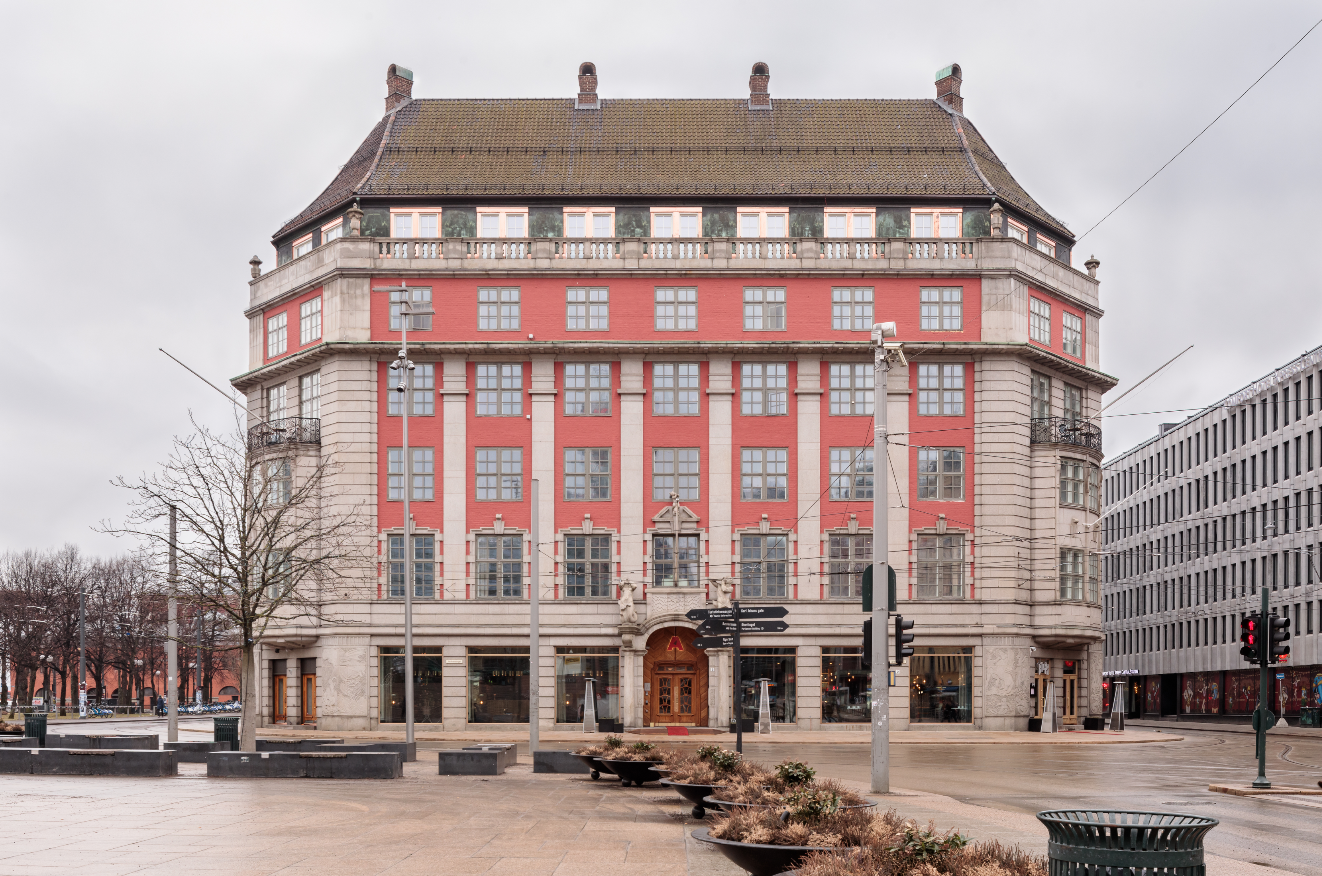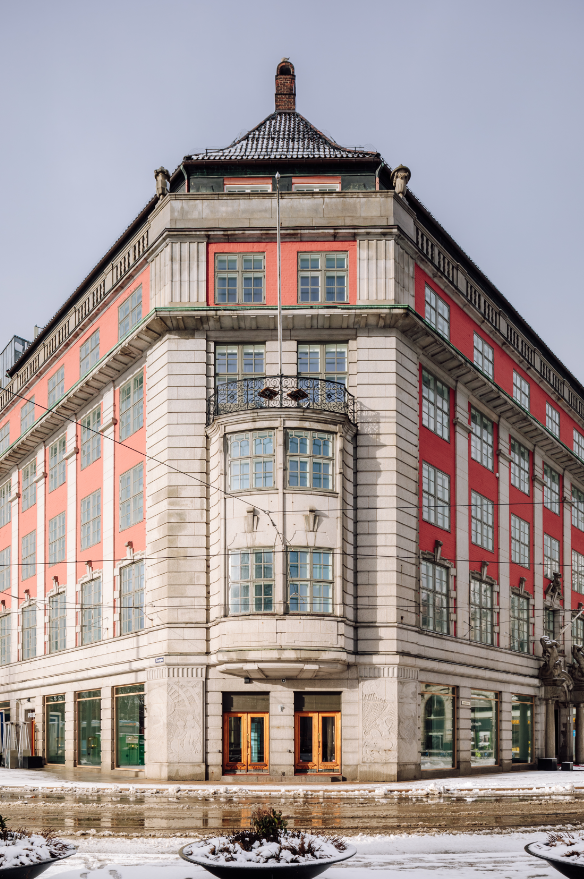 The design-forward sister hotel to The Thief opened in March 2019.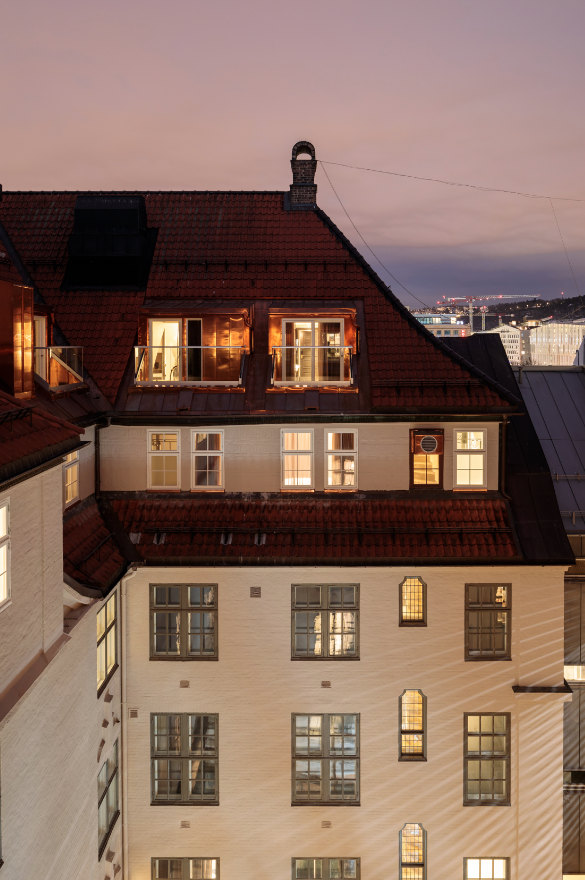 Situated in a revitalised 20th century building just a stone's throw from Oslo's iconic Opera House in the vibrant heart of Norway's capital, it expertly walks the line between nostalgic nod to the past and contemporary cool.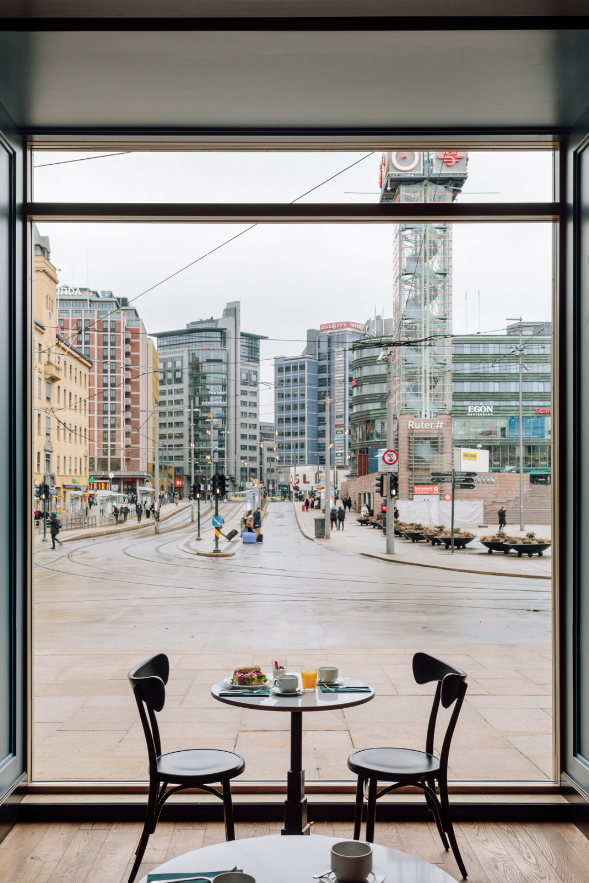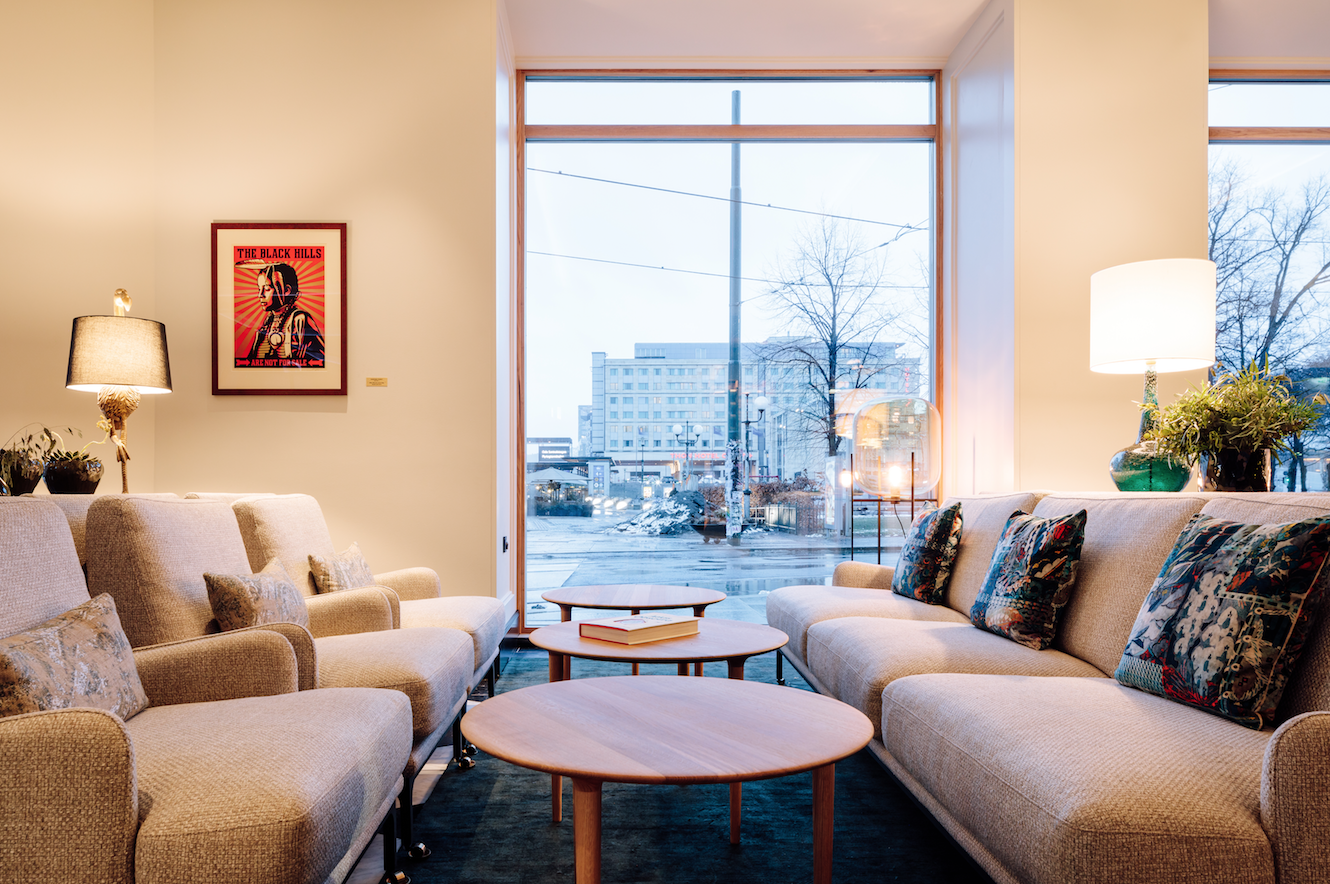 Amerikalinjen's location in the former offices of the Norwegian American Line has inspired the hotel's design, with nods to the maritime history of what was once the HQ of the cruise ship line.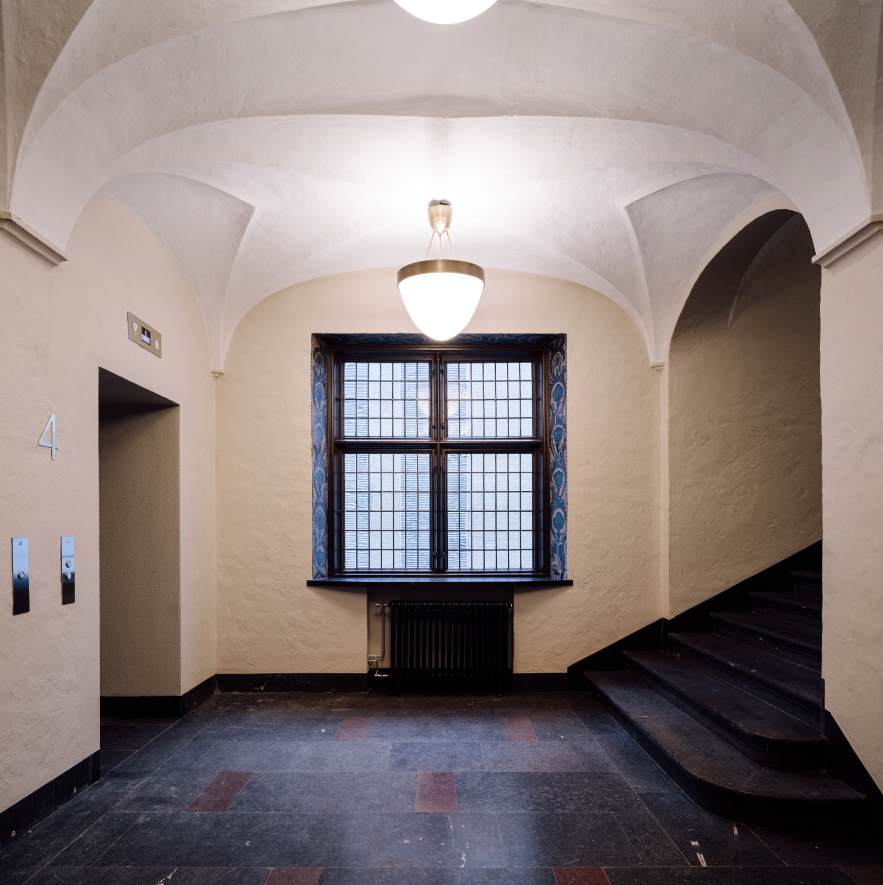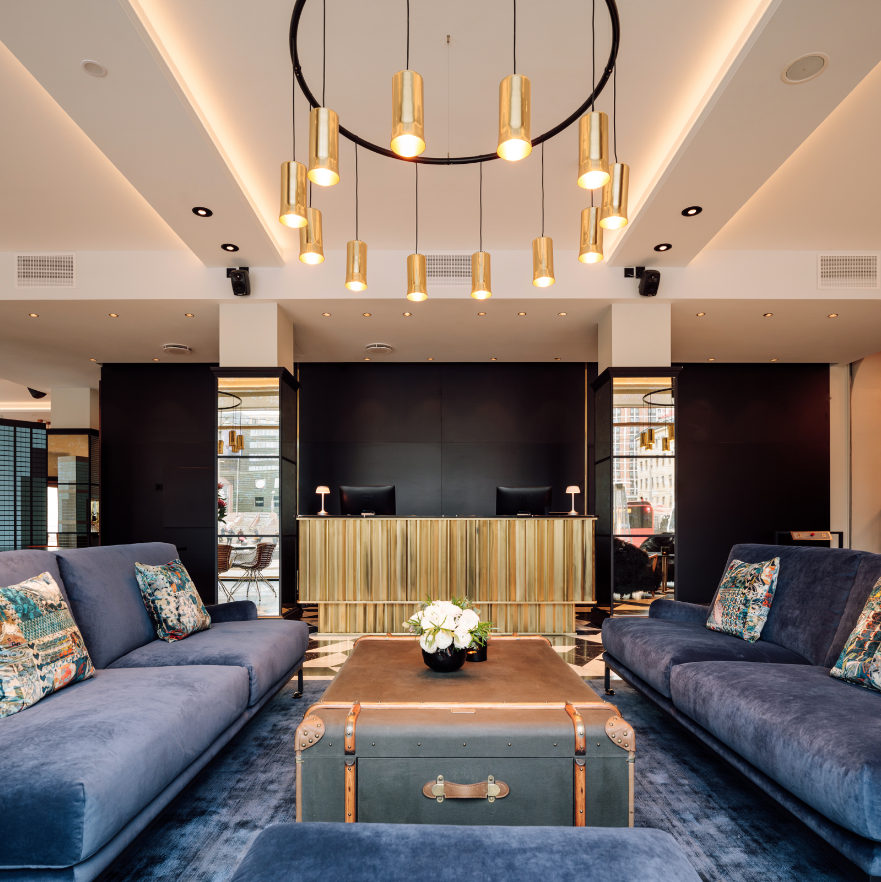 The building was originally designed by Norwegian architects Andres Bjercke and Georg Eliassen in 1919, and has been updated by local firm Kritt Architects, which has allowed soaring vaulted ceilings and grand staircases to shine amidst more modern elements.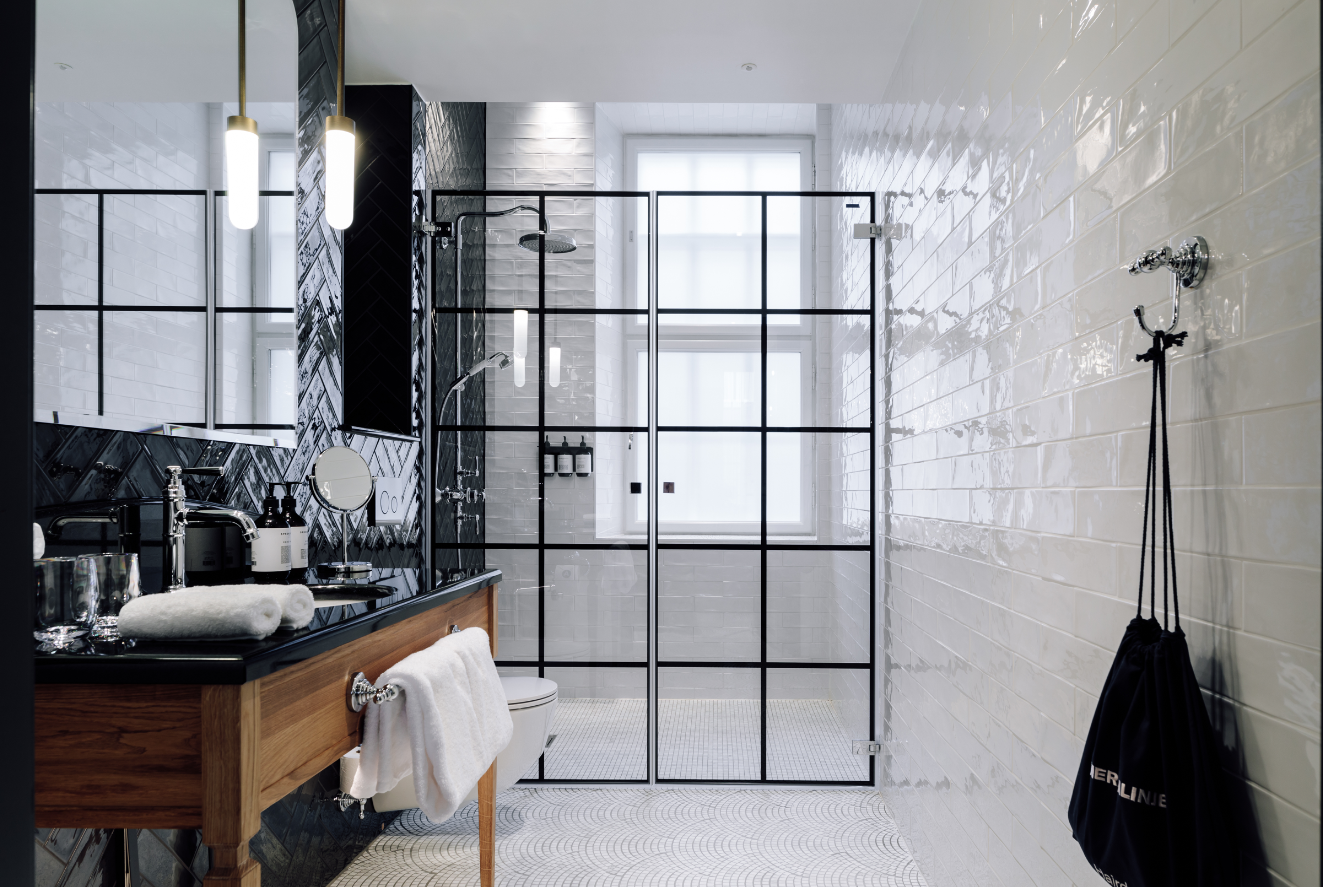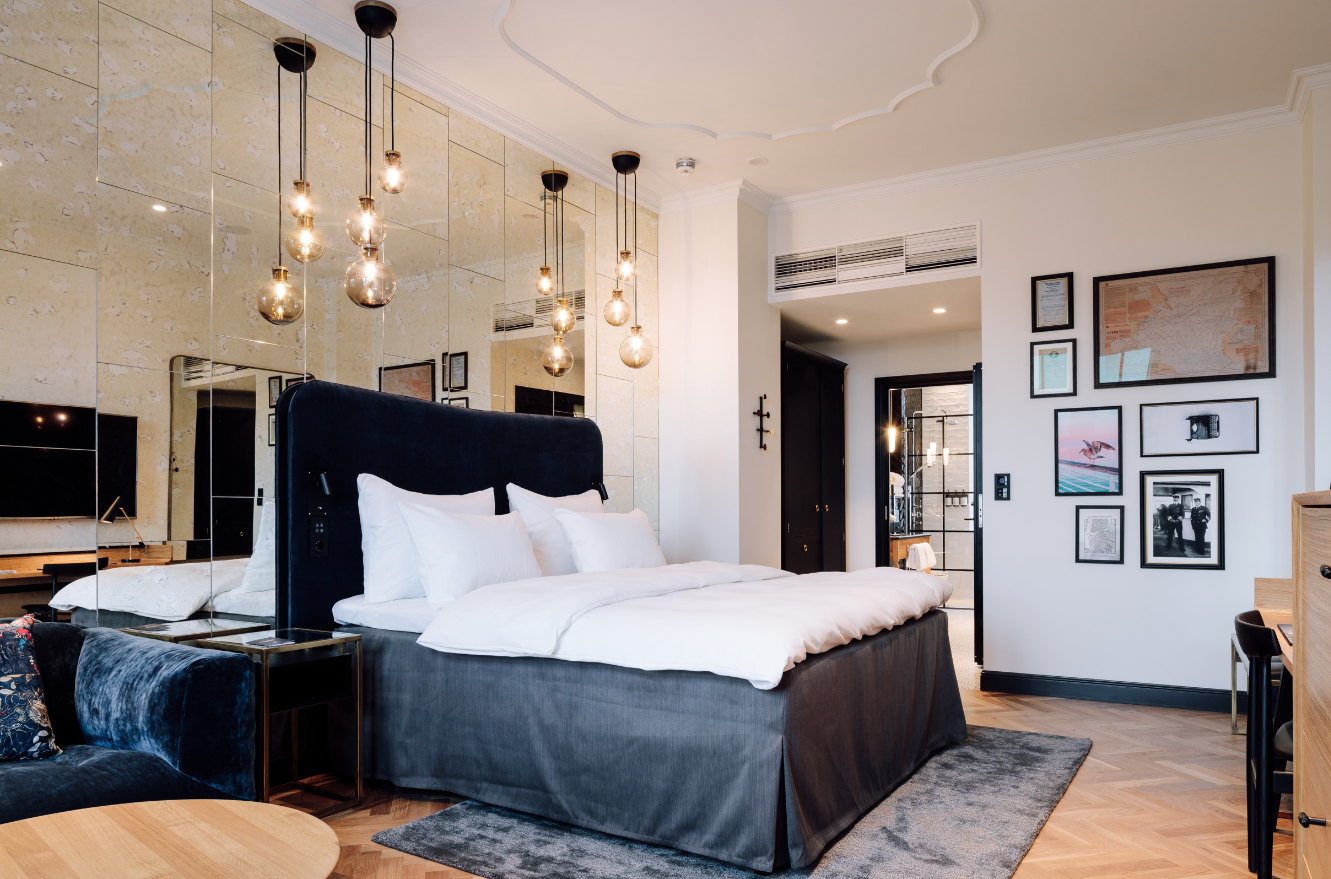 Norway's own design prowess is on display, with Oslo-based fashion brand Holzweiler behind the uniform collection, and lighting fixtures and special-occasion champagne ware by glassblowing company Hadeland.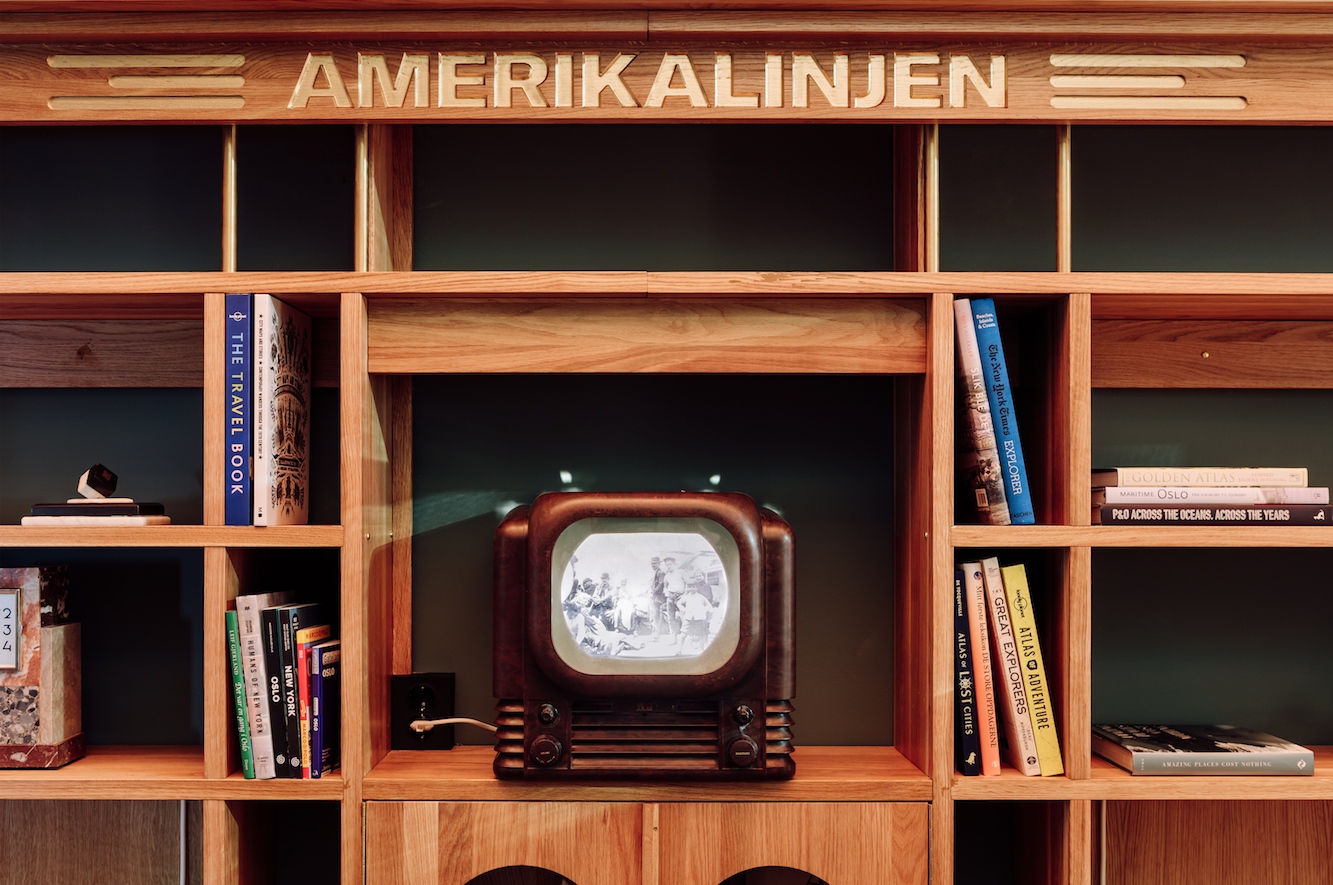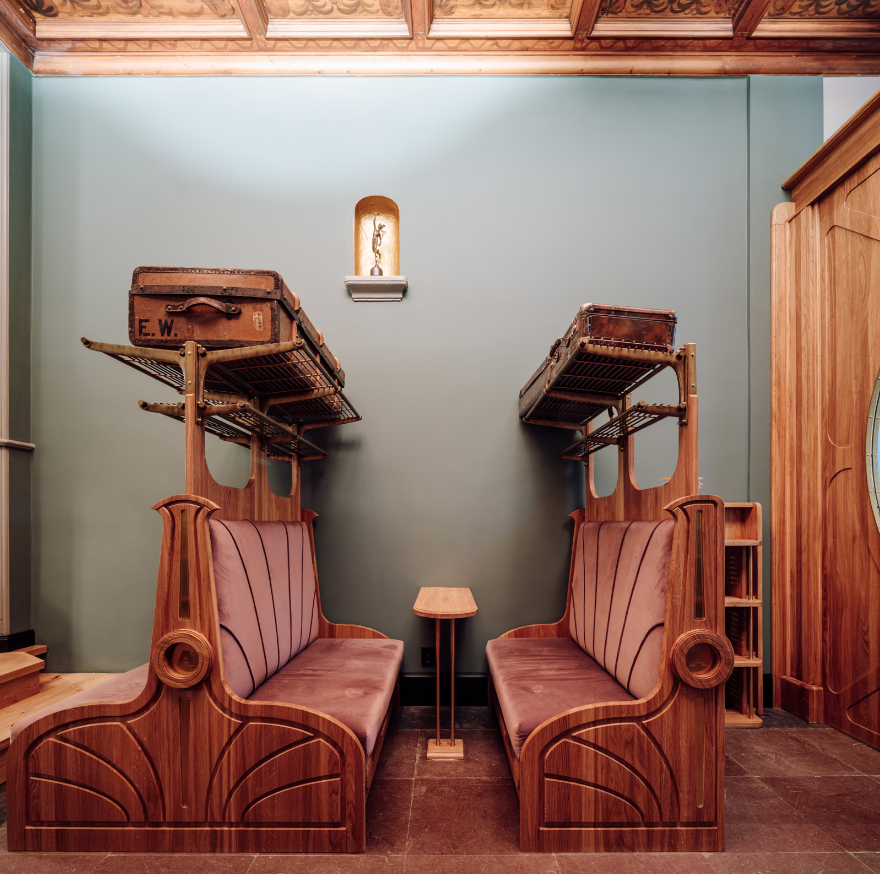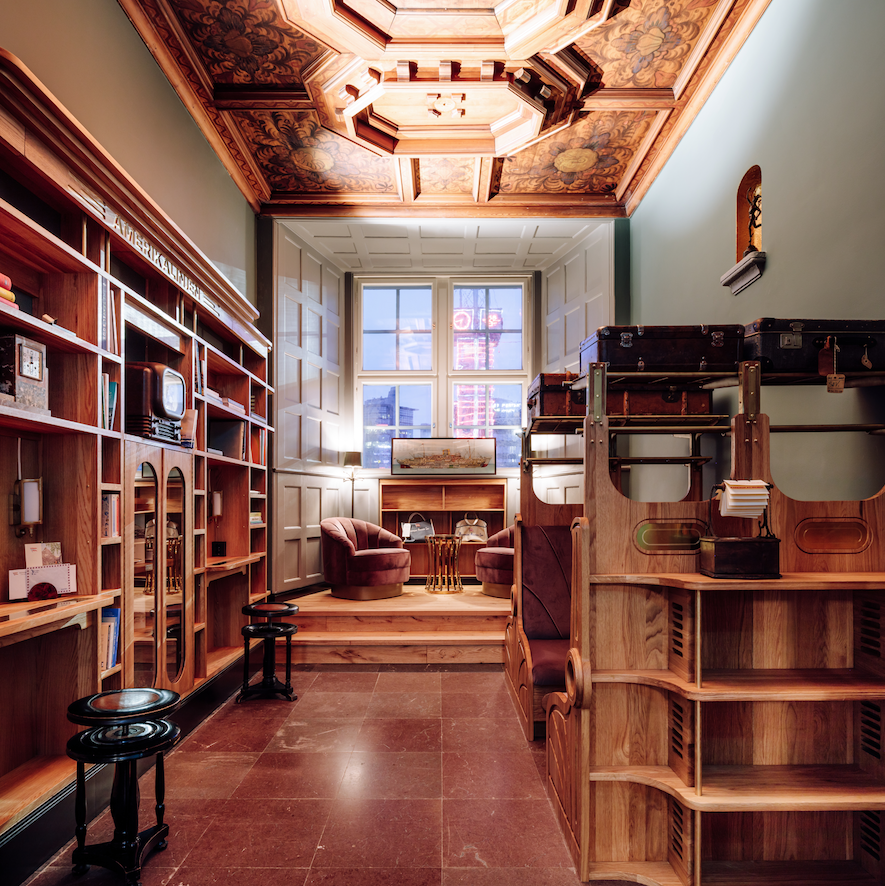 There's also a stylish sprinkling of Norwegian mid-century furniture and lighting from Eikund and Northern.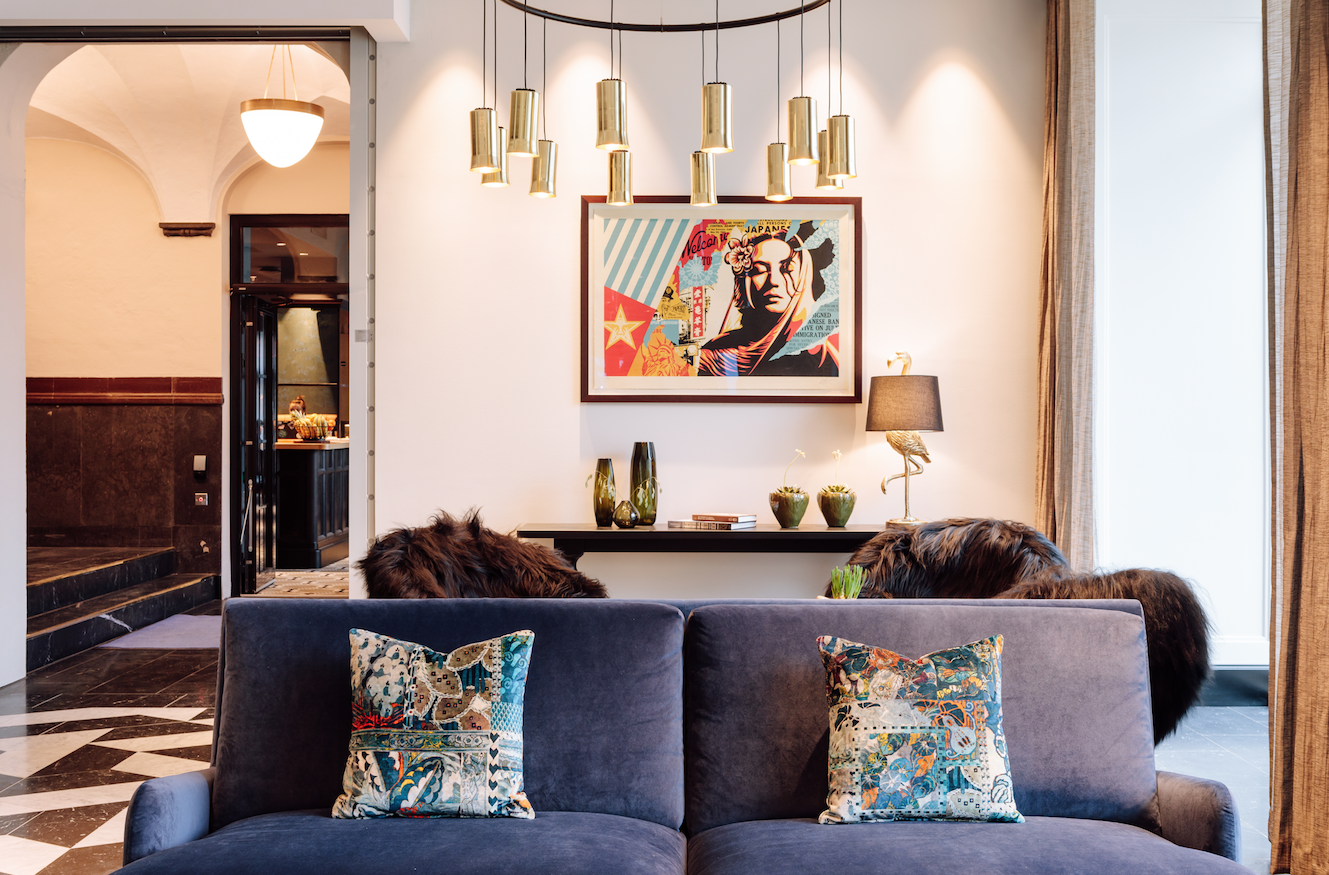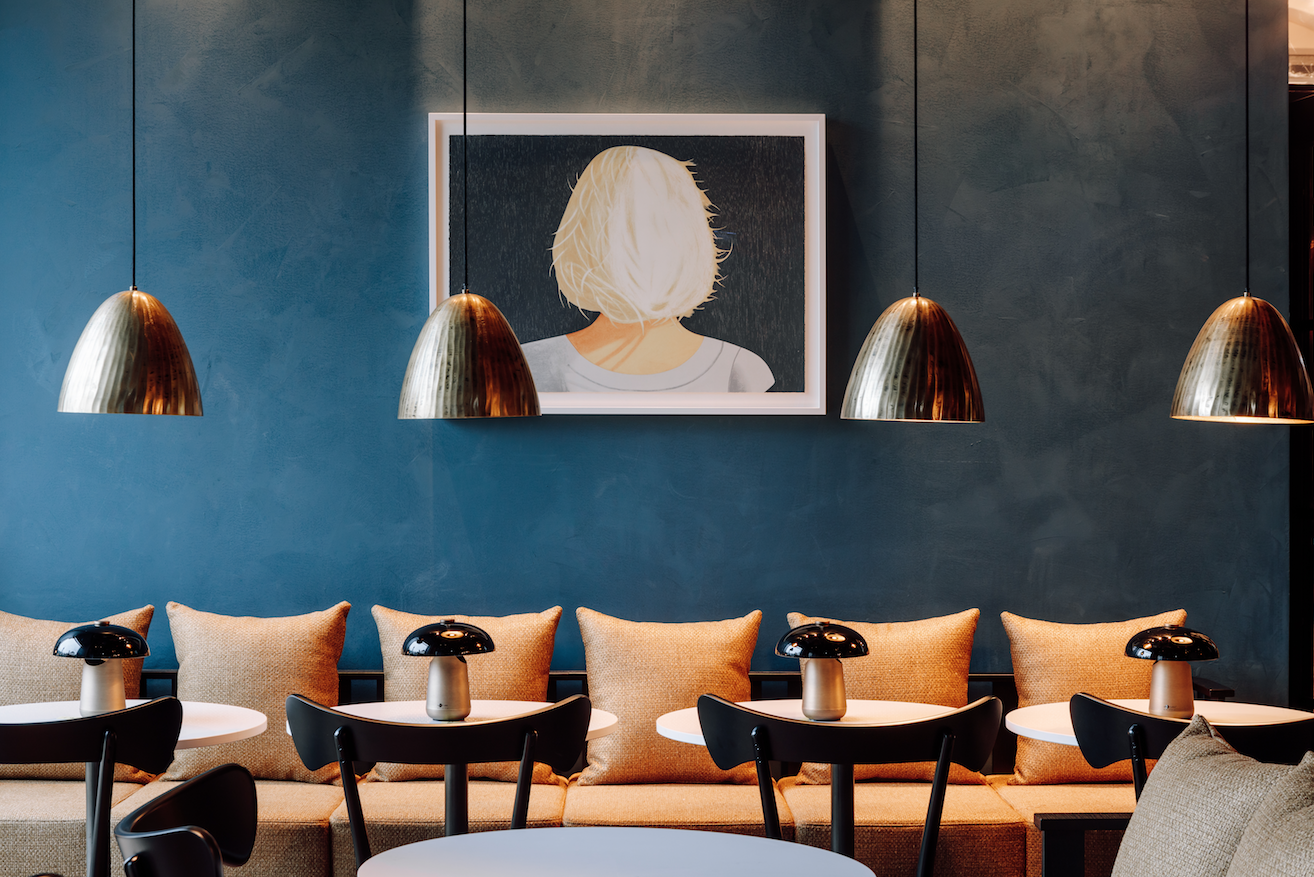 Art abounds at Amerikalinjen thanks to curator Sune Nordgren who plays on the link to the US with works by American figurative artist Alex Katz, renowned street artist Shepard Fairey, and a 2.5-metre sculpture titled Towers, by British artist Julian Opie which references America's modernity.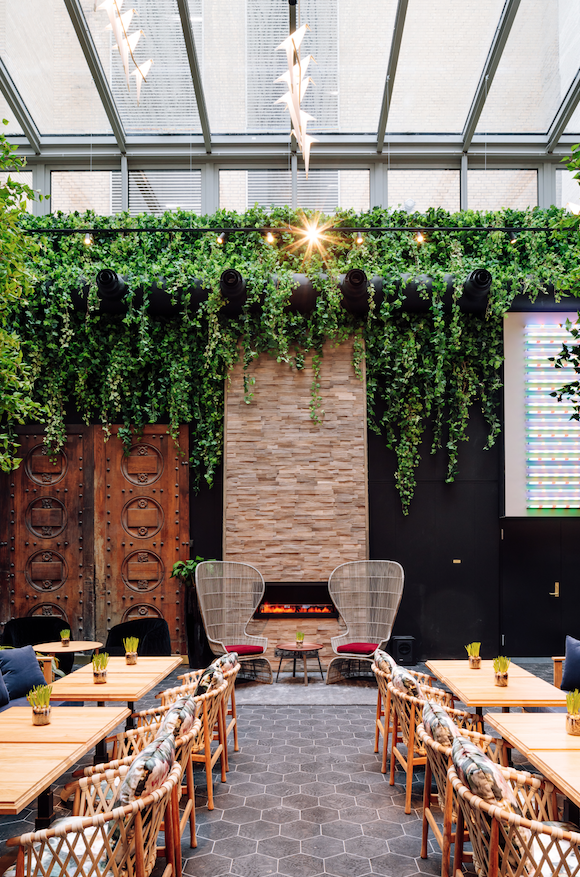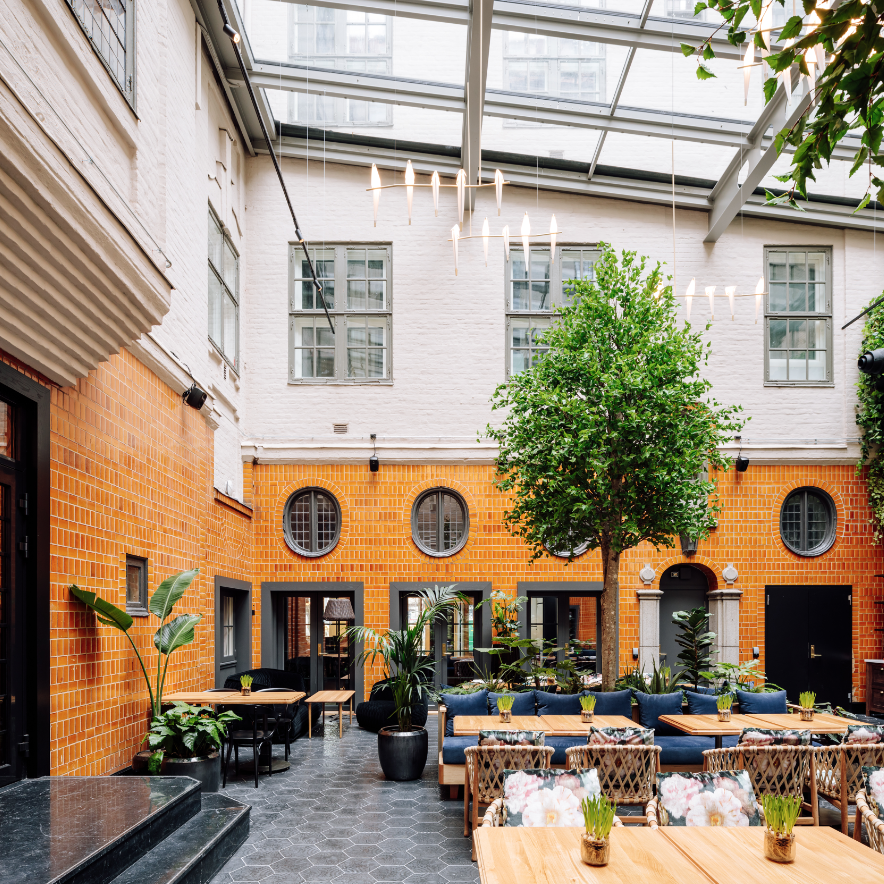 The hotel is also home to four restaurants and bars. Our favourite is Haven, situated in the plant-lush, light-filled former open-air courtyard, now with a glass-ceiling. Here there's a weekend brunch and a daily waffle trolley.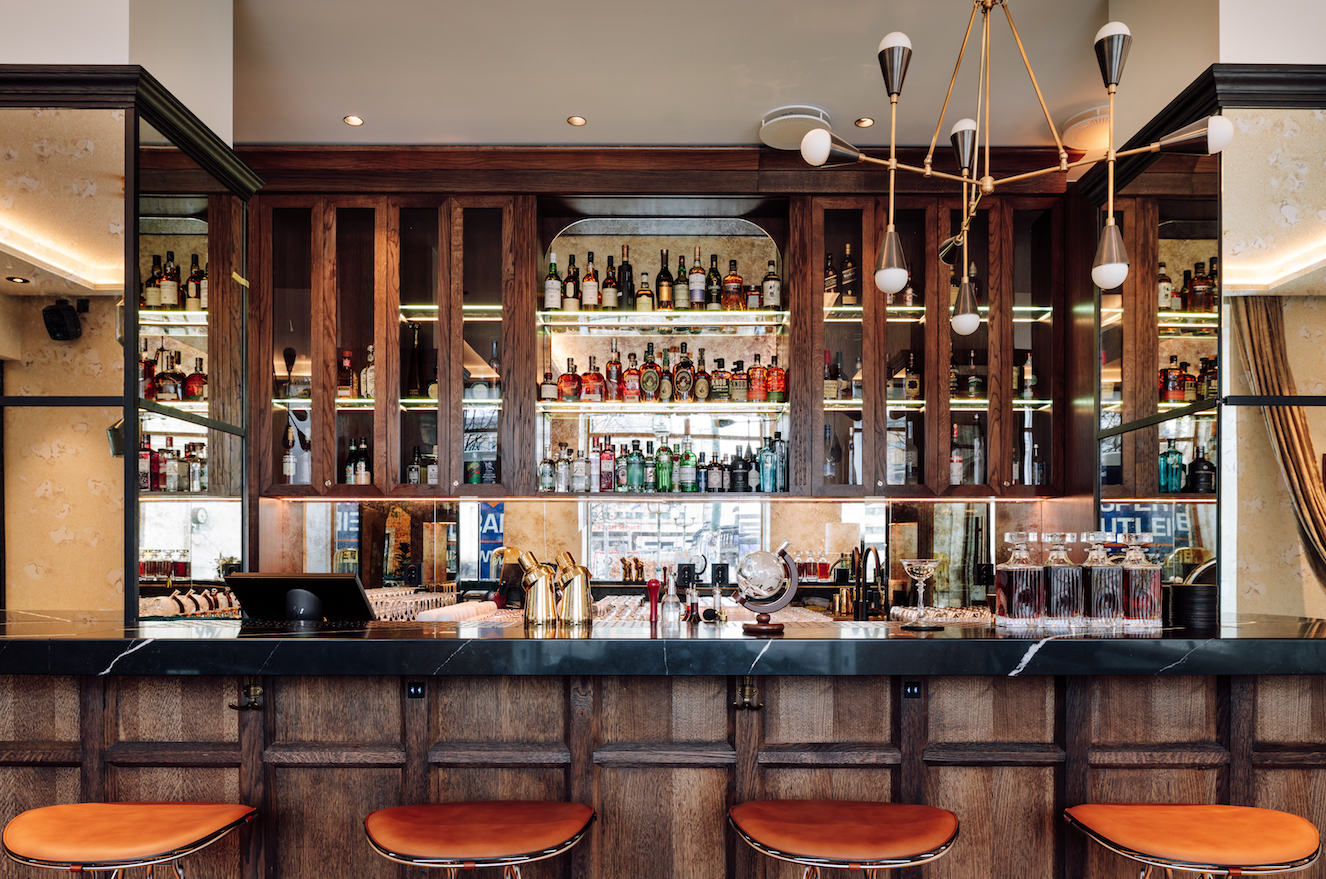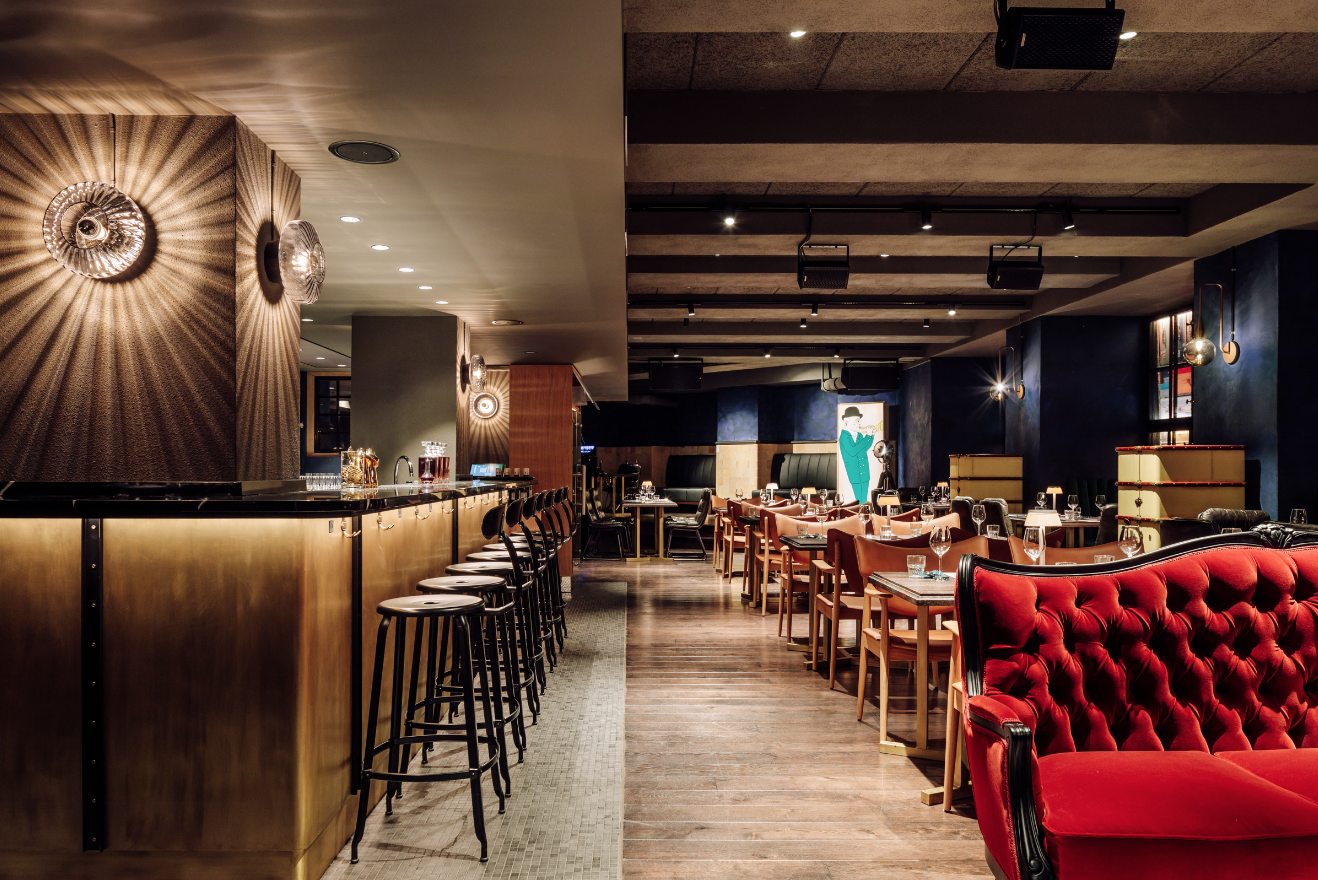 Pier 42 is worth dropping into for a signature cocktail concocted by former Head Barkeeper for the Norwegian America Line, before whiling the night away in Gustav, the hotel's basement jazz club.
Address: Jernbanetorget 2, 0154 Oslo
Photos via Amerikalinjen
See more: [Hotels by Design 2019] Rosewood Bangkok Opens in The Heart of the Capital